See how I earned risk-free £370 net profits from betting for Golf Masters!!
Betting for Golf Masters & any Golf Major tournaments provide you with the juicy profits risk free if you take advantage of massive promotions as well as extra places offered by bookmakers. We share the little known methods to make it happen by using the actual example of The US Masters golf bets.
The "Show" box underneath displays Full Contents & Jump Links for your convenience.
Betting for Golf Masters & Majors – What are Majors?
Golf Majors are effectively Golf Grand Slam. According to wiki, Men's Major Golf Championships are;
The men's major golf championships, commonly known as the Major Championships, and often referred to simply as the majors, are the four most prestigious annual tournaments in PGA, Professional Golfer's Association. In order of play date, they are:
wikipedia

These hot events give us advantage players excellent opportunities to earn extra cold money by making the best use of bookies juicy offers.
Although, grand slam is the best occasion that invites the most offers as well as the best pga betting odds, yet there are several other golf big events represented by Ryder Cup where you can use the same approach we explain in this document. For the detail schedule of golf big tournaments, see PGA Tournament Schedule.
Betting Golf Masters Strategy – 3 Tactics To Make Profit
We use the following 3 tactics to maximize our profits from betting golf masters;
Matched Betting as the Underlying Method to Make Every Bet Almost Risk-Free
Pursue Different Bookies' Offers as many as possible to Maximize The Potential Profit while Saving Costs & Liability at Betting Exchange
Scalp Golf Each Way Extra Place Offers to Hit The Jackpot wins
Although we use a bit old example of US Masters though, the methods we share here
can apply to any Golf Major Tournaments Permanently
as long as the bookies offer similar type of promotions which we believe they do continuously. 
So, let me start up with quick explanation of how 1. Matched Betting works. 
1. Matched Betting – Underlying Method For Risk-Free
If you're already familiar with matched betting, just skip this section and jump to the next 2. Pursue Different Bookies' Offers.
Matched Betting Recap
The basic method we use is a Matched Betting to make each betting almost risk-free. If you're completely new to this concept, suggest take a look at Matched Betting For Dummies – 9 Essential Things.
So, let me quickly explain the process by using 1 of the US Masters Refund Offers – 188Bet;

188Bet Offer T&C says;
Place a bet on the winner of the US Masters tournament, and if your player fails to make the cut we will refund your losing bet as cash, up to a maximum of €/£10. Promotion only applies to the first bet placed on the 'Outright Winner' market in the US Masters tournament. Cash amount credited is not subject to any rollover requirement.
188Bet Masters Offer T&C
Usually, bookmakers refund in the form of Free Bet which you need to bet before withdrawal. But, this offers is in cash, which is good since you can withdraw immediately, thus higher value..
Brief Process
What we basically do are;
2 transactions of Back (bet on win) £10 on Player A at 188Bet & Lay (bet on NOT win) appropriate £ (lay stake can be calculated by free software) on the same Player A at Betting Exchange like Betfair or SMarkets so that you cover all the outcomes.
Regardless of the outcome, your losing & winning will cancel out each other. In the real practice, usually, 2 bets are not perfectly offset due to the odds difference & exchange commission. Therefore you make a small loss called Qualifying Loss.
But if your player A Miss The Cut (means the player will be out usually at the end of the 2nd day due to his poor score, so he is no longer qualified to keep playing in the last 2 days), you get £10 refund in cash, which you can withdraw.
In summary, we have just 2 possible scenarios; 1. If your player plays well and move on to the 3rd day (Not Miss The Cut), you will lose marginal qualifying loss. 2. If your player misses the cut, you get refund and your profit will be £10 minus marginal qualifying loss.
Success factor is how to minimize the qualifying loss by selecting the player whose odds gap (between 188Bet & Betting Exchange) is the narrowest. You can use Free Odds Matcher to locate such opportunities. For the full details of step by step process, take a look at Free Matched Bet Starting Guide (2) – The Best Sign-Up Tactics & Place Qualifying Bet. You will find William Hill sign-up bonus case as an example (you can lock-in profit for this offer because the free bet is 100% guarantee rather than conditional "Miss The Cut" of 188Bet offer).
BTW, many people imagine matched betting is for only UK & Ireland, wrong, by using this approach everybody in the world including US citizens can make decent profits from this risk-free betting technique.
Betting Exchange
As you see in the above process, betting exchange is essential. There are 4 established betting exchanges as below; 
And, in case you are not familiar with the betting exchanges, the below 2 documents will be of good help;
Anyhow, just for your convenience, we briefly summarized Exchange Sign-Up Tactics. Click "+" mark to open the information;
2. Pursue & Combine Different Bookies Offers to Maximize Potential Profit While Saving Costs & Liability
Take Up Good Value Offers As Many As Possible
As kept saying, you usually find massive offers from big bookmakers in big golf tournaments. The US Masters Tournament as the first grand slam in the year attract huge bookies attention. The followings are the offers we used on top of the 188Bet Refund we introduced before (you may not see the exact same offers from each bookmaker every year but you will surely find more or less the same type of offers, therefore the tactics we explain to extract cash from respective type of offer can apply anytime);
Price Boost
William Hill
"Even bigger than a normal Bet Boost, we're giving you 7 x Super Bet Boosts to use on The Masters Outright markets, placed as a Single, for stakes of up to £100."



In fact, it's a tasty boost. As you see 11.00 odds to boost to 13.04, which actually create arbitrage condition (means lay bet is lower) and get an instant profit.
Anyhow, for the detail instruction on how to use price boost, you can check Enhanced Bets / Odds Boost – The Best & Easiest Way To Lock-In Profit.
Profit Guaranteed Free Bet
Betstar
Inplay golf betting offer – "Get a $/£/€10 Free Bet to use In-Play for the final day of the US Masters, when you bet $/£/€20 In-Play on days one, two and three."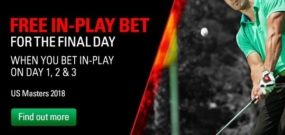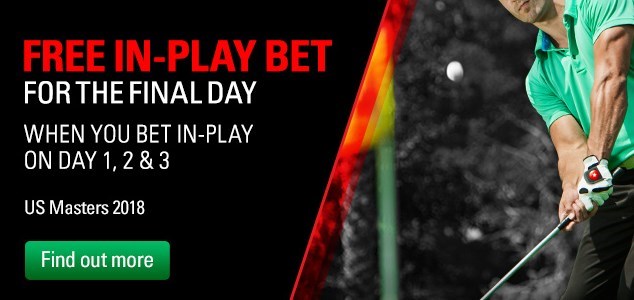 We used a standard matched betting process of Qualifying Bet Placement & Extract Profit From Free Bet, which allow you to lock-in profits.
2nd (& 3rd or up to 5th) Refund
LeoVegas
"We are giving you your stake back as a Free Bet if the golfer you back to win the Masters misses out on top spot but finishes 2nd-5th at Augusta this week!"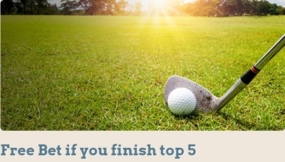 If you prefer to lock-in profit, the method is FREE Horse Betting Calculator To Lock-In 2nd (& 3rd) Place Refund Profits (the instruction uses Horse Racing, but it works more or less the same for Golf as well). Be noted, you should chose 5 Place Lay Market in Bet Exchange.
Boylesports
"We're paying 7 Places each-way and giving a Free Bet if your selection finishes 2nd or 3rd (incl. ties). Pre-tournament only. Win singles only. Max refund £/€20."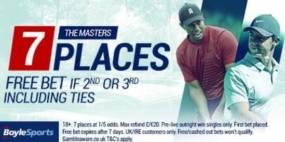 Titan Bet & Winner (these 2 are clone)
"Place a pre-tournament bet on either a European Tour or PGA Tour Outright Winner market. If your golf outright bet finishes either 2nd or 3rd, you'll receive the win part of your stake back as a free bet, up to £25."

138Bet
"BONUS-BACK IF YOUR GOLFER FINISHES 2ND IN THE MASTERS"

For the above offers, guide should be 6 Best Ways To Make Extra Money from Horse Betting 2nd Place Refund.
"Miss The Cut" Refund
188Bet
As shown before (in the matched betting recap section)
Mint Bet
"Place a £20 bet before tournament starts if your selection misses the cut we will reward you with a £5 in play bet golf for the Sat/Sun."

Use a standard matched betting process of Qualifying Bet Placement & Extract Profit From Free Bet
Tiger Woods Refund
Tiger Woods returned and created a lot of buzz, there are a few refund offers triggered by his win.
Paddy Power
" Money Back as a free bet on all losers if Tiger Woods win the Masters. Outright bets only. Max free bet £10 per customer. "


Betstar
"Losing Outright Winner market stakes refunded as a free bet up to $/£/€20 if Tiger Woods wins the US Masters."

Sunbet
" If Tiger Woods wins at Augusta, we will refund your losing outright winner bet for up to £/€20 as cash!"

For all these offers, we also used a standard matched betting process of Qualifying Bet Placement & Extract Profit From Free Bet
Tournament Winner, 1st Round Leader or Top 5 Free Bet
Matchbook
"5% bonus on your winnings for every shot your golfer wins by"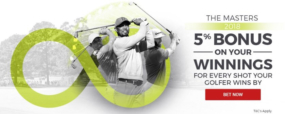 Betway
"Place a pre-tournament Outright Winner bet on the US Masters, and if the player you back is the leader at the end of the First round, we'll pay you out as a winner."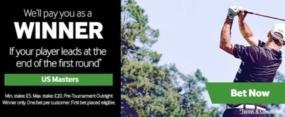 Genting
"Simply place £/€10 (£10 E/W) or more on the US Masters Outright Winner market and if your player is top 5 at the end of day one's play, we will credited you with a £10 free bet."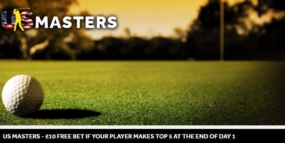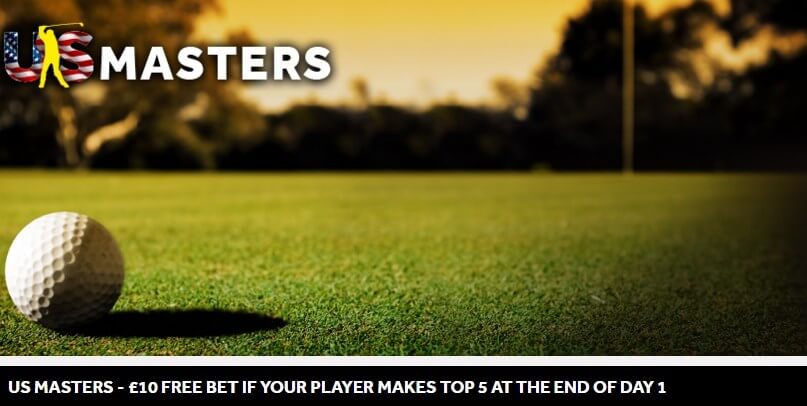 Used the same guide for the Tiger Woods offer.
Key Note for Bookmaker Sign-Up 
Just in case you have not had the above bookmakers' accounts, suggest don't sign-up directly before checking the availability of Cashback Offer. Otherwise you may waste hundreds of £ risk-free cash. Make sure you check Betting Cashback Websites – The Ultimate Guide To Be Always Better Off, before opening any bookmakers' account (the document shows you how to collect £2,500 cashback all together).
3. Scalp Golf Each Way Extra Place Offers to Hit The Jackpot Profits
E/W (Each Way) betting is the standard betting system in horse racing. So, just in case, you are not familiar with Each Way Betting, suggest you take a look at How To Make Profits from Extra Place Offers in Your Gubbed Account With Lay Calculator, where you can see the full details.
However, very briefly, in E/W betting, you place the same amount of the stake both at Win (means 1st) & at Place (such as 1st – 4th etc) markets. Extra Places offer is the places that bookies give you in addition to their standard Place Numbers.
How Exactly Does Golf Extra Place Offer?
Let's look at Paddy Power golf offer – extra place;
" US MASTERS WE'RE PAYING 8 PLACES 1/5 odds for E/W bets. Applies to all Online, Mobile, Phone and Text bets. Dead heat rules apply. Applies from bets placed from 9am March 26th."



Since Golf Tournament's usual Place Number is 5, Paddy Power are giving you 3 additional places. Means, if your player finishes top 8, your placement will win.
How To Hit Jackpot from Extra Place Offers via Matched Betting
Let me quickly show you how it works as follows (the standard process is the same as what we explained before);
Back (bet on win ) on Player A at Paddy Power – as E/W (Each Way) Bet, means you back both in Win & Place Market (1st – 8th) automatically.
Lay (bet on NOT win) on the same Player A – you lay Win Market & Place Market (Exchange place is 1st – 5th) separately, means you place individual lay bet for each market.
Now, you cover all outcomes, therefore regardless of the outcome, your losing & winning will cancel out each other. In the real practice, usually, the back & lay bets are not perfectly offset due to the odds difference & exchange commission. Therefore you make a small loss called Qualifying Loss.
However, if your player finishes in the Extra Place, in this case 6 – 8th,

you will win Both Paddy Power & Exchange in Place Market

. This will bring you a juicy profit.
Success factor is how to minimize the qualifying loss by selecting the player whose odds gap (between Paddy Power & SMarkets) is the narrowest.
Extra Place Scalping
Although you can bet only a single player, what we apply is Scalping Method. It simply covers multiple players to increase the probability of hitting the extra place. For the full instruction, please visit Each Way Betting – 2 Advanced Methods To Ensure Your Extra Place Profit
I'll show you how I exactly used scalping technique & made profit in Masters later.
How To Find Extra Place
Many bookies provide extra place in such big tournament. You can check each bookmaker's site individually, but the easiest way to find the Key Bookmakers' offer & term is checking the Oddschecker Winner Outright Table. As seen from the below image, you will see the "Place Number" & "Place Term";
The standard place is 5, thus the bookmakers showing 6 or more numbers are the ones offering extra place(s). Place Term condition is either 4 or 5. 1/4 means your place odds is 1/4th of your horse's Win market odds. So, needless to say 1/4 is better odds than 1/5.
The full list (42 Bookmakers) that offer extra place in 2018 Masters Tournament is;
10 Places  (1/5 odds) : Coral / Sky Bet
8 Places  (1/5 odds) : 10Bet / Bet365 / Betfair / Betway /  Netbet / Paddy Power / Sportnation
7 Places  (1/5 odds) : 21Bet / Black Type / BoyleSports / Bruce Betting / Dabblebet / Dafabet / Genting / Mintbet / MyClubBetting / Toals / William Hill
6 Places  (1/4 odds): 12Bet / 138Bet / 32Red Sport / 888sport / BetBright / BetEast / Betfred / Ladbrokes / Sportingbet / Totesport / Unibet
6 Places (1/5 odds): 188Bet / Betbright / Betfred / BetVictor / bwin / Sportingbet / Titanbet / Totesport / Vernons / Winner
Betting Golf Majors – Process Of Maximizing Profits
Player Selection Tactics
As a fundamental principle of matched betting, we need to Minimize Qualifying Loss by selecting the tightest odds gap between bookmaker & exchange.
Use Oddschecker
You have to eventually compare those gaps for each player though, it's logical to make preliminary selection by choosing the bookmaker that offer the best odds displayed in the above Oddschecker.
Use Betting Exchange (s) with Lower Commission Rate
You need to compare bookies odds shown in the Oddschecker with Lay Odds at Betting Exchange such as SMarkets & Matchbook. We prefer to use these exchanges rather than Betfair due to far lower commission. In fact, we have been enjoying 0% commission in both SMarkets & Matchbook at this moment in time thanks to the Oddsmonkey offer.
Oddsmonkey is a premium matched betting subscription service, if you're interested, suggest go through our full review of Oddsmonkey Review.
Anyhow, the lay market of SMarkets are like below – Win Market;
And Place Market (you can change its background color based on your preference);
Keep Tracking
Since odds always change, what you can do is during the 3-4 days prior to Tee Off (Golf Tournament starts Thursday & lasts 4 days ending on Sunday), you regularly check the updated odds. Oddschecker indicate the trend of each player's odds such as Pink: Drifting & Blue: Shortening. This may give you certain insight on when you place the bets.
Use Advanced Software
Oddsmonkey we said above, provide you with many excellent software which increase your matched betting efficiency & profitability. For extra place offer, we use Oddsmonkey Extra Place Matcher;
It's an advanced software which capture the best opportunities (means minimum qualifying loss) of extra place offer. In the above example, the first 2 Betfair Sportsbook (Pat Perez & Francesco Molinari) shows even qualifying profits, but the lay stake will be big £2,000 due to extremely long back odds of 201. Some of you may want to avoid such big liability. 888Sports Rickie Fowler's case is a quite common example. £10 Each Way Bet (means £20 stakes in total) creates £1.43 Qualifying Loss. If he hits extra place you will win £71.07, of which effective odds is 47, pretty good considering Fowler's 26 win odds.
Final Player Selections – Spreadsheet
Don't worry, even you don't have such software, we prepared the Customized Extra Place Scalping Spreadsheet for you to calculate the lay stake & check the predicted profit / loss. In fact, even you use the advanced software to identify the best players, you can summarize all your choices in this spreadsheet which will give you a clear overall picture of your entire betting.
Scalping Spreadsheet
It looks like;
All you need to do is filling the info in Yellow part, then the rest are done by the calculator. You can see how much will the profit when you hit the extra place jackpot. The effective odds indication may help you if each bet is worth pursuing.
Anyhow, the below instruction is included in the spreadsheet for your convenience;
Download
You can download it Free in the above Scalping & Dutching Extra Place document or GEM Matched Betting Spreadsheet Archive.
A Few Tips
How many players you want to cover is entirely up to you, but you need to consider;

The Effective Odds – the bigger, the better, if it's smaller than win back odds it's not a value opportunity, so try to avoid
The Total Qualifying Loss – the smaller, the better, if it's bigger than the expected return when you hit the extra place, you may reconsider the whole selection (see more guide on this subject in Key Notes).
The final spreadsheet based on my selection is;
The bookies with green color provide us with separate offer (means I combined the individual offer & extra place offer), red with the best odds among all the bookies, and purple with the largest extra place offer.
Key Notes
On top of the above tips, I took the following tactics;
I put higher priority on the bookies providing separate promotion, which allow us to combine the individual offer & extra place offer. It makes the whole bet more efficient & effective. Basically, no bookies allow to combine multiple promotions though, the extra place offer is usually not considered as the promotion. Therefore, you can receive the double benefits.
Needless to say, I allocated the bookie for appropriate player based on the nature of the offer. Means, favorites for the winner or 2nd refund offers, and less favorites players for miss the cut or larger extra place etc.
Then, try to take the best odds as many as possible by tracking odds constantly to capture the narrowest odds gap. Given the above tactics, Coral 10Places offer should apply lower rank player, but Dustin Johnson's odds suddenly jumped from 9 to 13 (it went back within 5 minutes). Thus I grabbed immediately which eventually gave me a good jackpot. I understand that many of you are too busy to check continuously but suggest you do at least a few times a day, which will hugely increase the chance to grab the better odds.
As a rough guideline, you may not want the qualifying loss to exceed 10% (well, it must be the absolute maximum) of your total stakes although even 1 extra place jackpot usually makes up enough. In my case, £30.46 is a predicted qualifying loss against £230 E/W bet, means total stake is £460. So, 6.6%.
I covered 15 players. The total lay liability in the exchange was £400.68 in win market & £80.82 in place market that came from Henrik Stenson. The winner is only 1 in golf, No Tie 1 because play off determines a final winner. So regardless of the number of players you lay, the ceiling of the liability is the single highest one. For further details, see the next section.
The Technique To Reduce Exchange Commission & Liability
Many of the matched betting newbies worry about huge liability & commission at betting exchange when you bet on so many players at one time. But, don't worry, as shown in the above spreadsheet, although we bet on 15 players with £230 back odds on quite long odds, the total liability is only £400.68, as briefly explained.
For full rationale & instruction on this technique, take a look at Lay Betting Strategy To Reduce Exchange Commission & Liability.
This time, we don't need to worry about the exchange commission due to 0% comes from Oddsmonkey offer, but even 2% commission will affect a lot when you place big lay stake. So the above technique will be helpful (in any case when you do scalping like here, you can automatically use the technique), so suggest you spare a few minutes to go through it.
Betting for Golf US Masters – Final Results
Masters Final Leader Board
The final leader board shows;
Deadheat Calculation
The green part is the player hitting extra place jackpot in the bookies with 6< place offer and the pink part is the one in 9< (actually 10) bookies.
T5 or T10 stands for Tie5 or Tie10, meaning there are multiple players ending 5th place or 10th place at the same score.
When it comes to the calculation of profit / loss (both back & lay), we use Dead Heat Rules under such condition.

Place Market – Back Winnings At Bookmaker
So, how should the winnings in Back Bet at Bookmaker be calculated under Dead Heat Rules? It changes only Stake Amount (reduced) and the odds & place terms are Not Affected. So, the formula to be;
Your Profit = (No. of Places Remaining / No. of Tied Players) X Stake X Place Odds
Let's see T5 case. I bet £20 E/W on Rory Mcllroy at 12 odds in Genting that offer 7 Places 1/5. In this case,
1st – 4th are determined and Genting Place offer is 7, so the No. Of Remaining Place is 7 – 4 = 3
No. Of Tied Players (means Involved in the Dead Heat) is 4
Stake is £20
Place Odds is (12 – 1) / 5 + 1 = 3.2
My Place Winnings = 3/4 x £20 x 3.2 = £48
Place Market – Lay Bet Loss at Betting Exchange
Then, what about the Lay Bet at betting exchange? We use the formula of;
Your Loss = [(Stake x No of Places Remaining / No of Tied Players) x (Odds – 1)] – [Stake x (No of Tied Players – No of Places Remaining) / No of Tied Players]

Again, let's use the previous Rory Mcllroy case, which is £20 lay bet at 3.7 odds in Place market in SMarkets;
SMarkets place is 5 and the first 4 places are already decided. Means, the No. of Place Remaining is 5 – 4 = 1
No. of Tied Players is 4
Place Lay Odds is 3.7
So, The Loss = [(£20 x 1/4) x (3.7 – 1)] – [£20 x (4 – 1)/4] = £2
Unlike horse racing, golf usually results in a few dead heat. Therefore, suggest you understand how to calculate back win & lay loss.
US Masters – Summary of Winnings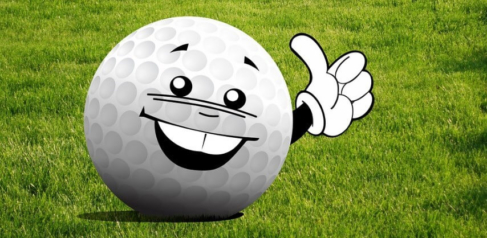 I will not show the detail calculation but just the net winnings (means after deducting qualifying loss) from each bookmaker;
Extra Place Jackpot
Genting Bet: £43.78 (Rory Mcllroy T5 – Shared by 4 Players 7 Places 1/5 Term,)
Winner: £38.89 (Bubba Watson T5 – Shared by 4 Players 6 Places 1/5 Term)
188Bet: £39.32 (Henrik Stenson T5 – Shared by 4 Players 6 Places 1/5 Term
Coral: £22.33 (Dustin Jonson T10 – Shared by 2 Players 10 Places 1/5 Term)
Total Net Profits = £144.32
Individual Promotion
Betway:  £214.85 (Jordan Spieth the 1st round leader but finished 3rd, so won the win market both bookmaker & exchange and deducted qualifying loss)
William Hill: £12.3 (Arbitrage profits from 7 super boost odds during 4 days, of which bets were not included in the above table but separately placed )
Betstar: £5.6 (In-Play free bet final cash value)
Genting: £7.5 (Rory Mcllroy top 5 finished, qualifying loss was already deducted in the above extra place jackpot calculation & free bet final cash value)
All the other offers (Tournament Winner, 2nd, 3rd or up to 5th finishes, Tiger Woods Win, & Miss The Cut Refunds – couldn't place at few bookies such as 138Bet due to the predicted unacceptable qualifying loss) failed and qualifying loss were deducted in the final calculation.
Total net profit: £240.25
Total Profit = £144.32 (Extra Place) + £240.25 (Individual Promotions) – £14.19 (Other Players' Qualifying Loss) = £370.38
Betting for Golf Masters – Conclusion
Golf Tournament vs Horse Racing
Let me show you the comparison between Golf Tournament & Horse Racing;
From purely financial view point, Horse Racing could be better. Because the probability of Tied results is much smaller. You also need much fewer betting coverage – Horse Racing is around 15 runners while around 100 participated players in Golf Tournament. Means, if you cover top 30%, you need 30 players vs just 5 horses. Your cash will be stuck both in bookies & exchanges for entire 4 days for golf, whereas less than 30 minutes for horse racing.
However, you also need a bit of fun in the matched betting. All through the 4 days, you may get excited or feel a thrill whenever you check the leader board. Besides, as said before, you have enough time (3-4 days prior to tee off) for planning & constructing the scalping. It's good for newbies to prepare & practice.
Well, in any case, for Major Golf Tournaments like Grand Slam and Big Horse Meetings such as Cheltenham / Grand National Festival, where massive promotions come out, you should take the approach explained in this document.
You can also do scalping more often in Golf PGA tours. And for Horse Racing, you can do it almost every day if you like to make online extra income regularly.
Our Advantage Play 
On this occasion, allow us to share a bit about our betting principle. Many people automatically think Betting = Gambling. Big Misconception. We do bet but don't count on luck. Instead, we do 6 Advantage Plays based on mathematical edge to beat the bookies, casino & bingo.
When it comes to the Sports Betting, we use Matched Betting / Sports Arbitrage / Value Bets On Proven Tipsters to lock-in profit or consistently earn extra income for long-term. With that said, one of our policies is "Betting On Chance Is For Losers, Stop Gamble Betting But Bet on Only +EV ToWin Reliably". It is effectively our way to promote Responsible Gambling. And we strongly support GambleAware being explained in about us.
We would like our readers to exploit such reliable money making opportunities as many as possible. We employ various customized tactics to get maximum return from each offer. Sharing the Guide of Betting Golf Majors is one of them.
Works Internationally
BTW, Golf Masters or Majors are huge events that attract global attention. Although we use UK Bookmakers' Offers in this document, as long as you reside in the jurisdiction where online gambling is permitted and you can access to similar bookies' offer, the method introduced in this guide should work. Incidentally, we have issued :
Bitcoin Betting
will pave the way for all US citizens and those who can't access to online bookmakers to make thousands of extra income risk-free, Very useful, worth your time to check.
In Short, except 8 Countries (Cyprus, Poland, North Korea, United Arab Emirates, Singapore, Brunei, Cambodia) where on-line gamble is legally prohibited, all of you can make profit from matched betting, see the above report for full details.
Long-Term Solution
Finally, if you take too much value from bookmakers, you will face Account Restriction a.k.a. "Gubbing". Therefore, we have prepared the following 2 guides;
If you have any inquiry or need any help from us, please contact us anytime (don't worry, we will not charge you any fee, everything is free here).
Good Luck!!
Joshua Walker (bio) 
Editor – Global Extra Money (GEM)