Betting Exchange: Ultimate Guide to Betfair, Smarkets, Betdaq & Matchbook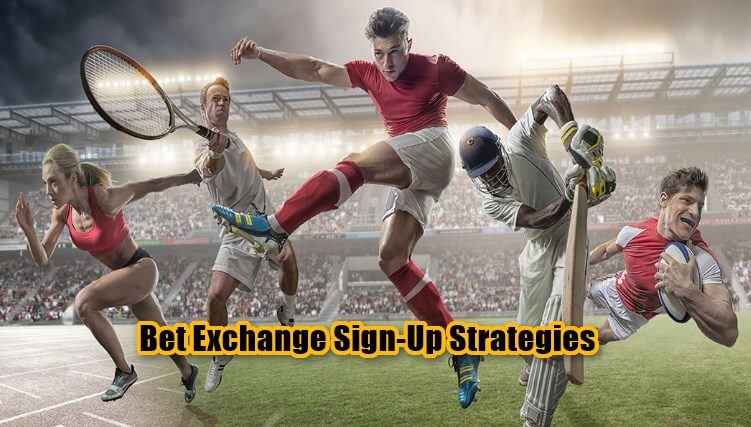 Estimated Reading Time: 25 minutes
Betting Exchange Enables You To Turn Sports Betting Into Risk-Free Money Making Tool. Learn How To Use Betfair, Smarkets, Betdaq & Matchbook and Start Matched Betting & Value Betting!!
Betting Exchange Introduction 

In sports betting, you may know bookmaker, but yet many people are not clearly aware of what is betting exchange site & how betting exchange works. Bet Exchange is a very useful tool to guarantee profit when you do Advantage Play. We share what betting exchange is, how to start Betfair, Smarkets & Matchbook which are the best betting exchange sites in the industry and how to create risk-free bet like Matched Betting. 
---
Betting Exchange will Turn Sports Betting into Non Gambling
Firstly, we are not a gambler. We don't count on luck but rely on mathematical logic & edge to beat the bookies. How?
Betting Exchange for Dummies – What is Betting Exchange?
How Betting Exchange Works
A betting exchange provides a marketplace for customers to bet on the result of specific events. In other words, a betting exchange allows customers to bet against each other rather than a bookmaker. Customers can offer odds to, or request odds from, fellow bettors. Bookmaker operators generate revenue by providing less economical odds. Betting exchanges ordinarily generate revenue by charging a little commission on winning bets.
Key Differences between Betting Exchange and Bookmaker
Explaining the bet exchange in comparison to the bookmaker must be the easiest way to understand, thus let me put in the following way;
In the Conventional Bookmakers, we bet "Win" on a player / runner / team etc, which we usually describe "Back". We compete with the bookmakers so if we win, the bookmaker loses. Bookmaker makes money from a profit margin built in the odds, a.k.a Over-round. You may find how it exactly works in Beat The Bookies By Knowing How Your Enemy Makes Money – Secret Of Odds.
However, in the Bet Exchange, we can bet "Not Win" on a player / runner / team etc, which we call "Lay" (Back It To Lose). We don't bet directly with the bet exchange. Bet exchange is just a market place (similar to the stock market), where punters with opposing views on the outcome of a sporting event are connected. Means we compete with other punters. Bet exchange makes a role of intermediate and make money from the Commission.

How We Use Betting Exchange & Lock-In Profit using 3 Advantage Plays
So, you may wonder how to make money betting exchange. As briefly mentioned at the beginning, we don't gamble but do advantage gambling to lock-in profits or consistently win for long-term. Let me briefly discuss how betting exchange works in each advantage play;
Matched Betting
Just in case you're not familiar with it, suggest take a look at Matched Betting For Dummies – 9 Essential Things You Should Know Before Staking Any Real Money
where you will learn A-Z of the matched betting.
Anyhow, I will briefly show you how it works by using William Hill (bookmaker) offer. Remember, in matched betting, we make the best use of bookmaker's offers / free bets to lock-in profit. William Hill's sign-up offer to new customers is Bet £10 Get 30 Free Bet;


What we do are;
2 transactions of Back (bet on win) £10 on a player / team at William Hill & Lay (bet on NOT win) on the same player / team (select the sport event from Free Oddsmatcher) with appropriate stake £ (use Free Matched Betting Calculator select "

Qualifier

" mode) at Bet Exchange so that you cover all outcomes.
Regardless of the outcome, your losing & winning will cancel out each other. In the real practice, usually, 2 bets are not perfectly offset due to the odds difference & exchange commission. Therefore you make a small loss called Qualifying Loss. However, you get £30 Free Bets.
Now, you repeat the exact same process but using the free bet for the back bet at William Hill. For lay bet amount, decide the appropriate stake £ by using Free Matched Betting Calculator – but for this free bet, you need to select "

Stake Not Returned

" mode)
Then, this time free bet value (minus little loss) will become your net profit.
For the specific guide on how to do it, please go to Free Matched Bet Starting Guide (2) – How To Sign-Up & Place Qualifying Bet & (3) Extract Profit, where I use this William Hill sign-up offer as the example for step-by-step instruction.
Remember, key success factor is how to minimize this qualifying loss during these process.
This is how we use bet exchange in matched betting and get guaranteed profit from the bookies' offers.
Sports Arbitrage
If you don't know what sports arbitrage is, please take a look at Is Sports Arbitrage 100% Risk Free Surebet?
  In sort, the main advantage of bet exchange for sports arbitrage is that the odds at a betting exchange are on average 10 – 20% better than they would be at a traditional bookmaker. Means, even deducting the commission, their odds could be still better. Actually, using a betting exchange is an integral part of Sports Arbitrage Sure Bet strategy. I'm talking about Backing in the Exchange Not Laying Off in this case. However, you can also make the best use of Lay bet at betting exchange for sports arbitrage. For this particular strategy, see Arbitrage Betting – Use Exchange & Extend Matched Betting Profits.
Value Bet On Proven Software / Tipster / System
For those who are not sure about this method, please go through Value Bet By Proven Best Tipsters Guide
. Why is bet exchange useful for this? Allow me to reiterate, that the back odds at exchange are theoretically (practically almost without exception) higher than conventional bookmakers because;
Generally speaking, punters at betting exchange work at low margin because they compete each other especially in lay bet side. You can observe it in over-round % displayed at each back & lay odds in each market. In lay side, it's often less than 100% that is under-round. Considering the fact that bookmaker's over-round of 10% < is not unusual, the odds at exchange is much better than the bookmakers even deducting 2 – 5% exchange commission.
In bet exchange, back & lay adds are determined by market demand, and these 2 odds are displayed side by side. Needless to say, back odds is always lower than lay odds. It is not necessarily the gap between these 2 odds is very narrow but reasonably close. Then, when the bookmaker's odds becomes higher than betting exchange back odds, arbitrage condition may be created. Therefore, betting exchange back odds can't be lower than bookmaker's odds.
See the below snapshot of horse racing in odds checker table. The best odds are dominated by the bet exchanges of 3 columns at the right end;
The bottom-line here is for those who bet on top rated tipsters / system, they may find even better odds at exchange than the tipster's suggested price of conventional bookmakers.  
Best Betting Exchange 
Key Betting Exchange List
There are following 4 Major Betting Exchanges;
Betfair – Market Leader / Broadest Market Offer / Largest Liquidity / Highest Commission of 5%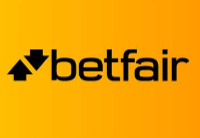 Betfair Availability In The World Update
SMarkets – Rising Star /  Good Market Coverage / Modest Liquidity  / Competitive 2% Commission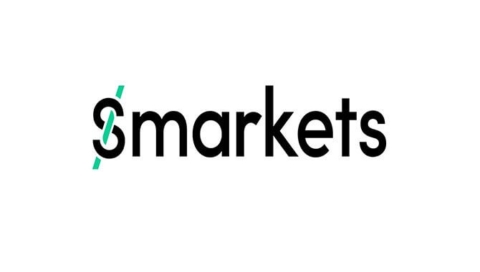 SMarkets Restricted Countries – See Account Rules 2.2
Matchbook – Niche / Modest Market Coverage / Modest Liquidity / 1.7% Commission (both win & lose, remember all the other exchanges' commissions are against only win)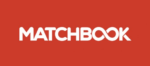 Matchbook Restricted Countries – See F&Q
Betdaq –

Deleted from our list – see the reasons later
When it comes to the bet exchange market analysis,
the article
published in Linkedin gives you good insight. The below chart doesn't include SMarkets though as pointed by the author in the comment, SMarket is growing nicely with strong profit margins;
Which Betting Exchange is the Best?
Basic Principle
The key elements to assess betting exchange is Liquidity, means market coverage & availability of punters who will meet your specific back or lay needs. From this perspective, Betfair is the world number 1 betting exchange. 
However, we are matched bettors, means we always explore the best lay odds therefore we want as wide choice of lay odds all across the betting exchanges. Besides, we want to rake cash from every promotional offers. Same as the bookmakers, all the above 4 betting exchanges provide you with sign-up offers. Therefore, there are no reasons to be picky but you should sign up & open accounts in all betting exchanges to exploit their welcome bonuses.
So, what I will explain next is a few tactics on sign-up order, daily use & a bit of cautions.
Betting Exchange Tactics
Betfair vs Smarkets – Core Bet Exchange
SMarkets; Given the competitive 2% commission, you may want to use it as a core exchange for your daily matched
betting. Means, your first sign-up to be SMarkets.
Stand-By Bet Exchange
Betfair: Given its vast market coverage & liquidity, you always want to keep Betfair stand-by whenever you can't find the appropriate market such as Greyhound in SMarkets. Besides, note that Betfair also provide conventional bookmaker service called Betfair Sportsbook in addition to bet Exchange. Since Betfair is famous for bet Exchange, many newbies are initially confused. Importantly Betfair Sportsbook offer a lot of juicy promotions for matched bettors.
Warning
While you're using Betfair Sportsbook, suggest don't be obvious at Exchange. What does it mean by obvious? Find out more about account restriction. Never ever lay off at Betfair Exchange while backing the same event at Betfair Sportsbook. It's exactly demonstrating that you're a matched bettor. Then your Sportsbook account could be quickly gubbed. So, ensure you use SMarkets when you do matched betting at Betfair Sportsbook. Anyhow, once your Betfair sportsbook is gubbed, it's high time to start using the exchange function aggressively together with SMarkets. Don't worry, Betfair will gubb your Sportsbook but Never Gub Your Exchange.
Opportunistic Bet Exchanges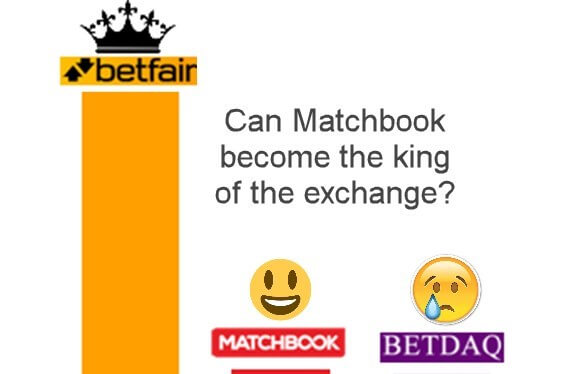 Unlike bookmakers, historically, bet exchange is not aggressive in providing promotion. However, both Betdaq & Matchbook periodically provides juicy promotion that can apply to both Back & Lay market, such as 0% commission or Risk-Free Bet regularly.
Matchbook – Matchbook announced
How is commission charged effective from the 19th of November 2019?
Matchbook charges United Kingdom, Republic of Ireland, Channel Islands and Isle of Man residents a 2% commission only on net profit on a market. Customers residing outside of these regions will be charged a 4% commission only on net profit on a market. Matchbook does not charge commission on losing bets.
The real benefit is that they run various number of promotion applying also to Back Bet. It's like Betfair Sportsbook. However unlike Betfair Sportsbook, Matchbook clearly declare No Account Restriction;
Off course they basically don't allow you to make matched betting, means back & lay on the same event within their exchange, it's a Must Exchange you can enjoy offers without being bothered by gubbing. BTW, Betfair exchange also started periodical promotion such as 2% Commission for All Premier League Matches and permanent reduced commission option;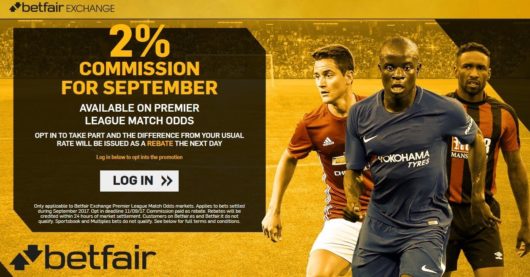 It proves that the competitiveness among bet exchange is getting fierce, which is an encouraging news for us. Just FYI.
Betdaq Caution 
We have heard several complaints about Betdaq from our members including some cheating related to even its welcome bonus. We quickly updated Betdaq review, then the most popular review site Trustpilot shows such poor score as below;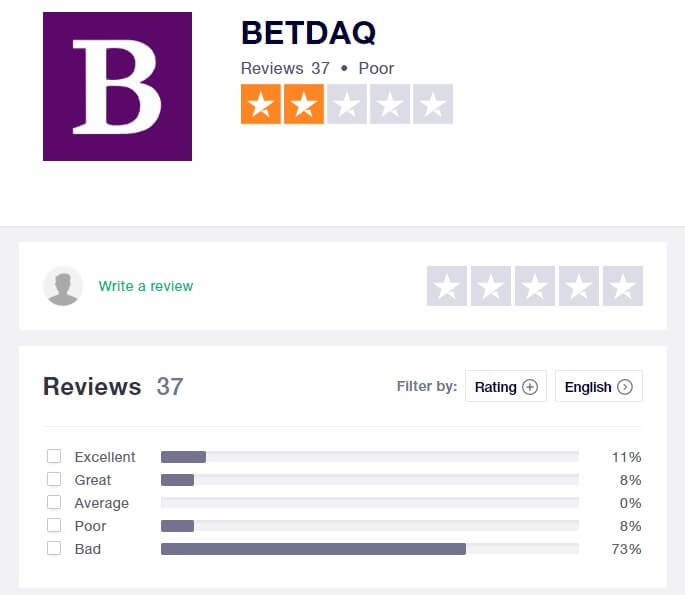 Honestly, I have never seen such terrible review for the established betting site. In fact, very few Excellent comments seems to have posted by Betdaq employee or cheerleader. Anyhow, given the overwhelming negative feedback, suggest Keep Away in the meantime. 3 betting exchanges of Betfair, Smarkets & Matchbook are quite enough for you to pursue advantage plays.
BTW, people often ask for Ladbrokes betting exchange. Ladbrokes Exchange bought Betdaq for €30 in 2013. And, your bet in Ladbrokes exchange is actually fed into the BetDaq platform. So, Ladbrokes betting exchange is just a clone of Batdaq. And when it comes to the reputation of Ladbrokes, see SBC survey (SBC is the most renowned tipster rating service in Europe) as below;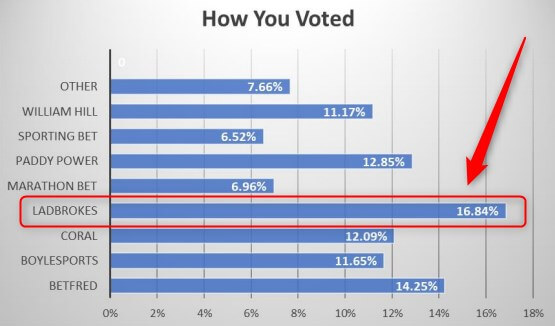 So, these pair are the lowest rated bet exchange and bookmaker, just FYI.
Bet Exchange Sign-Up Process & Place 1st Matched Betting – SMarkets Example
Best Betting Exchange Sign-Up Process
I'll show you how to sign-up betting exchange by using SMarkets as an example. Actually, the process is more or less the same among 4 bet exchange, the important thing is carefully check each T&C. Click the below "+" which opens the step-by step process with the screenshots;
Then, I will quickly show you how to make the 1st matched betting between SMarkets & William Hill (for further details related to William Hill process, check Qualifying Process). Click the below "+" which opens the step-by step process with the screenshots;
Betfair, Smarkets, Matchbook & Betdaq Latest Offers
We have created 4 Best Betting Exchange Sign-Up Offers & How To Monetize Bonuses
, where you find all the bet exchange latest offers and step-by-step instruction of how to extract the cash from each offer risk-free. 
For Those Who Can't Access to Betfair, Smarkets, Betdaq & Matchbook
Bet Brokers for Almost Everyone in the World
If you live in the country where the Betting Exchanges being listed in this report set geographical restriction, means you are not allowed to open their account, you can use Bet Brokers. However, unlike well established big bookies or betting exchanges, most of the bet brokers are Small & Medium-sized Business (MSBs), therefore you have to do your DD (Due Diligence). We have already issued the following 3 special guides for you;
In these documents, you will find how to access to the bet exchanges from the countries that don't permit and the specific methods that enable people from almost all countries to make the best use of the lucrative advantage gambling opportunities. I have to stress that especially the above Bitcoin Betting will pave the way for all US citizens.
Advantage Play from Everywhere in the World
BTW, some of you may wonder how you can do advantage play from your country. We have issued How To Make Money From Offshore Sports Betting With 3 Advantage Plays.
Coupled with the Bitcoin Betting – Ultimate Way To Lock-In Profits From Anywhere In The World we referred in the previous section, you will find the specific methods that enable people from almost all countries to make the best use of the lucrative offshore advantage gambling opportunities you may have overlooked. 
In Short, except 8 Countries (Cyprus, Poland, North Korea, United Arab Emirates, Singapore, Brunei, Cambodia) where on-line gamble is legally prohibited, all of you can make profit from matched betting, see the above report for full details.
BTW, all the bookmakers we list not only in this article but also in our entire site are needless to say legitimate and being regulated by UK Gambling Commission or prominent gaming control board such as International Association of Gaming Regulators (IAGR), North American Gaming Regulators Association (NAGRA) & Gaming Regulators European Forum (GREF) etc. So, basically they are remote from scum, fraud or any wrong doing. However, too much winnings could cause a big headache for everybody such as Bet365 over £1m payout Megan McCann court battle, so Be Modest, Just FYI.
Hope the information here will be useful for you to start matched betting for extra income every month risk-free. If you need any assistance from our side, never hesitate to contact us – click the face icon;

Good Luck!! Joshua Walker
---