Betfair Alternatives For People Who Can't Access Or Seek Better Options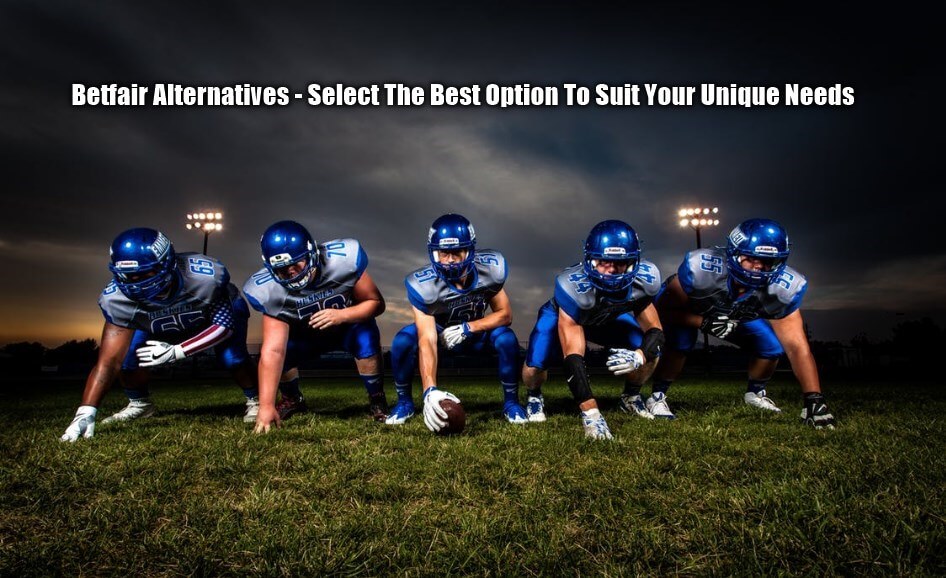 Estimated Reading Time: 28 minutes
---
Are You Looking For Betfair Alternatives Because Your Country Access Is Prohibited Or You Want Additional Bet Exchange (s)?
We Show You The Best Solutions To Meet Each Demand.
---
We cover the following topics after the introduction;
The "Show" box underneath can show you Full Contents for your more convenience.
Betfair Alternatives – Introduction
Firstly, many people automatically think Betting = Gambling. Big Misconception. We do bet but don't count on luck. Instead, we do
Betfair & Betting Exchanges Are Essential For Advantage Plays
Since you've come to this page, you may understand what the betting exchange & Betfair is. But, just in case, let me quote Betfair's explanation about the exchange as;
What is a Betting Exchange? A betting exchange allows members to bet against each other rather than a bookmaker. Customers can offer odds to, or request odds from, fellow Betfair gamblers. Where traditional bookmakers risk going head-to-head with gamblers on markets, a betting exchange takes on no risk at all. Instead, a betting exchange provides the platform for its customers to match bets against each other and takes a small commission on winnings.
Betfair Betting Exchange Definition
It is a peer to peer betting to match two people with complimentary interests, which effectively offset bets. In other words, we can cover all outcomes of the events by placing back bet (like Win) at traditional bookmaker while placing a lay bet (Not Win) at betting exchange conveniently. This is a very easy way to hedge risk completely. Therefore, we can turn the gambling into risk-free or profit guaranteed trading. Besides, the odds are usually far better than traditional bookies because they are determined by pure supply & demand among the players.
What Are The Direct Benefits For Each Advantage Play?
When it comes to the Sports Betting, we employ the 3 methods by making the best use of betting exchange as follows;
Matched Betting; Extract bookies' free bets Risk-Free by covering all the outcomes with Lay bet at exchange
Sports Arbitrage; Expand the profit making opportunities by backing at exchange of which odds are far better than conventional bookmakers even after the commission.
Value Bet On Proven Tipsters: Again, utilize the very competitive back odds at exchange (see the below screenshot of oddschecker for how good the odds are) to improve the profit for long-term;
As you see, the Best Betting Exchanges are essential to construct profitable advantage plays.
Betfair As The No.1 Betting Exchange
Betfair is the world leading bet exchange providing;
the Largest Market Coverage
the Highest Liquidity
Please note that liquidity is a very important factor to assess betting exchange. Liquidity is a measure of the amount of money which is being bet on that event. Betting exchange is Not against Bookmaker But Peer To Peer. If participating players are not there or limited, you will face real risk that you will not get your bet matched at the odds you want. Remember you can only take what is there.
What Are The Problems & Who Need Betfair Alternatives?
So, what's wrong with Betfair? Now, let's get into our key subject in this report – Betfair Alternatives!! Why & Who Need Them? There are 2 key issues related to Betfair;
The Highest Commission of 5-7%: for advantage players especially for matched betters & arbers who scalp small profits from many betting, the commission is a critical element that affects a lot in the long-term.
Geographical Limit: there are many countries where Betfair don't have a license to operate or pull out with reasons.
Betfair Commission By Country
The current Betfair commission, called MBR (Market Base Rate) are;
MBR 5% – United Kingdom / Ireland / Italy / Gibraltar / Malta / Denmark
MBR 7% – Albania / Armenia / Croatia / Monaco / Serbia & Montenegro / Slovakia
MBR 6.5% – All other countries
Betfair Operating Countries
You can find if Betfair is available in your country by checking Betfair Site Availability Around The World Wiki;
2 Groups of Seeking Betfair Alternatives
Then, naturally, there are 2 groups who seek for Betfair Alternatives;
Those who may (or may not) already access to Betfair but seek for another exchange (s) mainly for lower commission or expand the option to lay
Those who can't legally / physically access to Betfair thus look for Betfair Alternatives
Let's see the solutions for each group.
Betfair Alternatives Solution For Those Who Want Additional Exchange(s)
I assume many of you who already have Betfair account and come to this page may be aware of the other betting exchanges. But in case you have used only Betfair so far, it's a good opportunities to expand your options with much lower commissions.
3 Other Big Betting Exchanges
There are 3 other established Bet Exchanges sites like Betfair, which are Betdaq, SMarkets & Matchbook.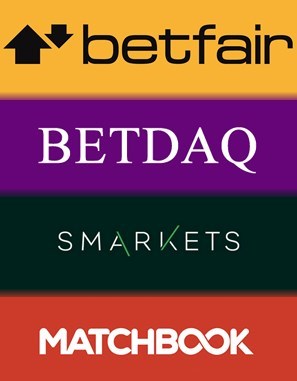 Latest Commission
The below commission rates apply to all the jurisdictions each exchange operates;
SMarkets: 2% to all sports (apply to only net winnings)
Betdaq: 2% to all sports (they have reduced the commission from 5% since 26 Feb 2018, only multiples bet still 5%) (apply to only net winnings)
Matchbook Exchange: 2 different rates, 1) 1.5% when you accept an existing offer in a market 2) 0.75% if you post an offer which another user then matches (these % apply to both winning & losing bet)
For full details of the 4 Bet Exchanges, please go Bet Exchange – Ultimate Guide To Use Betfair & Competitions Most Profitably, where you will find the smart Sign-Up tactics including the ideal sequence of opening the account that will fit advantage players' best interest.
If you know all of these details but not yet opened any of them and If you reside in the countries where you can sign-up directly, go 4 Best Betting Exchange Sign-Up Offers with Cash Extraction Process.
For Those Who Can't Access To These 3 Exchanges
For those who can't sign-up directly due to the country restriction, you can use bet brokers. Please take a look at Honest Opinion About Bet Broker & How To Use Them Safely & Smartly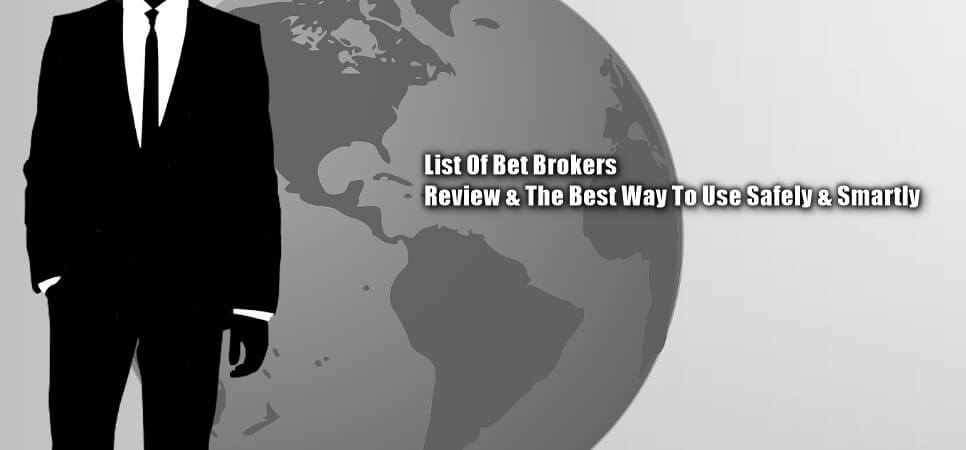 for full details. Generally speaking, the bet brokers we list there provide good accessibility & full capacity usage especially for Matchbook & Betdaq but have certain limitation to Betfair. That is one of the reasons we decided to issue this separate report focusing on the Betfair Alternatives.  
Alternatives Solution For Those Who Can't Access To Betfair
Betfair restrict many countries due to their own company policy & business interest. However, Betfair have started actively
exploring missing profit opportunities in those restricted countries by providing White

Label solution. Means people can enjoy exactly identical Befair platform under re-branded site. It's typically described as "Powered By Betfair" in the site where Betfair white label approach is used. How it works – the key feature & liquidity as below;
We share 3 companies that use Betfair white label in this report as you see the details below.
Warning
The companies that usually offer Betfair White label are so-called bet brokers. And most of them seem to be SMBs (small & medium sized businesses) but are collecting a lot of money from punters all over the world. Therefore, any of their mismanagement may put your money in danger. For example, BET IBC that also provides Betfair White Labels is alleged to vanish a customer's 64K winnings. We strongly suggest you read the aforementioned Honest Opinion About Bet Broker & How To Use Them Safely & Smartly, which includes several warning signs related to the bet brokers & the detail of the BET IBC Issues.   Now, let's talk about the 3 Bet Brokers, which we have at least not received any serious issues but obtained good feedbacks from our members;
Asianconnect
Asianconnect is one of the oldest bet brokers, established in 2002. They are licensed & operated in Curacao Netherlands Antilles. Many people in our members have been using Asianconnect for a few years and all of them gave us quite positive feedback including flawless quick payment processing.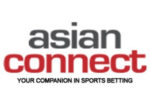 Why are we listing Asian Connect in this report? Because they provide the players with Orbit Exchange (Betfair White Label) and Fair Exchange (Betfair White Label).
Key Features
License & Regulation: Yes & Regulated by CGCB (Curacao Gaming Control Board)
Customers' Fund Protection: They answered as "The gaming license requires us to hold sufficient funds in our bank accounts to honour all customer winnings."
Contact: Asianconnect N.V. Dr. M.J. Hugenholtzweg z/n UTS-Gebouw Curaçao, Netherlands Antilles    Tel 44 203 289 5500 (Europe) / 63 917 805 3399 (Asia)
Restricted Countries: US, Philippines & Singapore (UK Players Accepted Only If use Bitcoin for deposit / withdrawal)
Bookmakers Covered: Pinnacle / SBOBet / MaxBet (Former IBC Bet) / GA288 (Former Galaxy Bet) / Bet ISN / Sing Bet – No Commission To Bookies Required
Betting Exchange Covered:

Orbit Exchange – 3% Commission

(Restricted Countries: Portugal & USA) &

Fair Wickets – 4% Commission (Both don't levy Premium Charge)

Fee / Charge To Client: None
Minimum Transaction & Cost: Minimum deposit for all money gateways is €10, Asianodds account £/€100, & Skype Betting £/€150. Fee for Bank Transfer, Bit Coin, Neteller & Skrill Deposit are Free. 1st Withdrawal every month is Free & 1% for the subsequent withdrawals.
Minimum Stake per Bet: £/€ 2 – 10 depending on each bookmaker
Service Options
Basically 3 options: You can chose in the registration page
Bookmaker Single Account: If you want to use only your preferred bookies, you can tick the box individually through the above registration page. You can select Orbit Exchange or Fair Exchange in this service, as shown below (Matchbook exchange's been back);
Skype Betting – You may feel a bit strange to place bets over skype chat though, it works same as telephone betting. All you need to do is letting them know the match you want to bet on with stake amount, then they come back with the odds they can get for you.
Betfair Alternatives
Orbit Exchange looks like;
FairExchange looks like;
A Few Comments
Asianconnect is very responsive, and it's been around reasonably long enough (15 years) to prove the trust & reliability to good level.
Low minimum deposit & stake per bet requirements are beneficial for small bettors.
One of our members originally knew this bet broker in the interview done by ZCode (some of the info are outdated, thus use the info in my report here if you find any discrepancies). He said he had earned €45,000+ over the last 1 year from ZCode & asianconnect bookies mainly Pinnacle. BTW, on this occasion suggest see the ZCode Full Review, that is probably 1 of the best betting system of US 4 Major Sports. For this particular betting tactics, contact us for any inquiries.
Premium Tradings
Premium Tradings has been around reasonably long enough (started operation on the EU market in 2011 & the company was established years earlier) to develop trust among users. Premium Tradings also provide the players with Orbit Exchange (Betfair White Label) and FairExchange (Betfair White Label) on top of other 4 betting exchanges.
They have given the Attractive Exclusive Offer to our GEM members, please see the details at the end of the review.
Key Features
License & Regulation: The license is from Curacao, but the regulatory body is the Government of Curacao (Curacao Gaming Control Board is regulating only offline based operators).
Customers' Fund Protection: They claim "PremiumTradings funds are used only for customers' accounts and their operation."
Contact: Bellona N.V , a company with registered address at E-Commerce Park Vredenberg, Curacao.
Restricted Countries: US & Israel
Bookmakers Covered:Premium Broker Bet, Maxbet, SBObet, PS3838, 1bet, ISNbet, 18bet, Babibet, Ga268 – No Commission To Bookies Required
Betting Exchange Covered: Citibet & turf7  (specialized in horse racing and greyhounds)
Betfair Alternatives (White Labels) Covered: Orbit Exchange – 4% Commission & Fair Exchange – 4% Commission (Both don't levy Premium Charge)
Fee / Charge To Client: The service is toll free, however Goal tool service (product) itself is supported by a third party software, which forces a usage fee only for it. The fee is 0.15% monthly over the generated turnover of each member account which is deducted each first Monday of the month.
Minimum Transaction & Cost: Minimum deposit 100€/$/£ (Reduced from 200€/$/£ from 22 Apr '19)
for Premium Single Account, 100€/$ for Premium Goal and 1000€ for Skype Betting service. Every member is entitled to get one free withdrawal per calendar month, with no applicable amount limitations. A fee of 1% will be applied on all further withdrawals in said time frame. Minimum Stake per Bet: Min stake may vary depending on the bookie and currencies – 1€ -25€ for Premium Single Account & 4€ – 25€ for Premium Goal. 500€ for Skype Betting Service.
Service Options
Basically 3 options;
Premium Accounts – Single or Multiple betting account that can chose among Maxbet, SBObet, PS3838, 1bet, ISNbet, 18bet, Babibet, Ga268, as well as betting exchanges as Citibet, turf7 & 2 Betfair alternatives of Orbit & FairExchange.
Bet Broker Betting or Skype Betting – Bet Broker is an automated brokerage service and Using "By request" option, you will get an exclusive offer by their Trading Team with higher odds and the stakes than the visible ones for a certain event. Skype betting service is to assist customers with hitting the market max bet limits, by using different sources that they exclusively work with 24/ 7 service ( the details of the Skype dedicated for bets is not displayed since they are providing them only after the customer performs a deposit for the service in order only active customers to persist in that Skype.)
Premium Goal – One platform tool that allows you to place multiple bets with just 1 click in the sportsbooks inside: Maxbet, SBObet, PS3838, ISNbet, Singbet, 18bet, Matchbook and Betdaq.
Betfair Alternatives
Orbit Exchange:
FairExchange
A Few Comments
As said at the beginning, our several members reported us their comfortable trading experiences including ultra smooth withdrawals. BTW, they offer Bitcoin payment / withdrawal on top of the standard Skrill, Neteller, EcoPayz & Bankwire.
They offer Special Discount Exclusively For our GEM members, see Below for details;
PremiumTradings Exclusive Offer For GEM Members
Click This Entire Box To Register By Claiming Code

GEM

in the box under " How did you hear about us:" as shown below
In fact, no matter the communication channel including Skype or live chat you use, as long as you mention "GEM", then, you will automatically receive the following benefits;
Regular Sportsbooks (Maxbet, SBObet, Pinnacle, ISNbet), you will get 0.1 % cashback for the first month of your play.
Regular Sportsbooks (1bet, 18Bet, Babibet), you will get 0.15 % cashback for the first month of your play
Exchanges (2 Betfair White Labels) – fee over winning tickets 3.8% instead of 4 % life time
GoalTtool – one month free of usage fee for the first month of your play
Betbroker and Skype betting > 0.15 % cashback for the first month on their play
*please note that if you are using more than one service (e.g. Goal tool + Betbroker), the mentioned benefits will apply on both accounts (1 month free usage fee for Goal tool + 0.1% cash back for the Skype betting service).
Bet-Football
Bet-Football is a bet broker, thus I originally listed in my
Bet Broker review page
. However, I think its core benefit is Betfair white label –
Orbit Exchange
, therefore I moved it into this document.
BET-Football
is licensed & operated in Montenegro under the company name of Bet-Football D.O.O. They described their strength as "
We believe we provide the ultimate one wallet service with a wide variety of accounts, fast and easy deposit / transfer / withdrawal options with excellent customer service.
".
Key Features
License & Regulation: Bet-Football is fully licensed by E-Gambling Montenegro, with license number 0032 & reg. no. 5-0615951.
Customers' Fund Protection: They commented "We are legally required to maintain sufficient funds to honour all customer deposits and winnings". We also asked if the customers' fund is segregated from their own business operation. They answered as "Yes as part of the licence a basic requirement is to have all customer funds held in a segregated account."
Contact: BET-FOOTBALL LIMITED Cetinjskji Pu BB, 81000, Podgorica, Montenegro Email: info@bet-football.com We also have Skype, Twitter and a Facebook page
Restricted Countries: UK, France, Turkey & USA
Bookmakers Covered: SBO, Pinbet88, ISN, Maxbet, GA, Sing, 1bet, 18bet and M8, Mollybet and also 3ET
Betting Exchange Covered: Matchbook  – 1.25% when Backing a selection and 0.75% when you add liquidity to their exchange.

Orbit exchange where commission is set at 4% and is based on net market winnings

.
Fee / Charge To Client: Their service is completely free.
Minimum Transaction & Cost: Minimum deposit is €100.There are no fee's to the clients when depositing and each customer gets ONE free withdrawal over €200 per working week (Mon – Sun) all others have a 1% fee and any withdrawal under €200 has a €2 fee.
Minimum Stake per Bet: Each bookie has its own minimum bet size but the lowest is €2 and Pinbet has the highest at €26 when using directly or €10 when using Pinbet on Molly.
Service Options
Basically 3 options: You can chose in the registration page  (*In the registration process, if you kindly select GEM – Global Extra Money in "How did you hear about us? (Please select) " box, we will get commission, which will help us keep our GEM site free);
Single / Multiple Accounts: Clients can chose open individual accounts at one of the following bookmakers & Exchange: SBOBet, IBC (MAXBET), Pinnacle Sports, 1XBET, Bet ISN, SingBet, 18Bet, 1Bet, M8Bet, Betdaq, and chose either Molly Bet or 3ET as a software that will integrate all your chosen sites into 1 platform.
Orbit-Exchange: This Betfair White Label can be chosen together with the above other sites, but it will not be integrated by Molly Bet or 3ET, but an independent site with separate log-in info. It looks like;


Click To Enlarge

Skype Betting: It's based on Invitation only.
A Few Comments
One of the largest strength is obviously the Orbit Exchange, it provides the largest market coverage & liquidity as a white label of Betfair.
Bet-Football.com is relatively new (since June 2014) in the bet broker industry. However, as the site footer shows;

www.bet-football.com is licensed and regulated by the government of Montenegro. E Gambling Montenegro d.o.o. (Podgorica, Moskovska br. 65., reg. no. 5-0615951) hereby certifies that under the concession (serial no. AA 0546, numeric no. 117-01/12) and approval (no. 02/01-376/3), organize and operate games on chance in Montenegro on website www.bet-football.com, in accordance with the Agreement on management and financial cooperation, concluded between E Gambling Montenegro d.o.o. and Bet-Football Limited d.o.o. d.o.o. (Podgorica, Cetinjski put bb, reg. no. 5-0696241, TIN: 02992426-302) on 6 June, 2014. More details about the license, E-gambling Montenegro and handling of complaints: www.e-gambling.me

Bet-Football

, they seem to be quite rigorous about the business operation.
We have communicated with the manager over the phone and got the impression that they are very keen to make the right things in the right way as a legitimate company. They adhere to all the regulations strictly and we felt the level of professional morale is high, thus reliable.
They charge no fee on their entire service.
Betfair Alternatives – Conclusion
Let me wrap up;
Betfair & Betting Exchanges are essential for sports betting advantage plays, which people from all over the world can pursue.
Betfair is the best betting exchange, but there are 2 issues of the highest commission & geographical limitation to access
3 Other Bet Exchanges of SMarkets, Betdaq & Matchbook provide much lower commission which will improve your long-term significantly as well as expand good laying options.
2 Betfair White Labels of Orbit Exchange (via Bet-Football & Asianconnect) and 9Wickets (via Asian Connect) accommodate the needs of players who can't legally access to Betfair with the Befair identical market & liquidity. Summary of Restricted Countries are;
Orbit Exchange (via Asianconnect – US, Philippines, Singapore & Portugal / via Bet-Football – UK, France, Turkey & USA)
9Wickets Exchange (via Asianconnect – US, Philippines & Singapore)
So, with these 2 Betfair White Labels, we can cover all countries except USA. Needless to say, UK residents can use Betfair itself freely, and actually in the US, there are 3 states of Nevada, Delaware and New Jersey where US players use Betfair platform under the TVG brand.
  Hope these information will help you expand sure bet options. If you have any inquiry or need any help from us,
please contact us anytime
(don't worry, we will not charge you any fee, everything is free here). Good Luck!! Joshua Walker
---