VPN For Betting Caution

Betting VPN (Virtual Private Network) allows you to access Geo-Blocked betting sites Securely and Anonymously but you have to be cautious.
Is Using A VPN Legal?
Using VPN is usually legal unless you live in authoritarian countries that want to completely control people's access to the Internet, namely North Korea, China & Iran, etc.
However, when it comes to using VPN for betting, each gambling site's own T&C dictates you, therefore carefully go through this guide to use VPN for betting to prevent unpleasant surprises later by paying attention to the Cautions we note. 
Why Do People Need VPN for Betting?
Privacy Protection – Obvious but Most Important
First and foremost, you (who regularly access the internet) must pay more attention to your privacy. Strongly suggest taking the 3 minutes National Privacy Test and assessing your digital habits, online privacy awareness, and digital risk tolerance;

If you find your low NPT score say below 60%, you'd better have a VPN.
Geo-Blocking
Gambling activities such as Sports Betting, Casino & Bingo are subject to the law of each country/jurisdiction you reside in. However, people can access online betting sites freely via the internet.
Therefore many online Sportsbook & Casino restrict access from the countries/jurisdictions they don't accept by employing Geo-Blocking (basically based on IP address) as seen from the below Betclic image;
Sharp International Punters want to access other Countries' Betting Sites
Professional Punters, often called "Sharp" who continuously beat the bookies (these people are said to account for well below 5% of all punters) use Value Bets methods or Value Bet With Hedging including Matched Betting & Sports Arbitrage (for summary strategies, check the Offshore Betting Report).
They need both Soft Bookies that provide generous promotional offers like Free Bets and Sharp Bookies that provide you with the best odds such as Pinnacle as well as Betting Exchange.
Needless to say, most of them are Geo-Blocked thus you need something that can access them by masking your true IP address. Yes, that something is a VPN.
For Advantage Players, How to Specifically Utilize VPN for Betting
Then, what are the main purpose of using a VPN for you as the Sharp?
Anonymity 1 – International Access
Firstly, see if you live in the country/jurisdiction where Juicy Bookmakers or betting exchanges don't allow you to open an account/even to access their site by being blocked by Geo-Restriction.
Then via VPN, you can physically access and sign-up to earn Guaranteed Extra Income by playing Matched Betting (see Instructions) or Sports Arbitrage (see Cheatsheet) without risk (see all our 6 Advantage Guide that includes Casino & Bingo.
Betting VPN KYC Caution
However, you need to remember, the above method requires a careful arrangement.

Some irresponsible sites suggest people can use offshore betting sites freely by using VPN.
WRONG!!
Yes, you may be able to physically access, register & bet. However, the betting site's KYC (Know Your Customer) policy will enforce you to verify your account with ID (Passport / Driving license, etc), Address Proof (Utility Bill, Bank Statement, etc) & possibly Deposit Method Proof (Credit / Debit card Both Side).
Some ask for it right after registration, some may not ask until you start withdrawal. In case you fail to verify, your account will be suspended & your winnings could be confiscated, which is a disaster.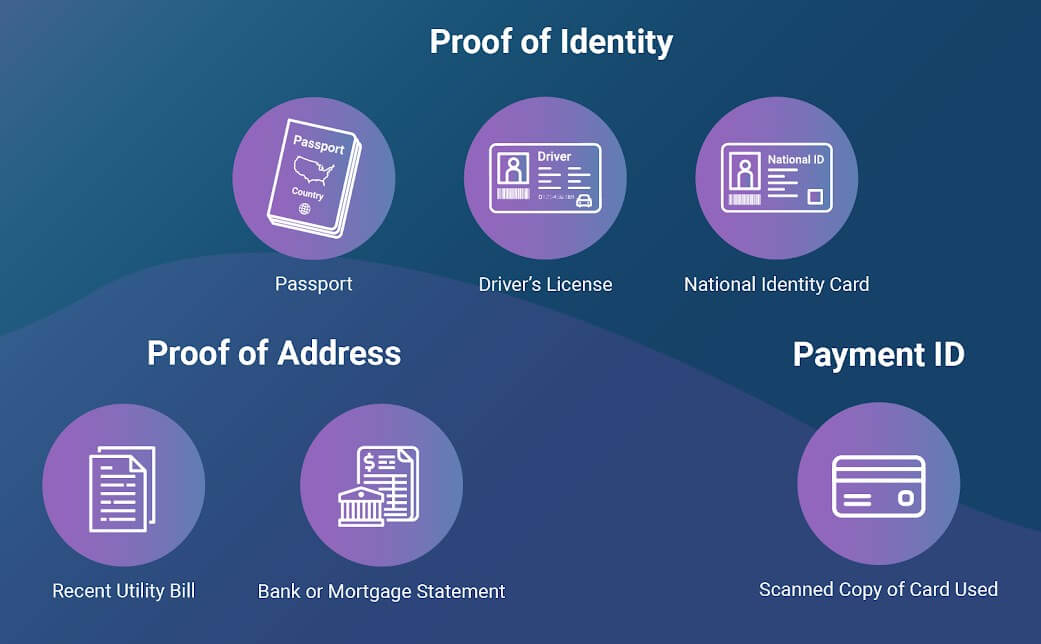 So, don't believe the rogue site's unfounded story lightly.
Unless the sites allow you to be completely anonymous (see List of Anonymous Bitcoin Casino) or you have a reliable person who allows you to use the above personal information willingly (probably only immediate family or extremely close friend), you'd better forget about this approach.
These KYC requirements are getting tougher as shown in William Hill's latest Selfie Demand;
Offshore Sharp Bookies
In case you're seeking sharp bookies sign up, use Bet Brokers rather than taking any risk.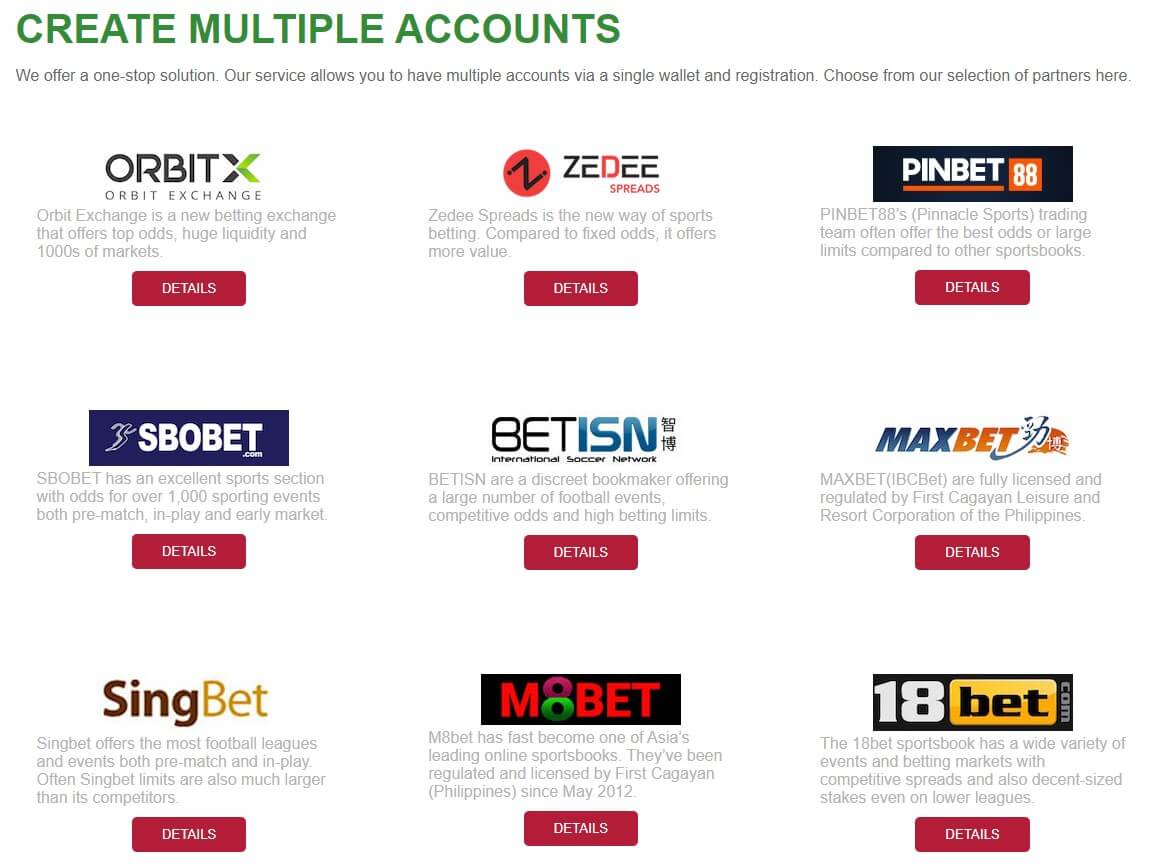 Anonymity 2 – Access From Same Household "Gnoming"
Your bookmaker's account can be restricted in a way of Gubbed (promotion restricted) for Matched Betting or Stake Limited for Sports Arbitrage because you've taken too much value from them.
Then, what you can do is Multi-accounting – also called 'gnoming' – means to hold more than one account with the same bookmaker.
This could be done using your own details, a family member's, or a friend's. Nothing between your account and the new account should be connected in any way.
To achieve that, again, carefully take the above Bookie's KYC requirements into account. You need a different postal address, different bank accounts & different IP addresses.
Needless to say, VPN will give you the solution to the IP address.
Betting VPN Bookie's T&C Caution
Having two or more active accounts by the same person usually violates the bookmaker's T&C. One of our members reported a dreadful story related to this multi-accounting as follows;
Thank you for your E-mail.

Please note that as a Company procedure, while being an active customer regular reviews of your activity were conducted. After a more thorough inspection led by our Anti-Fraud team they reported a detection of Multi-accounting – a non-recreational activity deemed in conflict with both our General and Promo terms and conditions. You were found to be sharing the same login numerical pattern (IP) with other account(s) registered with the Company, which is not allowed according to site's T & C.

Please refer to the attached screenshot, where you can find more detailed information regarding the case.

You may find 18bet's Terms of Use by following the link: https://www.18bet.com/en/pages/terms-and-conditions/

Since your account activity breached the terms and conditions on the site, by purposely bypassing our general rules (Section "Account and Personal Information"), in an attempt to defraud the site, your deposits for the amount of 150 € have been returned to your ecoPayz account with number "XXXXXXXX", bringing your lifetime Profit/Loss on the site to 0 €. The access to your account will remain terminated.

Yours,
18bet Team

Our Member`s e-mail received from 18Bet

Our member said around EUR1,000 of his winnings were confiscated, and he even had never created multi-accounting. This is a terrible incident, we now give a warning to this unfamiliar 18bet.
Anyhow, if you do gnoming, it's safe to close the existing account before opening up the 2nd one to avoid being accused of multi-accounting.
Anonymity 3 – Avoid Bookies Network Radar
If you're labeled as A Sharp by one bookmaker, you might get restricted by other bookies when they can identify you. It is said that bookies work together to list unwanted players.
So, if there's a history of sharp betting from a particular household, then they may not accept you to take value from them.
This applies not only to existing customers but also to new signups, which can be automatically refused if the prospective customer is on their blacklist. 
Since they obviously use an IP address to identify the sharp, using a VPN will help you avoid such radar.
Betting VPN Blacklist Caution
Bookies use several key personal information such as names, postal addresses, bank accounts & e-mail addresses, etc. to develop such a blacklist.
So masking IP only doesn't secure to avoid their radar. You may check this bookmaker clone list that table the group of bookies providing the same odds.
It does not necessarily mean they share the information, but it may help you pay extra care when you open a new bookmaker account after you are gubbed by the specific bookmaker in the same group.
Anonymity 4 – Popular Benefits
Aside from those specific purposes of betting, there are many other well known VPN benefits such as;
View restricted streaming services that are blocked from your country (like Netflix).
Your traffic is never logged and cannot be traced, which could be a benefit when using Torrent or streaming services.
It's not widely known that airfares can be cheaper when bought from a different country. The flights exactly remain the same, but the country that you view the ticket vendor's website from can be changed via VPN.
Free Or Paid VPN
There are many free VPNs. What's wrong with them? Are paid VPNs really worth it?  Since this is important, let me list the elements you need to pay attention to why you prefer paid VPN;
VPN Protocols (Security) – Most free VPN services provide only PPTP VPNs, which is insecure.
Paid VPN use PPTP, L2TP/IPsec, OpenVPN, SSTP, and even SSH to tunnel your connections securely.
VPN Connectivity (Availability) & Connection Speed – Nobody wants to face unexpected disconnect, then availability is important. Using a free service usually means that it is already overused by other people. And, usually, free service servers are not able to support a lot of connections at the same time due to a lack of bandwidth.
VPN Support – Free service usually does not provide any support to solve your connection.
VPN Servers / Nodes location – Free service gives you limited choices while paid VPN provider gives you an abundance of access like 100 servers in 50 countries.
Free services have to pay for their overhead costs somehow. That revenue sometimes comes in the form of selling your browsing activity to third parties for advertising purposes.
A paid service will protect user interests and sensitive data at much higher speeds, whereas a free service could outsource to a third party to write its code, monitor systems, and operate servers.  There is a significant difference especially connectivity & speed and suggest using paid VPN unless you don't mind facing frequent frustration.
Which VPN Is The Best? Answer Is NordVPN
Why Is NordVPN The Best?
Always Ranked Within Top 3
Because, in almost all review sites, NordVPN is ranked within the best 1 – 3 like the PC News below;
The price comparison among major VPN is;
Price Reflecting Its High Quality
Not Only Value for Money but Extremely Valuable Solution
Nord VPN is not an economical solution. However, they periodically provide you with a 70-75% discount, which allows you to pay ONLY £2+ per month.
Check the site via this link to see if you are lucky enough to get such a huge discount like below;
NordVPN Key Features Summary
Nord VPN, located in Panama provides you with very uncommon Security Features as follows;
Panama has no data retention laws. Nothing is logged, not your IP or your traffic.
You can sign up using an anonymous email service and pay with Bitcoin to be totally anonymous.
Won't leak the IP of your DNS (common among other VPN providers)
Won't leak your IP using WebRTC (common among other VPN providers)
Killswitch and Wifi protection so you can't accidentally surf without VPN if the service temporarily goes down.
Military-grade AES-256-CBC encryption
Then, let's see a few serious functionalities as follows;
Number of locations: 61
Maximum devices supported: 6
Dedicated IP
Unlimited bandwidth
Very easy to switch countries or change settings among Windows, iOS, Android, Chrome, Firefox, and macOS
Very High speed. VPN always decreases your maximum network speed but with NordVPN, you will not experience any difference even if you're streaming HD video.
24/7 customer support, including live chat.
NordVPN Media Exposure
A lot of big media talks about Nord VPN, which proves its trustworthy high quality.
VPN (or Proxy) & VPS
BTW, some people get confused between VPN & VPS in the first place, which we understand. 
As explained, a VPN stands for Virtual Private Network, while A VPS is often used as VPS Hosting that is Virtual Private Server. These two are completely different things. VPS is a place to host your website, where you have root-level access to the server while still sharing the hardware, which can be often used for financial trading such as Forex.
On the other hand, a VPN is a way to Browse the Internet Securely and Anonymously, namely Privacy Protection.
VPN & Proxy
When it comes to Online Privacy by masking your IP address, you may also have heard "Proxy"? Yes, both VPN & Proxy servers give you Privacy Protection though, how they accomplish the task is very different.
Proxy
A proxy is a server that sits between your computer and the internet. It will hide your IP address, so the website you're accessing will see the IP address of the proxy server, and not your real IP address.
VPN
A Virtual Private Network (VPN) sets a local network privately by installing the software on your operating system. It will establish a secure tunnel with the VPN server as an Encrypted Connection that includes any web browsing, downloading & uploading files, and streaming movies, etc.
VPN or Proxy
So, simply VPN will allow you to get much higher levels of protection, security, and anonymity than Proxy.  For those who are actually concerned about their privacy online, then a VPN is the best choice.
Good Luck!!
Joshua Walker (bio)
Editor – Global Extra Money (GEM)