About Us
Thank you for visiting the GEM – Global Extra Money site. We would like to share;
About Me
My Background
Firstly, allow me to introduce myself, Joshua Walker, the publisher of GEM – Global Extra Money site.
I worked for a Fortune Global 100 company for 25 years in marketing management and decided to start my own venture to shake off various fetters. After years of burning the midnight oil, I fully realized the importance of Multiple Income Streams in life with a full of uncertainties for a rainy day.
More importantly, Creating Extra Money will allow you to spend The Better Quality Of Life with more social activities, evening outs, overseas holidays, cultural & intellectual diversification & savings as a safety net.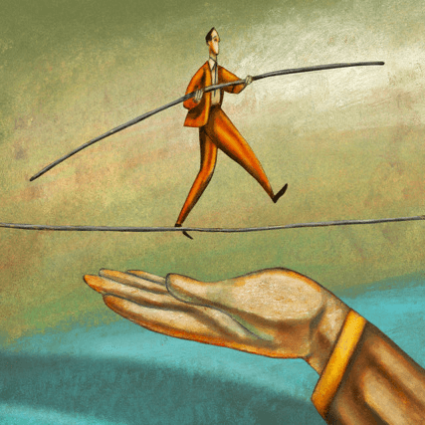 Why We Launched GEM – Global Extra Money Site
When it comes to the topic of saving money, many sites focus on frugal life that can't last long and ruin your life. And the common title of "XX Ways To Make Easy Extra Money" suggests ad-hoc (eBay auction, garage sale, etc), or impractical (blogging, freelance writer, etc) or chicken feed (online survey, check shop price, etc) or only for eligible (rent your spare room, rent out your parking space, etc).
These ideas are not sustainable or taking years to learn or not for everyone. Besides, many opportunities lack Fun and Intelligence which I strongly believe are the critical factors to improve people's life.
Considering these points, I decided to create a site that can;
Help Ordinary People All Over The World Earn Steady Extra Money, Which Will Enrich Their Life For Long Term.
That's who I am and why we have launched GEM – Global Extra Money. I also share our vision of 2 pillar methods & benefits there.
Besides, I have issued 3 Clever Ways To Diversify Your Income For a Rainy Day, where you can find;

Why You Need Multiple Sources Of Income
Harsh Reality Of Middle-Class Future & Job Security Illusion
Quick Assessment Of Your Financial Status & Future Projection
Income Diversification Essential Underlying Concepts
3 Clever Ways To Diversify Your Income
Our 2 Pillar Methods Concerns & Solutions
, for your reference. Regarding the 3 pillar methods of Advantage-Play, Passive Trading & Skilled Based Play, let me elaborate on Our Policy Toward Gambling.
Our Policy On Gambling – We Oppose Gamble Betting
Stop Gambling Campaign
1 of our 3 Pillar Methods is Advantage Play. We use betting via Bookmaker, Casino & Bingo. However, we Never Promote Gambling, conversely, we Suggest all our members & readers Stop Gambling which we define as Betting On Luck or Chance.
Instead, we share our 6 Advantage Plays methods which are based on mathematical edge to create Risk-Free or Lock-in Profit betting opportunities and consistently earn extra income for the long term. Just look at the UK gambling loss trend.
As The Guardian reports, the lose record high of £13.8bn in 2016, and it has been spiraling out of control represented by the loss in FOBTs (Fixed Odds Betting Terminals) as;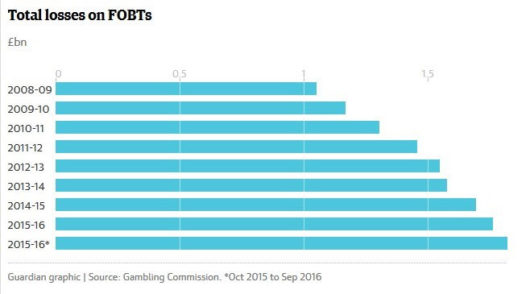 It's a disaster. People don't know the harsh fact that It's Mathematically Impossible To Beat The House Edge. We have to educate them to improve the situation.
We believe, by using our 6 advantage play methods that don't bet on Uncertainties but bet on only Positive EV (Expected Value), we can help them get rid of gamblers' mindset such as;
trying to make money by counting on luck
chasing loss
spending money that you can't afford to lose
devoting time without balancing with other activities, etc.
And hope we could eventually prevent gambling addiction that is equal to financial disaster. We constantly enlighten people with our own slogan of;
"Gambling Is For Losers Stop Betting on Luck But Bet on Only +EV To Win Reliably"
This is our way to promote Responsible Gambling, and we strongly support GambleAware

Betting Better Campaign
As The Guardian article Why gamblers are on a losing streak – and the industry is cashing in implies, the gambling industry is a greedy profit focus animal.
Honestly speaking, we hate unethical bookmakers (especially UK giants) that restrict sharp punters' accounts quickly. This is the exactly immoral policy of "In the coin toss when it's a head we win, it's a tale you lose" – see how they do it in Stake Factoring – Bookie Insider Leak. 
So, in order to fight them, we have prepared the following 2 guides – One is Before Restriction, The Other One is After Restriction;
Don't get me wrong, we don't deny their profit-oriented business nature but we are against the low level of their social morale. Therefore, we have supported Betting Better Campaign run by Secret Betting Club;

to challenge unfair bookmakers' acts, which will facilitate our Advantage Methods in a sustainable way, and eventually help Gamble Responsibly & Stop Gambling campaign.
Our Policy On Member Only Documents
All our information is FREE to encourage all readers to follow our 3 pillar methods & stop gambling. But, at the same time, we would like our visitors to become our registered members to communicate closely & possibly solve unique issues one by one.
Then, we restrict the access to certain information as "Member Only" due to various reasons such as;
Unique Plans & Action Lists that should only be shared among those who registered to GEM site as their privileges to achieve extra income for the long term – this is particularly for "Extra Money Program £/€/$ 50,000 Conquest" course (see the bottom)
Proprietary Knowledge / Technique / Method & Advanced Tool to address to High-Risk Opportunities etc that we want only the GEM members to advantageously use them to gain extra income routinely – this reason is for various Member Only Special Reports.
Little known opportunities/loophole of the systems etc which should not be open to the general public but exclusive to GEM members to preserve the value of the opportunities – this reason is for various Member Only Special Reports.
Therefore, please obtain the Password for this information by  Accessing to "Extra Money Program £/€/$ 50,000 Conquest" document First.
The greater part of it comes from Risk-Free / Lock-In Profit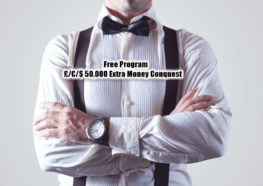 We've drawn a blueprint that provides you with a clear rationale of how you can make the Extra £/€/$ 50,000 Income.
The plan is based on Mathematical & Statistical. The greater part of it comes from Guaranteed Profits, and there are also portions of Risk-Free but Not Guaranteed Profits or Not Entirely Risk-Free but Very limited Risk.
If we stretch/explore those portions aggressively, the potential Extra Earnings would be much higher.
The plan is Very Specific & we give you Step-By-Step Instruction on all opportunities – Don't Worry, We Won't Charge You Anything, and You Will Not Risk Your Capital.
If you have any inquiries or need any help from us, please contact us anytime.
Good Luck!!
Joshua Walker (bio)
Editor – Global Extra Money (GEM)