Smarkets Lay Multiples Customization 
Smarkets enables you to combine multiple selections from sports events into a single bet which can be either "buy" or "sell" so that you can build your own custom-made Acca and lay them as one bet. 
When you lay multiples, especially for matched betting, you have had 2 options with specific problems as below;
With Smarkets custom lay function, you can choose individual games that can be played at the same time, add them to a slip, and lay them in one go as one bet. 
You can complete matched betting for any bookies offers that require a multiple is much easier. 
BTW, in case you are new to Lay Multiple Bets / Lay Acca, take a look at How To Lay Off Multiple Bet & Accumulators – Step By Step Guide For Newbies.
How Smarkets Custom Lay Multiple Works
I'll walk you through an example of how it can be done. Let's use the Novibet Acca Offer;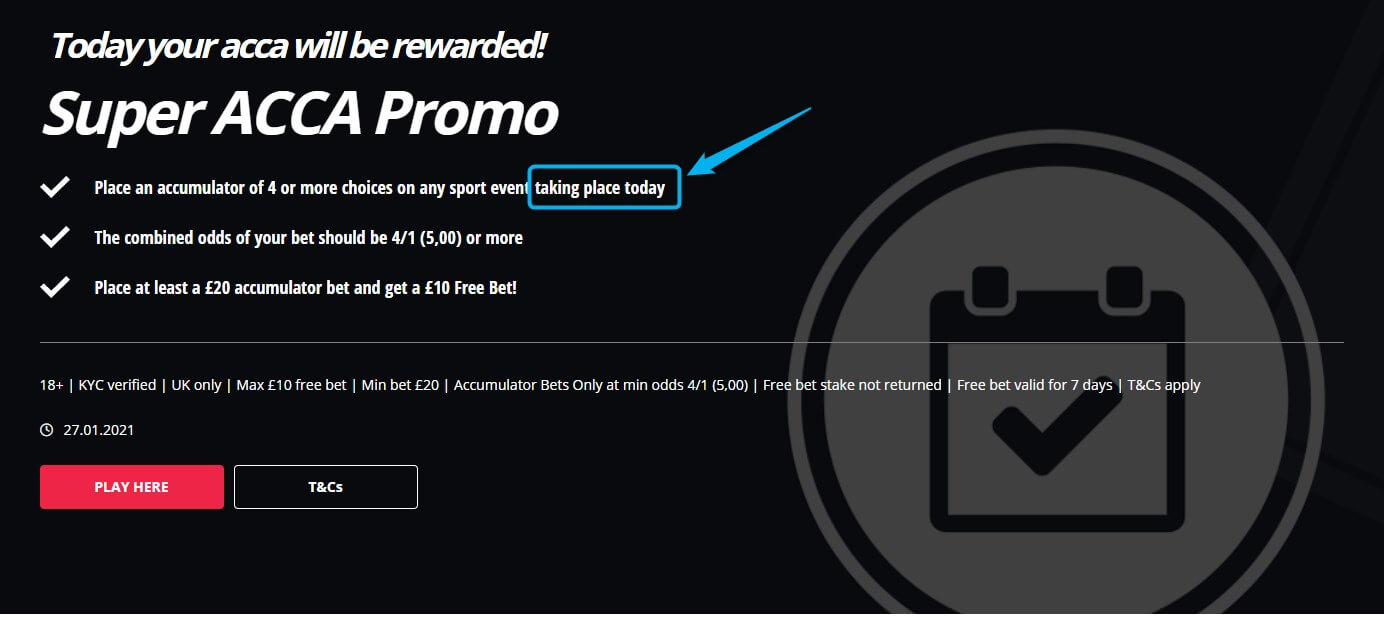 Novibet 4 Selection
You can select whatever sports event you like, the games can be played at the same time. Assuming you select the 4 events as below;

Smarkets Multiple Lay Selection
The steps are;
1st Step – Add your selections to a betslip: For each selection, click on the BACK/FOR (green color) option. Don't click the lay box (blue color).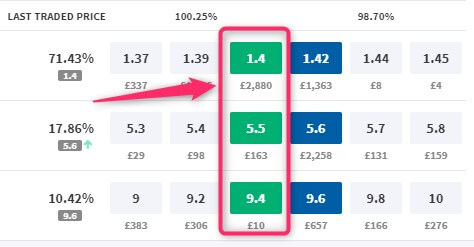 2nd Step – Make It A Lay Bet: You virtually created an accumulator just like you would on a bookmaker site. In order to turn it into a lay bet, you need to click the SELL button at the bottom (the color will become blue), then the odds appear in the price box.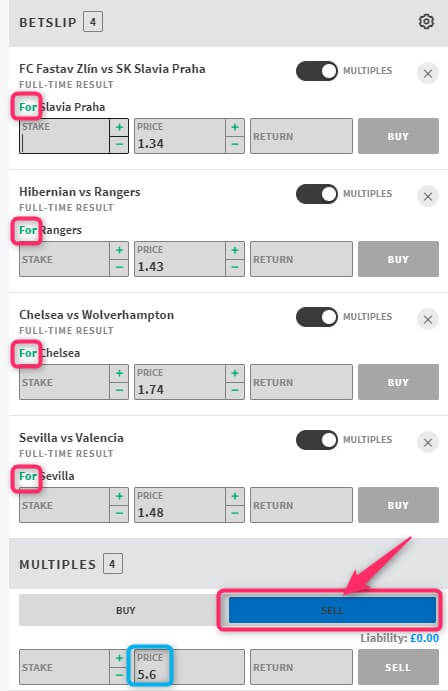 Lay Stake & Profits Calculation
The amount stated in the Price box represents the lay odds for our single accumulator bet. These are the lay odds you can use in a free matched betting calculator, you will get the required lay stake amount and final profits as below;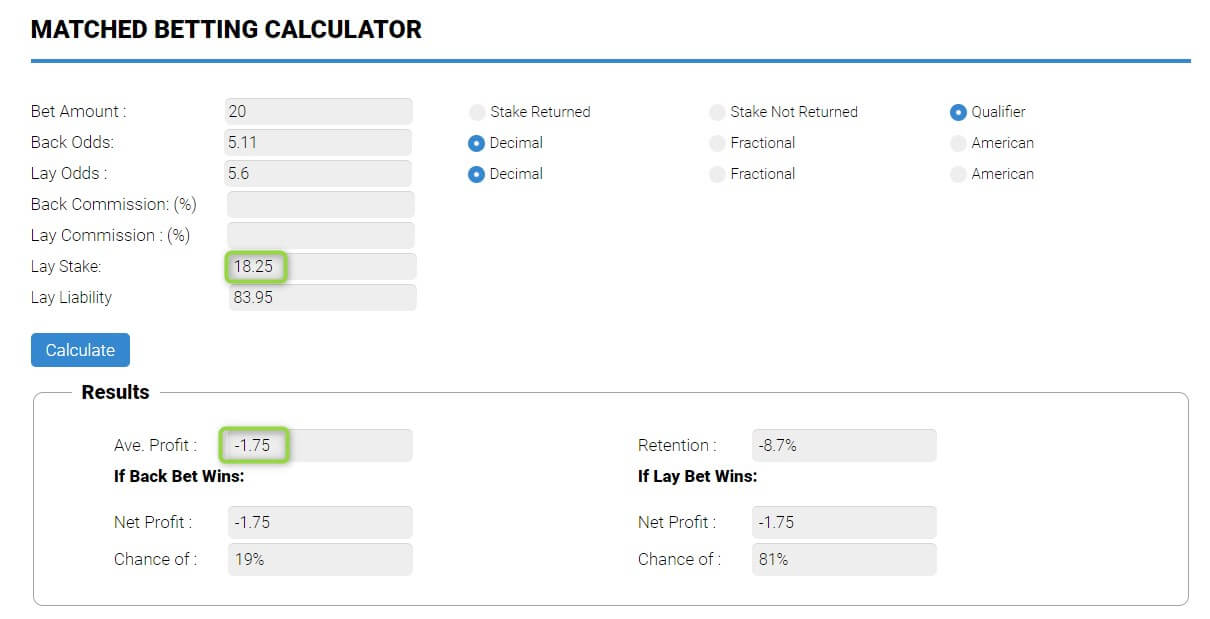 You should be aware that given the Smarkets commission accumulated in multiple bets, the lay odds are usually not good but you may find the whole benefits of this DIY lay multiple can overcome such issue.
Note: Match Cancelation 
Remember that if any match is canceled, bookies like the above Novibet & Sky Bet reduce the legs of the acca. Smarkets will remain open just with lower odds, which means your hedge continues. However, Matchbook and Betfair (suggest use of Betfair Alternatives) will void their pre-built accumulator, so your matched betting will be no longer risk-free.  
Smarkets Custom Multiple Lay Tips
What You Can't Do with Smarkets Multiple Lay
The below is a list of restrictions;
Can't have more than 10 selections in a multiple.
No same-game multi means each leg (or selection) must be on a completely separate event, game, or race (e.g. can't Chelsea to win and Over 3.5 goals – it's just one or the other).
Can't include selections from ante-post horse racing markets.
Can't place a bet if any selections have liquidity NOT available. Check if a red warning box pops or not in a betslip if not, it's ok to go. If it does then you can only use the maximum lay stake allowed and need to adjust your back bet amount at the bookie accordingly.
Can't include selections from long-running or outright markets (e.g. Team to win the Premier League whole season).
The lay odds for the single accumulator lay bet cannot be edited.
Lay Multiples Relevant Guides
You may want to check the following relevant guides;
Smarkets Sign-Up Offer 
In case you have not had a Smarkets account, we share how to get its welcome offer and guarantee profits from it by using the matched betting method. The  "" icon underneath displays the full process; ;
SMarkets 0% Commission
Apart from the above offer, there is a way to get Smarkets' 0% commission offer, which can improve your Matched Betting profits.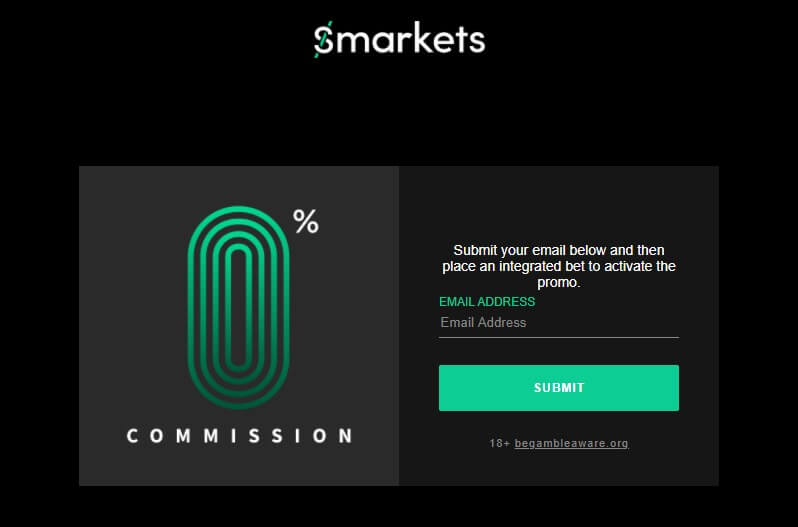 How? You can use the matched betting paid subscription package. You will see the details in 3 Best Matched Betting Software Comparisons.
You may hesitate to go for the Paid subscription but even a 1-2 month Smarkets 0% deal will enable most matched bettors to cover the nearly full-year subscription cost, see the rationale in the above guide.
Hope this info will help you improve your matched betting profits. 
Good Luck (Luck is what happens when preparation meets opportunity – Seneca)!!
Joshua Walker (bio)
Editor – Global Extra Money (GEM)