Why Do We Lay Off Accumulators?
Major bookmakers regularly offer promotions related to multiple Bet & accumulators such as Enhanced Price and Acca Insurance, which are very lucrative for matched bettors.
By effectively laying off them at Betfair (suggest use of Betfair Alternatives) or other betting exchanges, you can guarantee profits, which will create handsome online extra income every month because there are so many offers as shown in "Best Acca Insurance Offers List".
What Are Multiple Bet / Accumulator (ACCA)?
What Are Multiple Bet or Accumulators? How to lay these bets In a betting exchange to lock in profits? We show you a very comprehensive process for Matched Betting Newbies with Multiple Bet Lay Calculator!!
If you know all about the basics of Multiple Bet, just skip this section. Wikipedia says;
Multiple bet A double, treble or accumulator. A linked series of win singles where all the return from the first selection is automatically staked on the second selection as a win single and so on until all selections have won, thus giving a return, or until one selection loses in which case the whole bet is lost.
Glossary of bets offered by UK bookmakers
Multiple Bet (or Multiples, Accumulator, ACCA, etc) is simply more than 2 single bets are combined as a single bet. Each linked event is called Leg, so the first bet is Leg 1, the 2nd is Leg 2, etc.
Double is a bet on two selections.  Treble is a bet on three selections. And ACCA standing for Accumulator is a bet on four or more selections. All of which must win to gain a return. Accumulators are often named after the number of selections they contain.
Therefore you can get a four-fold, fivefold, or six-fold accumulator (or even higher). The winnings are calculated by placing all the money on the first selection. Then the winnings from that bet are placed on the next bet, etc.
How To Place Multiple Bet / ACCA & How To Calculate Winnings
The process of placing multiple bets is very simple. Let's use the real example case as below;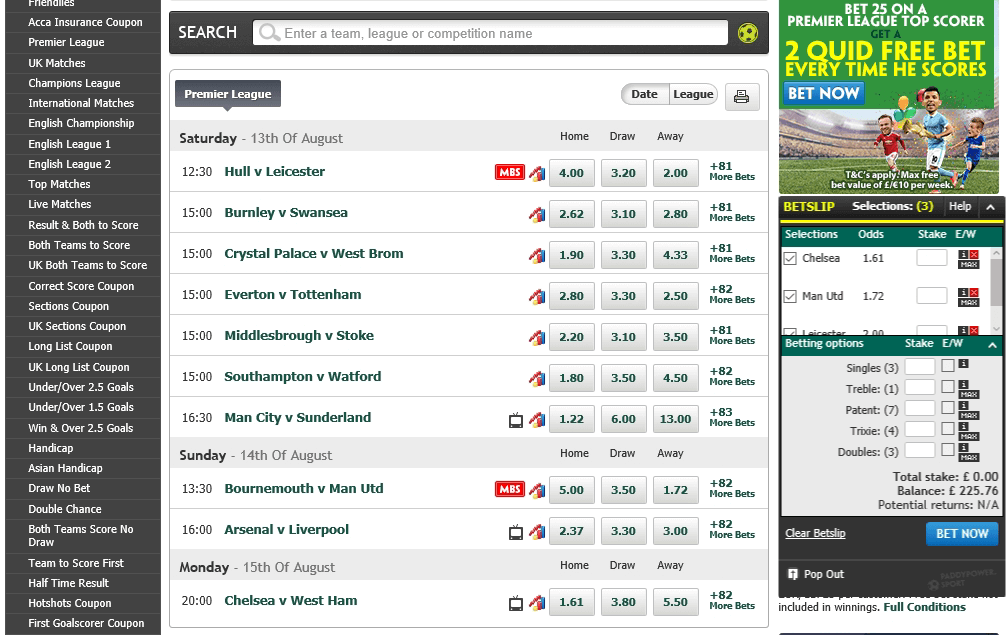 I selected 3 favorites of Hull vs Leicester on 13 Aug. Bournemouth vs Man Utdon 14 Aug. And Chelsea vs West Ham on 15 Aug which are automatically shown in the Betslip in the right end.
Since it is 3 choices, it is Treble. All you need to do is tick the Treble box in the lower part of the Betslip and fill in your stake.
Assuming you bet £20 on this Treble, your expected return will be; £20 x [2.00 (Leicester Odds) x 1.72 (Man U Odds) x 1.61(Chelsea Odds)] = £110.768
You can use publicized free Multiple Bet Calculator like Aceodds below, which will be convenient when you construct more complicated multiples;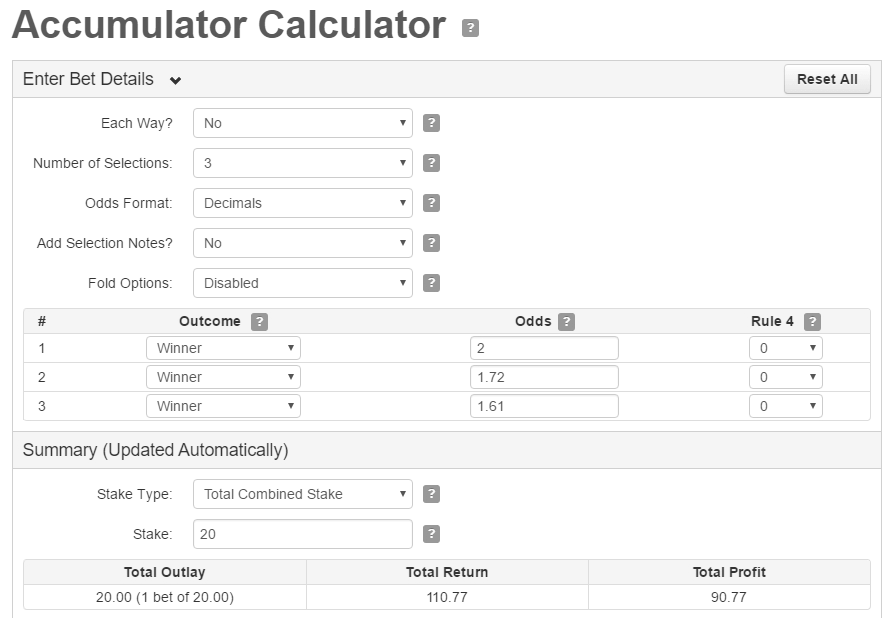 So, When & how to make Matched Betting Multiples Risk-Free? Before talking about it, let's briefly recap matched betting.
Matched Betting – Underlying Concept To Make The Multiple Bet Risk-Free
Anybody who is familiar with the matched betting, please skip this section. For those who are completely new to the matched betting, suggest taking a look at Matched Betting For Dummies, where you will find every basic.
However, for your convenience, I'll briefly go through the process using William Hill's welcome bonus of "Bet £10 Get £30 (3 x £10) Free Bets".
What we do are;
2 transactions of Back (bet on win) £10 on Team or Player A at William Hill & Lay (bet on NOT win) appropriate £ (stake can be calculated by free software) on the same Team or Player A at Betting Exchange like Betfair (suggest use of Betfair Alternatives) or Smarkets so that you cover all outcomes.
Regardless of the outcome, your losing & winning will cancel out each other. In real practice, usually, 2 bets are not perfectly offset due to the odds difference & exchange commission. Therefore you make a small loss called Qualifying Loss.

But now, you get £30 (£10 x 3) Free Bets. You repeat the exact same process but using the free bet for the back bet at William Hill. Then, this time free bet value (minus qualifying loss) will become your net profit.

You may be able to extract around £22-25 pure profit from this offer.
The success factor is how to minimize the qualifying loss by selecting the player whose odds gap (between William Hill & Betfair (suggest use of Betfair Alternatives)) is the narrowest. You can use Free Odds Matcher to locate such opportunities. For the detailed step-by-step process, take a look at Matched Betting Quick  Start Guide (2). We use this William Hill sign-up bonus as an example in this instruction.
Betting Exchange
As you see in the above process, betting exchange is essential for matched betting. Therefore, it's critical to adopt the right approach toward the betting exchanges from the beginning, which will affect your long-term profit.
The 4 most established bet exchanges are;
Betfair (see
Betfair Alternatives
)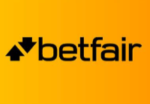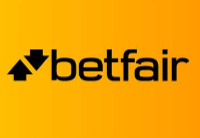 Smarkets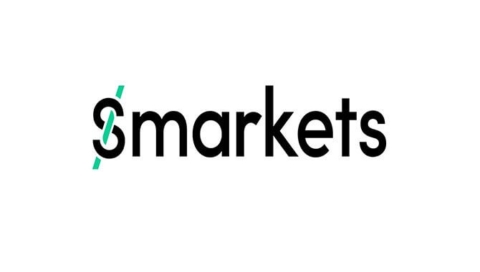 BetDaq (Warning)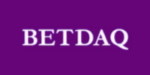 We discussed more detail about betting exchange in
this guide
. Besides, 
we constantly update all top 4 betting exchanges' latest sign-up offers & how to extract cash risk-free from each offer in this list
.
Betfair Alternatives
Just in case you can't legally or physically access any of the above betting exchanges in your country, this guide will help you open an account with Betfair Alternatives. 
When Should We Use Matched Betting For Multiple Bet / Accumulator (ACCA)?
Broadly speaking, you can use this technique on 2 occasions;
Qualifying Bets to extract Welcome Offer.A few bookmakers require multiple bet WR (Wager Requirements) before you can withdraw the bonus & winnings:
Various Multiple Bet Related Reload Offers such as Accumulator (ACCA) Insurance.  This is the one described at the beginning and something getting increasingly popular promotion among bookmakers. Because ACCA is a cash cow for bookmakers;
In this guide, I will explain the basic logic & process of Multiple Bet Matched betting. I focus on 1. Qualifying Bet case, which usually creates a small loss.
The real benefit comes from a Bonus Offer like ACCA Insurance.  I will explain it in full in the separate document of How To Lock-In Profit From ACCA Insurance & Multiples Offers.
Prerequisite & Basic Process To Make Matched Betting Multiples Risk-Free
There are a few essential conditions you need to make it No-Risk as follows;
If you choose a treble like the above example, you must choose 3 teams that play at DIFFERENT times as I did on 3 different days. Then it will become Risk-Free.
The above different time selection allows you to correctly lay them off sequentially. Never ever lay off teams that are playing at the same time. And if you do you will have a risk to create a big lay loss. Because you have to bear full lay liability in exchange for all the winning games in a bookmaker. However, you can't get accumulator winnings from the bookmaker when you have any losing game in the bookmaker. So, Once you Select the Teams Playing AT THE SAME TIME, Your Multiple Bet / ACCA Becomes NOT RISK-FREE.
At the time when your back bet loses, means when your lay bet wins with the exchange, you have finished with no more bets to place. Remember, Once your bookmaker bet loses, Accumulator Finishes and You Should NOT PLACE ANY FURTHER LAY.
Having said that, if your 1st back bet wins with the bookmaker then you need to place the second lay bet with the exchange before the match starts.
You keep repeating this process until the multiple bet completes as long as your bets keep winning with the bookmaker.
Let me repeat, if any of the bets win in the exchange then it's over. The multiple bet has lost with the bookmaker and won in the exchange. If the bets win with the bookmaker then you need to place the lay bet on the next game.
There Is An Exception – Lay All at Start
As you imagine, we always have an exception. There is a method called Lay All At Start. As the name suggests, you lay off all the legs all at once at the starting point.
Under this method, you don't need to choose the matches at different times but chose duplicated matches starting at the same time.
You will see it later though you can also check How To Guarantee Profit from William Hill Accumulator with Lay All Spreadsheet, where you see the step-by-step process with a real example of William Hill ACCA offer.
Besides, you can take a similar approach by using the Smarket feature, for details, see Smarkets Custom Lay Multiples – Easiest Way to Lay Acca.
How To Lay Off Multiple Bet / Accumulator Bet –  Specific Process
Standard Process
As usual, let me show you the process by using a real example. Since I already used the Premier League Opening Matches before, I will use the exact same selections here (I'll show you the better selection approach later) – BTW, I originally wrote this guide in 2016 thus the example being used here is old, but the basic principle & process perfectly applies now, means it works;
Our choices in this Treble are favourites of Hull vs Leicester on 13 Aug, Bournemouth vs Man Utdon 14 Aug, and Chelsea vs West Ham on 15 Aug '16. Firstly we need to make double-check our back odds. The 1st leg is as below. BTW, Paddy Power is doing MBS (Money Back Special Promotion) every Saturday & Sunday 1st Televised match – if your team loses in the 1st half, your lost fund will be refunded, so this can be insurance for your Trebles or actually bring good profit;

The odds are 2.00 (remember, we have to win in the Trebles so as a rule of thumb back the favourite), and now we have to check the lay odds for this match, Smarkets shows 2.06 as a Lay odds on Leicester;

Don't attempt to lay now, firstly you have to check all 3 matches' Back & Lay odds to calculate how much you need to lay & how much your profit/loss would be if this Treble is completed. Therefore continue to check the 2nd leg of Bournemouth vs Man Utdon 14 Aug, of which Paddy Power also offers MBS, which is pretty good;

SMarket's lay odds on Man U is 1.83;

The last leg is Chelsea vs West Ham on 15 Aug '16, and the Chelsea odds in Paddy Power (no MBS for this match) is 1.61;

Smarkets indicates Lay Odds on Chelsea is 1.68;

Now, you need a Multiple Bet Lay Spreadsheet (automatic bet calculator) to calculate the required Lay Stake and Profit / Loss. (see later for its details). The spreadsheet shows a £3.74 loss in any of the scenarios of 1st Leg loses or 2nd Leg Lose or the Last Leg loss. However, don't forget this Treble includes 2 MBS chances which may give you a £25 full refund, then your potential profit will be £25 – £3.74 = £21.26

So, what you need to do is to carefully track each leg, only if your 1st leg wins with your bookmaker, start laying off the 2nd leg in Exchange. If the lay odds changes you need to update the calculation by filling in the latest lay odds. And only if you win the 2nd leg with your bookmaker, move to the last Lay in the same manner.
You can complete the full Treble by using the above process.
Better Approach
I used the above 3 Premier League match examples just for the smooth flow of the explanation. However, whenever you select the matches for multiple bets, you should stick to the basic principle of Matched Betting. That is selecting the match with the closest odds between Back & Lay, so see the below example which I use Paddy Power again;
Go Oddsmatcher and select Paddy Power with Filtering odds 1 – 3 (you need to select short odds which I explain why later);

The above shows the top 3 closest odds which are Hlcin vs Frydel Mystek 1.62 vs 1.59 (Betfair) on 10 Aug, Metz vs Lille 1.73 vs 1.71 (Smarkets) on 13 Aug, and Sevilla vs Barcelona 2.88 vs 2.86 (Smarkets). I input these numbers in the multiple bet lay spreadsheet as below;

This case shows £0.67 Profit in any of the cases of 1st Leg finishes, or 2nd Leg finishes or complete full Trebles.
Wrap Up
List of key points
I can't emphasize this point more, Chose the Matches at Different Times.
Don't lay off the next match before you confirm the current leg's win at the bookmaker.
So, in order to meet the above points, you should never select the games that overlap, thus you lay the legs sequentially.
Select the matches based on the matched betting theory, which is to choose the events with the closest back & lay odds.
To stick to this theory, selecting the bookmaker that provides you with decent (competitive) odds is a wise starting point.
Also, select the matches of short odds which reduce your lay stake liability. This is critically important since the lay amount increases exponentially in laying accumulators. Matched betting newbies tend to struggle with cash flow constraints in exchange. Don't worry, there are solutions, take a look at How To Minimize Exchange Lay Betting Commission & Liability For Matched Betting.
GEM Lay Accumulator Free Spreadsheet 
Basic Mode – Lay Sequentially
Lock-In Profit Mode – Lay Against Refund
Simultaneous Mode – Lay All At Start (This is the one I briefly explained as an exception )
You can download all the 3 mode spreadsheets. And follow the step-by-step tutorials for each spreadsheet to guarantee profit risk-free. Go to ACCA Insurance Lock-In Profit Spreadsheet Tutorial.
(This information is "Member Only". Thus please register by just filling in your name & email. That's all, to get a Password to access the document. You can use the password for all the other Member-Only pages. All of spreadsheets & tutorials are very valuable tools & instructions.)
Manual Calculation
We also instruct you on how to calculate the ACCA Sequential Lay manually by using the real example of the Double Enhanced Price offer without the spreadsheet;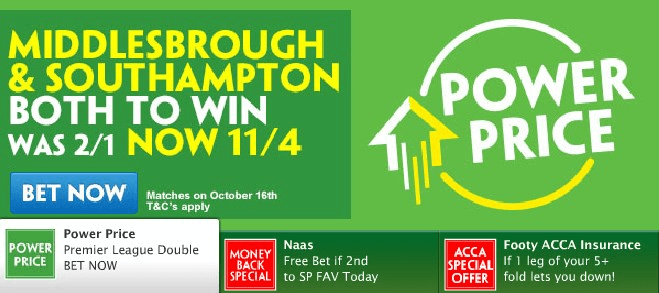 See the document How To Lock-In Footy Accumulator Profits with Customized Calculator – Enhanced Multiples / Footy Accumulator – No Exchange Market section. It will also help you understand how the mathematical logic behind this sequential lay works.
Paid Software
On the other hand, if you're seeking premium matched betting service including sophisticated ACCA software, the below 3 are the current best choices;
Appendix – Potential Earnings From Accumulator Bet Insurance
Our Principle
Lastly, allow me to talk a bit about our principle. We don't gamble. We do
Advantage Plays
based on mathematical edge to beat the bookies, casinos & bingo. When it comes to Sports Betting & Horse Racing, we use
Matched Betting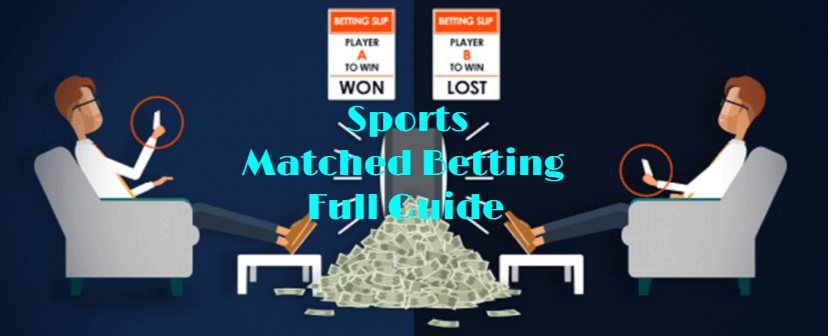 / 
Sports Arbitrage
/
Value Bets On Proven Systems & Tipsters
to lock in a profit or consistently earn extra income for the long term.
It is effectively our way to promote Responsible Gambling under the regulation, and we strongly support GamCare & BeGambleAware being explained in about us. 
We would like our readers to exploit such reliable money-making opportunities as many as possible. We employ many customized tactics to get maximum return from every bookmaker's promotion.
That's the reason why we have shared the specific technique to lay multiple bets & accumulators based on the matched betting concept in this guide.
BTW, many people believe matched betting is only for UK & Ireland. Wrong!! By using this approach, everybody in the world including US citizens can make decent profits from matched betting techniques, just FYI.
Incidentally, if you happen to be a sharp casino & game bonus hunter, strongly suggest taking a look at the List of 52 Best Bitcoin Casino Bonuses and for those who appreciate the highest privacy, go to the List of Best Anonymous Bitcoin Casinos & Bonuses, just FYI.
Acca Insurance List
All the big UK / Ireland Bookmakers including Paddy Power, Betfred, Bet Victor, Sporting Bet, Betstar, etc. offer you more or less the same ACCA Insurance.
For the ongoing Accumulator Bet Insurance, see List Of The Best ACCA Insurance Offers By Key Bookmakers. Actually, you can take all their ACCA Insurance Offer then you will calculate how much you get guaranteed profit, which must be a decent extra income.
Back A Winner Acca Offer
Incidentally, Acca Insurance is the insurance for losing bets. On the other hand, you can also find many Acca offers for winning bets, which are Enhanced Odds, Price Boost, or Bonus.
I include a few of these offers in the above Acca Insurance List, which will increase your earning potential. You can lock in profits from these offers as well. Please take a look at 3 Methods Of Laying Enhanced Accumulators & Acca Bonus To Lock-In in Profit.
Additional Benefit – Prevent Account Restriction
Another benefit of Accumulator Bet is that Bookmakers like the players who place ACCA Bets. Because it's their cash cow, Why? Because the ACCA enables multiplying each match's over-round (it's a bookmaker's margin), so more the legs, the more profits for the bookie.
So, a regular Accumulator bet will help you avoid being gubbed – famous nasty bookmakers' account restriction. BTW, if you keep exploiting too much value from the bookmakers, you may most likely be gubbed.
Actually, it's just a matter of time before most of the soft bookies limit your account if you do matched betting without any precautionary actions. So, we have prepared the following 2 guides – One is Before Restriction, The Other One is After Restriction;
We believe the above 2 guides will help you keep exploiting unfair bookies, means will enable you to make money on the side reliably for the long term.  
Hope this guide will help you obtain Extra Income On The Side Successfully and suggest you move on to How To Lock-In Footy Accumulator Profits with Customized Calculator
If you have any inquiries or need any help from us, please contact us anytime (don't worry, we will not charge you any fee, everything is free here).
Good Luck!!
Joshua Walker (bio) 
Editor – Global Extra Money (GEM)