Paddy Power Acca Insurance
Paddy Power Acca Insurance is a money-back when your accumulators are let down by just a single selection. 
We share how you can turn Paddy Power ACCA Insurance & other tasty offers into risk-free sports betting with simple hedging techniques!!
Paddy Power, the Largest Irish Bookmaker is Famous for Generous Promotion Offers. In Football Season, You Are Able To Generate thousands of €/£ Not Only from Paddy Power ACCA Insurance but Also From Many Others Offers consistently & reliably. We Quickly Share How To Do It.
Paddy Power ACCA Insurance Risk-Free Process 
How Paddy Power Acca Insurance Works 
Paddy Power ACCA Insurance says;
FREE BET IF ONE LEG OF YOUR 4+ FOLD ACCA OR SAME GAME MULTI LETS YOU DOWN

Firstly, if you're not familiar with ACCA (Accumulator) or Multiple bets and how to make Matched Betting for these types of betting, go to How To Lay & Make Matched Betting Multiples / ACCA for Newbies, where you can see the step-by-step instruction by using the Paddy Power Accumulator case as an example.
Lock-In Profit from Paddy Power ACCA Insurance with Free Spreadsheet
When it comes to the specific process on how to get Guaranteed Profit from ACCA Insurance, check How To Lock-In Footy Accumulator Profits with Customized Calculator (this guide is a protected page, so just fill in your name & e-mail address to instantly obtain a password which can be used for all the member-only pages).
Customized Spread Sheets
We separately prepare the Tutorial for the Lock-In Profit Calculators – we have 3 modes of Spread sheets;
Basic Mode – Lay Sequentially
Lock-In Profit Mode – Lay Refund
Simultaneous Mode – Lay All
You can download all the 3 mode spreadsheets and follow the step-by-step tutorials for each spreadsheet to guarantee profit risk-free, go to ACCA Insurance Spreadsheet Lock-In Profit Tutorial (you can use the same password you obtained in the above report for this document as well); 

Predicted Earnings
Regarding earnings, Profit Maximiser, one of the most popular matched betting services, shows that 1 out of 3 ACCA Insurance attempts hits the refund. It is based on the input from its forum consisting of 7,000+ members.
For further details of this particular probability, you can check the Lay All Accumulator Guide, where I verified the % using the William Hill ACCA Insurance real statistic example. 
We used €/£25 refund case in this guide and assumed people incur €/£3.33 qualifying loss per attempt. Therefore under the Paddy Power Accumulator case of €/£10 refund, we may assume around €/£1.33 loss per attempt. Then people can earn €/£6.01  (€/£10 refund – €/£1.33 loss x 3) every 3 times attempts. Since it's an everyday offer, assuming you do 300 days/year, your profits will be €/£6.01 x (300 / 3) = €/£601
Additional Benefit of Paddy Power ACCA Insurance
The participating ACCA offer gives you another benefit. It may help you prevent gubbing (restricting your account which is the biggest issue for matched bettors).  Because the same as Casino, Accumulator Bet is usually the bookies' cash cow and all the bookies love the customers who do regular accumulator.
Since Paddy Power can change their T&C of Acca Insurance, suggest you regularly check the List Of The Best ACCA Insurance Offers, where you can see around 20 bookies' latest offers.
Paddy Power Other Offer
Sportsbook Sign-Up Bonus Cash Extraction
For those who have not had Paddy's account, let me quickly talk about 1st Guaranteed Profit.
Paddy Power's current sign-up offer is £10 Risk-Free First Bet, Money-Back In Cash If It Loses;

(suggest don't try to sign-up directly, instead, firstly check if any of the Cashback Site applies to Paddy Power, which enables you to get cashback on top of Paddy Power's this sign-up bonus).
We use Matched Betting method to extract cash from Welcome Bonus Risk-Free. If you're not familiar with it, suggest taking a look at Matched Betting For Dummies. But, very briefly, how we extract cash from the "£10 Risk-Free First Bet, Money Back If It Loses" is;
2 transactions of Back (bet on win) £10 on Team or Player A at Paddy Power & Lay (bet on NOT win) appropriate £ (stake can be calculated by free software) on the same Team or Player A at Betting Exchange like Smarkets so that you cover all outcomes.
The key point is the Lay Stake Amount. In standard matched betting we determine the amount that will cancel out your losing & winning each other. So, regardless of the outcome, you will be roughly at break-even.
Why is break-even OK? Because usually we receive a free bet after this 1st bet, and if we repeat the same process, your free bet value at the bookmaker will be your profit.
However, since this offer is Risk-Free, you will get a refund only when you lose. Thus, we use a specific technique called Under Lay, which will enable you to get profit no matter your back bet at Paddy Power wins or lose. You may be able to extract around £7-9 pure profit from this offer. For step-by-step instructions, please see How To Lock-In Profits from Risk-Free Bet.
I said the break-even in the standard-matched betting. However, in real practice, the 2 bets do not perfectly cancel out due to the odds difference & exchange commission. Then, we normally incur small losses. It also applies to the underlay method.  Therefore, the success factor is how to minimize such loss by selecting the player/team whose odds gap (between Paddy Power & Smarkets) is the narrowest.
Caution: since Paddy Power and Betfair (you may want to use Betfair Alternatives) have been merged, don't use Betfair to lay off Paddy Power's promotion, otherwise, your Paddy Power account will be quickly gubbed, which means restricted. 
BTW, many people imagine matched betting is for only UK & Ireland, wrong, by
using this approach
 everybody in the world including US citizens can make decent profits from this risk-free betting technique.
Betting Exchange
As you see in the above process, betting exchange is essential for matched betting. There are 4 established betting exchanges as below; 
Betfair (see
Betfair Alternatives
))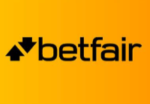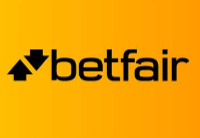 Smarkets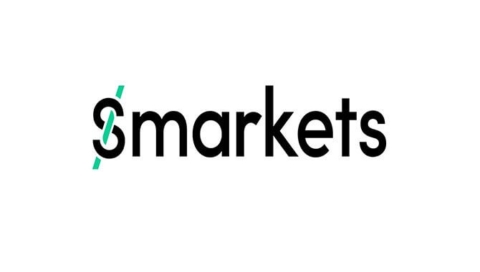 BetDaq (Warning)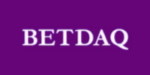 And, in case you are not familiar with the betting exchanges, the below 2 documents will be of good help;
The above sign-up offers guide shows all the top 4 betting exchange's latest sign-up offers & how to extract cash risk-free from each offer including Betfair's £100 Free Bet, which is supposed to be one of the best offers in the industry, just FYI.
For those who can't access the 4 key betting exchanges, don't worry, you can use bet brokers, but you need to take a cautious approach given their small business operation. The following 2 documents will help you select the right one(s);
BTW, I prepared a step-by-step guide for your quick start. You can effortlessly extract cash from its sign-up bonus of £10 Risk-Free Bet. Actually, this is one of the easiest offers to lock in a profit in the industry. Please click "+" mark to open the instruction;
In case you can't access any betting exchanges in your country, then don't worry use this method, which enables you to access Betfair market.
Some other Paddy Power offers are;
Paddy's Reward Club
You will get a free £10 bet every week, when you place 5x bets of £10+ across any sport, Monday – Sunday. It's a Risk-Free Profit Lock-In via a standard matched betting method.
Suggest you also take a look at Free Bet Clubs – How To Guarantee Profits where you will find all key bookmakers' weekly free bet club lists.
Horse Racing Money Back 
Horse Racing Refund – Paddy Power regularly run horse racing refund such as Money Back When 2nd, 3rd, & 4th;
Suggest going through Money Back 2nd (& 3rd) Lock In Calculator where you can access a free spreadsheet that will automatically calculate how much stake you should place both back & lay to guarantee profits. 
BYW, for this type of offer, suggests you go through 10 Horse Racing Refund Offers – Value-Based Best Selection & Tactics To Win, where you will get a good insight on which offer is worth pursuing & which one is not based on value.
Paddy Power Offers – Wrap Up
Advantage Play
Lastly, allow us to share a bit about our betting principle. We don't gamble but do Advantage Plays based on mathematical edge to beat the bookies. When it comes to Sports Betting, as we have explained, we use Matched Betting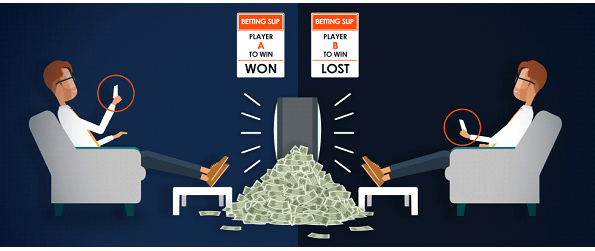 to extract profits from various opportunities provided by the bookmakers. We employ many customized tactics to get the maximum return from each offer. Conquering Paddy Power ACCA Insurance is One of Them.
Allow me to emphasize that in matched betting, slow odds adjustment enhance your profit, and Paddy Power is probably one of the Slowest Odds Adjusting Bookmaker.
Therefore, Paddy Power is an essential bookie for matched betters. 
Precautionary Action toward Gubbing
However, if you keep exploiting too much value from Paddy Power, you may most likely be gubbed, which means your betting account will be restricted. Actually, it's just a matter of time before most of the soft bookies limit your account if you do matched betting without any precautionary actions.
So, we have prepared the following 2 guides – One is Before Restriction, The Other One is After Restriction;
We believe the above 2 guides will help you keep exploiting unfair bookies, means will enable you to make money on the side reliably for the long term.
Premium Service
In case you're seeking premium matched betting service including sophisticated ACCA software, the below 3 are the current best choices;
If you have any inquiries or need any help from us, please contact us anytime (don't worry, we will not charge you any fee, everything is free here).
Good Luck!!
Joshua Walker (bio) 
Editor – Global Extra Money (GEM)