Paddy Power ACCA Insurance Will Make €/£1,000 Risk-Free Profit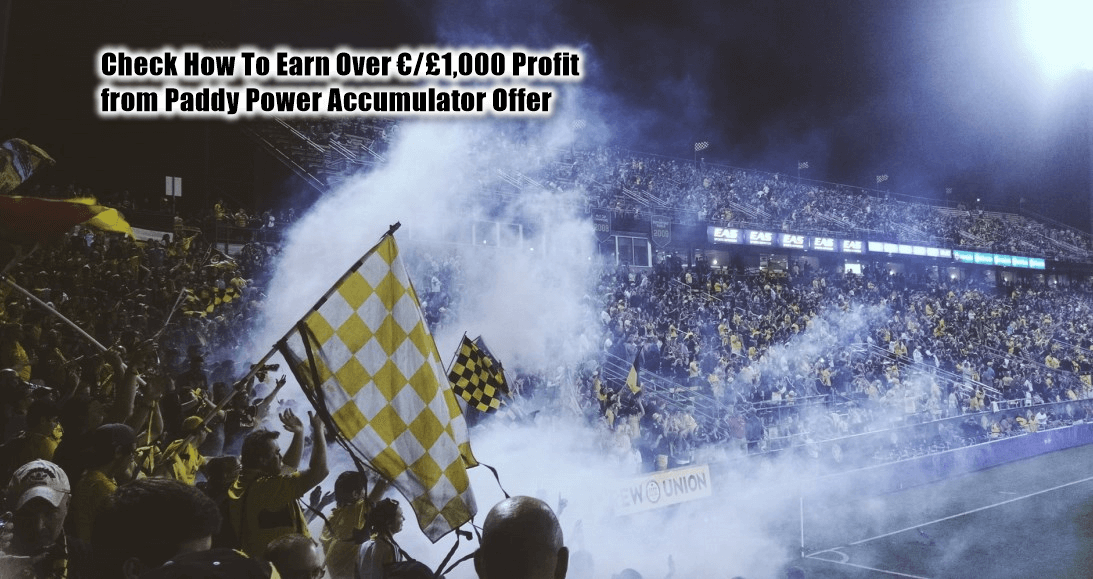 Estimated Reading Time: 14 minutes
Paddy Power ACCA Insurance Alone will Enable You To Earn Over €/£1,000 During Football Season!!
Paddy Power, the Largest Irish Bookmaker is Famous for Generous Promotion Offers. In Football Season, You Are Able To Generate thousands of €/£ Not Only from Paddy Power ACCA Insurance but Also From Many Others Offers Risk-Free. We Quickly Share How To Do It.
---
Firstly, we don't gamble but do
Advantage Plays
 based on mathematical edge to beat the bookies. When it comes to the Sports Betting, we use 
Matched Betting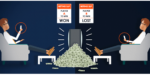 to extract profits from various opportunities provided by the bookmakers. We employ many customized tactics to get maximum return from each offer. Conquering Paddy Power ACCA Insurance is One of Them.
Allow me to emphasize that in matched betting, slow odds adjustment enhance your profit, and Paddy Power is probably one of the Slowest Odds Adjusting Bookmaker.
Risk Free Money Starts Here Before Paddy Power ACCA Insurance
Sportsbook Sign-Up Bonus Extraction
Before talking about Paddy Power ACCA Insurance, for those who have not had the Paddy's account, let me quickly talk about 1st Guaranteed Profit. Paddy Power's current sign-up offer is £20 Risk Free First Bet, Money Back In Cash If It Loses;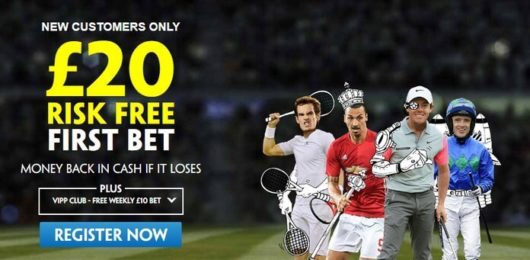 After you open the account you can apply for a Cash Card Free by just 1 click. See more details in "Other Benefits from Paddy Power" at the bottom of this document.
As said at the beginning, we use Matched Betting method to extract cash from Welcome Bonus Risk-Free. If you're not familiar with it, suggest take a look at Matched Betting For Dummies – 9 Essential Things You Should Know Before Staking Any Real Money;
But, very briefly, how we extract cash from the "£20 Risk Free First Bet, Money Back If It Loses" is;
2 transactions of Back (bet on win) £20 on Team or Player A at Paddy Power & Lay (bet on NOT win) appropriate £ (stake can be calculated by free software) on the same Team or Player A at Betting Exchange like SMarkets so that you cover all outcomes.
Key point is the Lay Stake Amount. In the standard matched betting we determine the amount that will cancel out your losing & winning each other. So, regardless of the outcome, you will be roughly in break-even.
Why is break even OK? Because usually we receive free bet after this 1st bet, and if we repeat the same process, your free bet value at bookmaker will be your profit.
However, since this offer is Risk-Free, you will get refund only when you lose. Thus, we use the specific technique called Under Lay, which will enable you to get profit no matter your back bet at Paddy Power wins or lose. You may be able to extract around £17 pure profit from this offer. For the step by step instruction, please see How To Lock-In Profits from Risk Free Bet Sign Up Offer By Matched Betting.
I said the break-even in the standard matched betting. However, in the real practice the 2 bets do not perfectly cancel out due to the odds difference & exchange commission. Then, we normally incur small loss. It also applies to the under lay method.  Therefore, success factor is how to minimize such loss by selecting the player / team whose odds gap (between Paddy Power & SMarkets) is the narrowest.
Betting Exchange
As you see in the above process, betting exchange is essential for matched betting. Therefore, it's critical to adopt the right approach toward the betting exchanges from the beginning, which will affect your long-term profit. Suggest you take a look at Bet Exchange – How To Sign-Up & Lock-In Profit Wisely With Best Offers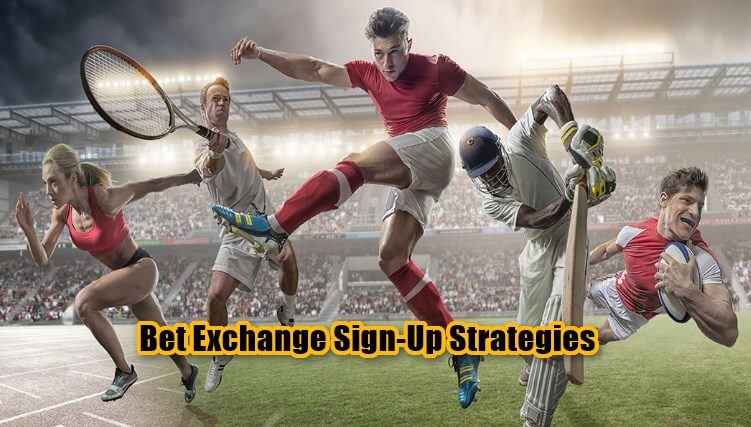 , where you find the Smart Tactics on How To Use Which Bet Exchange in Which Occasion with spoon-fed like instructions.
We recommend SMarkets as a Core Betting Exchange for matched betting. Not Betfair, Why? Also show how important Matchbook is. Please go to the above document that explains the full rationale & comprehensive strategies to make the best use of all 4 key betting exchanges.
Anyhow, for those who have not opened SMarkets or not even a single bet exchange account, I prepared a step-by-step guide for your quick start. You can effortlessly extract cash from its sign-up bonus of £10 Risk-Free Bet. Actually, this is one of the easiest offers to lock-in profit in the industry. Please click "+" mark to open the instruction;
What's Paddy Power ACCA Insurance Offer?
Paddy Power started ACCA Insurance 2017/18 on 4 Aug '17, which lasts up to 31 May '18.

Firstly, if you're not familiar with ACCA (Accumulator) or Multiple bets and how to make Matched Betting for these types of betting, go How To Lay & Make Matched Betting Multiples / ACCA for Newbies;
, where you can see the step-by-step instruction by using the Paddy Power Accumulator case as an example.
Key Points Extracted from Paddy Power ACCA Insurance
If one leg of your 5+ fold Win-Draw-Win ACCA on UK and top European leagues, and Senior International matches lets you down, we'll give you your money back as a free bet on football
Applies to 5+ fold Win-Draw-Win multiples on English Premier League, Championship, League 1 & 2, FA Cup, EFL Cup, EFL Trophy, Spanish La Liga, German Bundesliga, Italian Serie A, French Ligue 1, Scottish Premiership, Scottish Championship, Scottish league 1 & 2, Scottish Cup, Scottish League Cup, Champions League, Europa League and Senior International matches (exclusive to international friendlies and World Cup Qualifiers, does not apply to U18, U19 or U21 matches)
Applies to matches played from 4th August 2017 – 31st May 2018.
Also to straight pre-match win-draw-win accums (90 mins only), with 5 or more selections, on the full time result on above competitions only.
Minimum odds per leg of 1/5
Max free bet EUR/GBP50 per customer. Free bet stake not included in winnings.
So, there are no limits on number of ACCA. You can apply as many as you want, and you will get up to €/£50 refund if 4 teams win but only 1 team loses out of 5 multiple bets.  Ensure you carefully read Full T&C before you start.
Expected Earnings & Lock-In Profit from Paddy Power ACCA Insurance
When it comes to the specific process on how to get Guaranteed Profit from ACCA Insurance, check How To Lock-In Footy Accumulator Profits with Customized Calculator;
(the above info is protected page, so just fill-in your name & e-mail address to instantly obtain password which can be used for all the member only pages).
Customized Spread Sheets
We separately prepare the Tutorial for the Lock-In Profit Calculators – we have 3 modes of Spread sheets of;
Basic Mode – Lay Sequentially
Lock-In Profit Mode – Lay Refund
Simultaneous Mode – Lay All
You can download all the 3 mode spreadsheets and follow the step-by-step tutorials for each spreadsheet to guarantee profit with risk free, go ACCA Insurance Spreadsheet Lock-In Profit Tutorial (you can use the same password you obtained in the above report for this document as well); 
Predicted Earnings
Regarding the earnings, Profit Maximiser, one of the most popular matched betting services, shows that 1 out of 3 ACCA Insurance attempts hits the refund. It is based on the input from its forum consisting 7,000+ members. For this particular probability, you may want to see How To Guarantee Profit from William Hill Accumulator with Lay All Spreadsheet;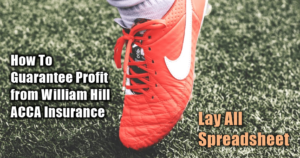 , where I verified the % using the William Hill ACCA Insurance real statistic example.
We used €/£25 refund case in the document of How To Lock-In Footy Accumulator Profits with Customized Calculator and assumed people incurs €/£3.33 qualifying loss per attempt. Therefore under Paddy Power Accumulator case of €/£50 refund, we may assume around €/£6.66 loss per attempt. Then people can earn €/£30.02  (€/£50 refund – €/£6.66 loss x 3) every 3 times attempt.
Additional Benefit of Paddy Power ACCA Insurance
The participating ACCA offer gives you another benefit. It may help you prevent from gubbing (restrict your account that is the biggest issue for matched bettor).  Because the same as Casino, Accumulator Bet is usually bookies' cash cow and all the bookies love the customers who do regular accumulator. However, always be modest and any excessive attempts will invite unnecessary bookies' attention. Therefore 2-3 Attempts Per Week could be the appropriate frequency.
So you do 10 times / month, your earnings could be €/£100 every month. Since Paddy Power does this promotion for all through the football season, you may earn €/£1,000 during 10 months. So don't overlook Paddy Power ACCA Insurance offer;

Big Potential
Remember, ACCA insurance offer has been getting very popular and many other bookmakers do similar offers regularly / continuously. I summarized around 30 bookies' offers in 2017-18 List Of The Best ACCA Insurance Offers By Key Bookmakers;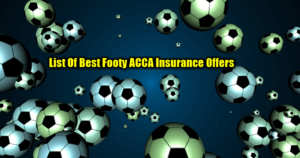 Back A Winner Acca Offer
Acca Insurance is the insurance for losing bet. On the other hand, you can also find many Acca offers for winning bet, which are Enhanced Odds, Price Boost or Bonus etc. I include a few of these offers in the above list. You can lock-in profit from these offers, please take a look at 3 Methods Of Laying Enhanced Accumulators & Acca Bonus To Lock-In Profit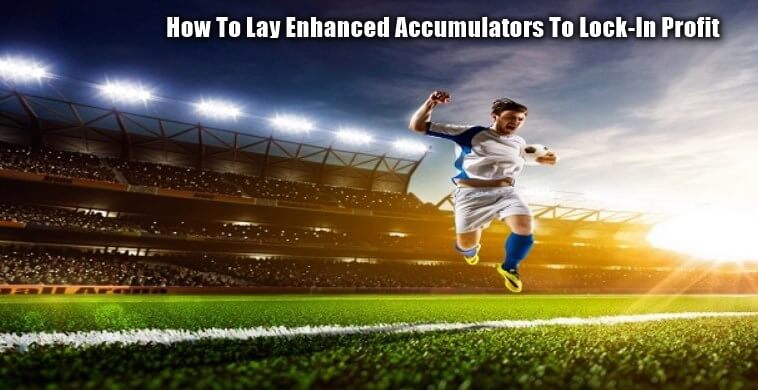 If you take most of them, the potential earnings will be huge. You may want to read How To Make Living Sports Betting: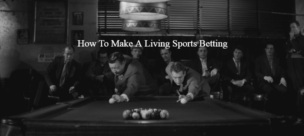 Besides, there is an example of making the matched betting full-time, check Profit Accumulator Full Review 20,000 Members' Secret Success;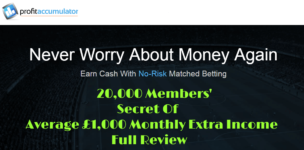 Other Benefits From Paddy Power
Lastly, let me briefly talk about a few other Paddy's benefits. In addition to Paddy Power Accumulator Insurance, 
Reward Club – You will get a free £10 bet every week, when you place 5x bets of £10+ across any sport, Monday – Sunday. It's a Risk-Free Profit Lock-In via standard matched betting method.

Cash Card – With the card, you can withdraw cash via ATM from your Paddy's account Balance. You can also Shop Online. Completely Free Of Charge, very handy;
Horse Racing Refund – Paddy Power regularly run horse racing refund such as Money Back When 2nd, 3rd, & 4th to SP Favorite. For this type of offers, suggest you go through 10 Horse Racing Refund Offers – Value Based Best Selection & Tactics To Win;, where you will get good insight on which offer is worth pursuing & which one is not based on value.
If you have any inquiry or need any help from us, please contact us anytime
(don't worry, we will not charge you any fee, everything is free here).
Good Luck!!
Joshua Walker
Publisher of GEM (Global Extra Money)
---