Accumulator (ACCA) Insurance Process with Early 1 Looser
When you have Early Loser in your Footy Accumulator Insurance, What do you Do? Just Hope You Win All The Rest? Well, Don't Count On Chance. I Show You How To Lock-In Profit Under Such a Scenario by using Coral Accumulator Real Example!!
Coral Acca Insurance Offer
Note
Firstly, please be noted that Coral has constantly changed its Acca offer condition. The new offer is No Longer Insurance but a 10% Price Boost.
As a general guideline of Acca price boost, you will not be profitable unless it has at least a 40-50% boost. Given the mere 10%, it's not worth pursuing from the matched betting perspective.
For a detailed rationale, please read 3 Methods Of Laying Enhanced Accumulators & Acca Bonus To Lock-In Profit.
However, Coral Old Acca Insurance is a typical Football Accumulator Insurance almost all bookmakers use. Therefore, what we explain in this document can perfectly be workable as a general technique for Acca Insurance.
What was the Coral old Accumulator Insurance? It's "Place any five-fold match result accumulator of £/€2 or more and if one of your selections lets your Acca down, we'll refund your stakes as a free bet up to €/£25."

Standard Approach
I constructed the 5 Fold Accumulator Bet by following the Insurance T&C. It consists of the below selections;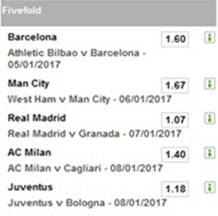 Then, I entered the information in the Lay Sequential Spreadsheet.
The sheet shows the ideal stake amount of each lay (as shown in the Blue arrow). It indicates that we lose £3.13 regardless of the outcome of this ACCA (as shown in the Red arrow).
But we receive a £25 Refund only if we lose just 1 match. This means we do Bet & Hope by laying each match sequentially to result in either loss of £3.13 or£16.87 profit.
£25 refund in the free bet is considered to be £20 in cash value, thus £20 – £3.13 loss = £16.87 Net Profit.

So, what happened to the 1st match of Athletic Bilbao vs Barcelona? The favourite Barcelona unexpectedly lost as shown by Coral Account;

How To Lock In Profit From Here?
The usual lay sequential method is to stop laying the subsequent matches by hoping you will win all the remaining 4 legs so that you will receive the refund.
Now, we show the alternative method to lock in profit at this stage. All that you need to do in the Spreadsheet are;
Updating the Lay Odds of all the subsequent matches
Activate the Bonus Section (located at the centre top) from "No" to "Yes" as below;
Then the spreadsheet automatically calculates as;

The last minute's huge money flow-in to Barcelona, the lay odds decreased to 1.51.
Therefore I played £23.81 rather than the original stake ideal of £22.31 suggested in the previous calculation. It contributed to decreasing the loss to £1.67 (as shown in red arrows).
I also entered the updated lay odds of Man City & Real Madrid (as shown in the Blue arrow in the centre).
As a result, we will be able to achieve around £3.27 profit regardless of the outcomes of the remaining match. Or £7.27 if you win all the remaining games & get the £25 refund (the refund cash value of £20 – £12.73 loss when all the remaining match wins).
All are shown in the Blue arrow at the right end Profit & Loss section. It is based on the Current Lay Odds & you follow the suggested lay stake amounts (as shown in the green arrow).
The lay odds change will affect your final profit which you need to update & track carefully.
Generally speaking, a strong favourite usually collects more money as the game gets closer, which means the odds tend to be lower. Don't get me wrong, it is not always happening but it is just a general tendency.
You are locking in a Profit of at least £3.27 rather than waiting & hope. All of these works are effectively less than 15 minutes in total.
You can make such ACCA Insurance well over 10 every month only with Coral Accumulator.
Not Bad Extra Income On The Side, Isn't It?
Please Change Your Mindset, Sports Betting is No Longer Gambling, Do Advantage Play to Lock-In Profit As Much As Possible!!
Specific Instruction On ACCA Insurance Lay Sequentially & Spreadsheet
For basic guidance, go to Football Accumulator Tips to Guarantee Profits (this guide is a protected page, so just fill in your name & e-mail address to instantly obtain a password that can be used for all the member-only pages).
Customized Spread Sheets
We separately prepare the Tutorial for all the Calculators – we have 3 modes of Spreadsheets;
Basic Mode – Lay Sequentially (this is the spreadsheet I used in the above William Hill example)
Lock-In Profit Mode – Lay Against Refund (in fact, this Mode set what I did in the above from the beginning)
Simultaneous Mode – Lay All At First
You can download all the 3 mode spreadsheets and follow the step-by-step tutorials for each spreadsheet to guarantee profit risk-free. Go to ACCA Insurance Lock-In Profit Spreadsheet Tutorial Special Report by GEM (you can use the same password you obtained in the above report for this document as well).
Allow Me To Repeat that Sports Betting is No Longer Gambling. Get Extra Income that will Cover All Your Daily Expenses, and Save For A rainy Day!!
Final Result
The below Spreadsheet shows the Actual Result;

The lay odds fluctuated and the final profit ended up at £5.43. How to calculate?
Since all the remaining matches were won, a £25 Refund was given in the form of a Free Bet. Since its cash value is considered as £20, the total cumulative loss comes from all the lays is £14.57 as shown by the pink arrow in the right end column, £20 – £14.57 = £5.43
It is equal to the result of losing the final leg shown just above £14.57. What would have been the result if we had not done the lock-in profit approach? You would have achieved £20 (Refund) – £1.67 (The loss incurred at the 1st leg loss) = £18.33
Yes, it is bigger, and if you prefer this Bet & Hope approach with either a £1.67 loss or £18.33 profit, it is still an advantage play and in the long-term, you'll be profitable considering its 11 effective odds (£18.33 / £1.67) means you're aiming at £18.33 profit with the risk of £1.67.
However, let me remind you that there are chances that 2nd loss can happen every time in the 2nd, 3rd, 4th, & final leg, and the lock-in profit method ensures £4.56 – £5.43 profit whenever such 2nd loss happens as shown in the Profit & Loss table in the right end.
It fully depends on the risk tolerance of each individual, the important point is We Are Not Doing Gambling, But Advantage Play Which Ensures Us Long-Term Profit!!
You may also want to read;
How To Lock-In Profit on Accumulator Bet Insurance – Already 2 + Winners Scenario;

How To Lock-In Profit on Bet Accumulator Insurance – 0 Loser Until The Last Leg Scenario;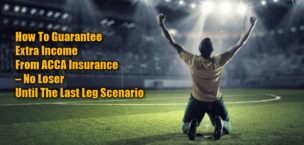 In this post, I'm showing the case where you have an Early Loser. Under this scenario, people usually just hope Acca will finish with ONLY that loser, but actually, you can lock in profit.
Advantage Gambling
Allow me to briefly share our principle. We Never Count On Chance But Make the Best Use of Mathematical Advantage Over Bookmakers Derived From Their ACCA Insurance Offers.
How? We Employ Matched Betting Technique, which is one of the Advantage Plays. We Have Many Customized Tools To Rake Cash Risk-Free or Lock-In Profit from ACCA Insurance Offers.
This guide is just a part of those. 
How Matched Betting Works
Since all our ACCA Insurance method is based on the matched betting concept, it's vital for you to clearly understand how it works.
For those who are completely new to matched betting, firstly suggest taking a look at Matched Betting For Dummies, where you will find every basic about matched betting.
Here, since we're talking about Coral Offer, let me briefly explain how it works by using Coral Welcome Bonus. In fact, you can lock in Profit at the time you open the account. Coral offers to new players "Bet £5 Get £20 (4 x £5) Free Bets"

What we do are;
2 transactions of Back (bet on win) £5 on Team or Player A at Coral & Lay (bet on NOT win) appropriate £ (stake can be calculated by free software) on the same Team or Player A at Betting Exchange like Betfair (you may want to use Betfair Alternatives) so that you cover all outcomes.
Regardless of the outcome, your losing & winning will cancel out each other. In real practice, usually, 2 bets are not perfectly offset due to the odds difference & exchange commission. Therefore you make a small loss called Qualifying Loss.

But now, you get £20 (£5 x 4) Free Bets. You repeat the exact same process but use the free bet for the back bet at Coral. Then, this time free bet value (minus qualifying loss) will become your net profit. You may be able to extract around £15-17 pure profit from this offer.

The success factor is how to minimize the qualifying loss by selecting the player whose odds gap (between Coral & Betfair) is the narrowest. You can use Free Odds Matcher to locate such opportunities. For the detailed step-by-step process, take a look at Free Matched Bet Starting Guide (2) – How To Sign-Up & Place Qualifying Bet.
Betting Exchange
As you see in the above process, the betting exchange is essential for matched betting.
Therefore, it's critical to adopt the right approach toward the betting exchanges from the beginning, which will affect your long-term profit.
There are 4 established betting exchanges as below;
Betfair (see
Betfair Alternatives
)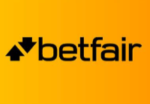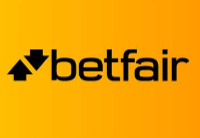 Smarkets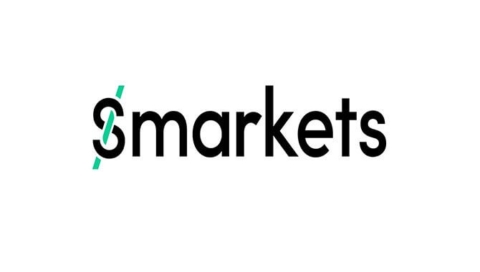 BetDaq (Warning)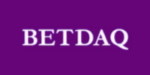 And, in case you are not familiar with the betting exchanges, the below 2 documents will be of good help;
For those who can't access the 4 key betting exchanges, don't worry, you can use bet brokers, but you need to take a cautious approach given their small business operation. The following 2 documents will help you select the right one(s);
Betfair Alternatives For People Who Can't Access Or Seek Better Options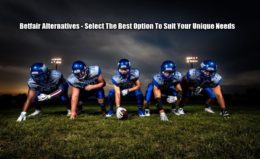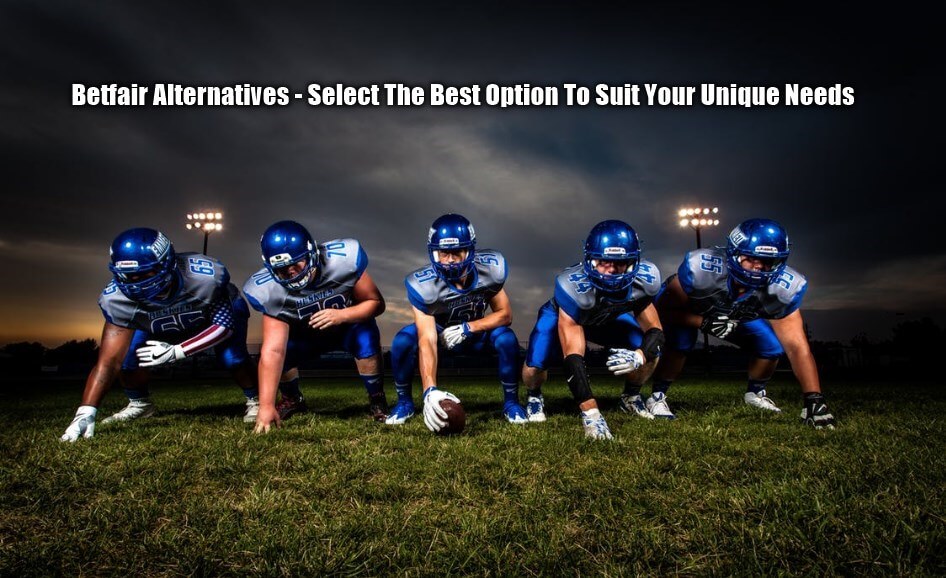 Honest Opinion About Bet Broker & How To Use Them Safely & Smartly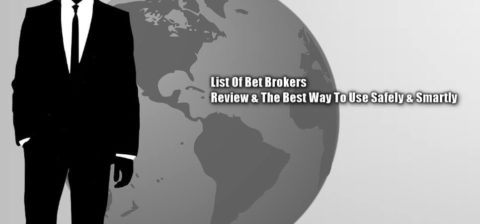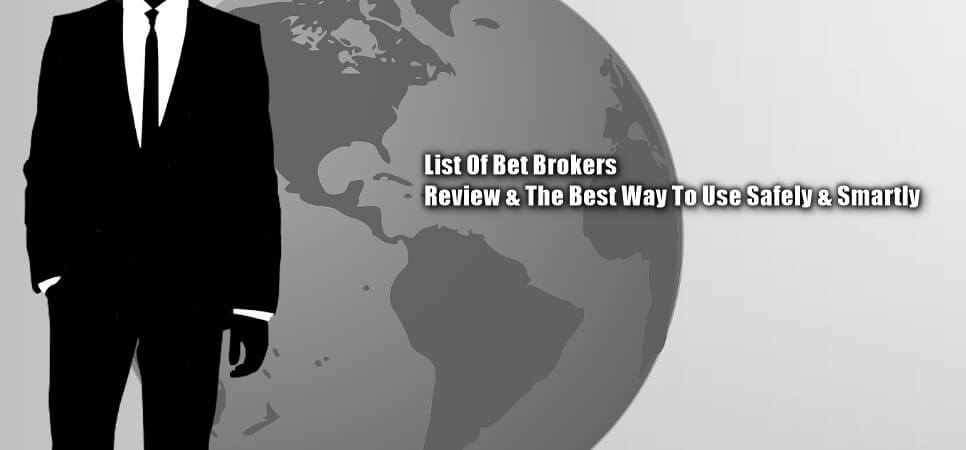 Smarkets Account Opening 
For those who have not opened Smarkets or not even a single bet exchange account, I prepared a step-by-step guide for your quick start.
You can effortlessly extract cash from its sign-up bonus of £10 Risk-Free Bet. Actually, this is one of the easiest offers to lock in a profit in the industry. Please click "+" mark to open the instruction;
£2,500 Risk-Free Opportunities
BTW, Matched Betting is all about making the best use of bookmakers' promotions, thus you need to open up bookies' accounts as many as possible. 
All online bookies are in a fiercely competitive situation thus advertise tasty offers to attract your sign-up. However, Don't sign-up directly, Click + To See Little Known Smart Method;
Good Luck On Your Extra Income Journey!!
Joshua Walker (bio)
Editor – Global Extra Money (GEM)