Latest List Of Offshore FX Brokers Accepting US Citizens & Reasons Why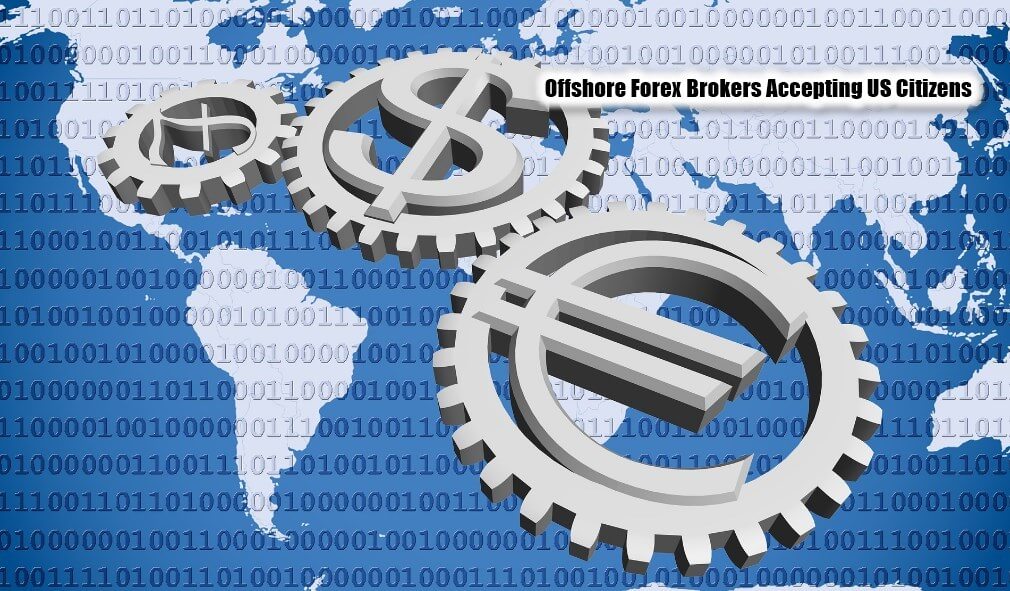 Estimated Reading Time:
7
minutes
Are You Americans Aware Of The Fact That Your FX Trading is Extremely Restricted? Time To Open Your Eyes & Escape the CFTC & NFA, Check The List Of Offshore FX Brokers For US Citizen!!
New Opportunities For US Citizens
Before going into the offshore FX brokers accepting US Citizens, allow me to quickly talk about our vision. We provide various guides & instructions enabling ordinary people to make extra money consistently based on the 2 underlying methods of
3 Passive Trading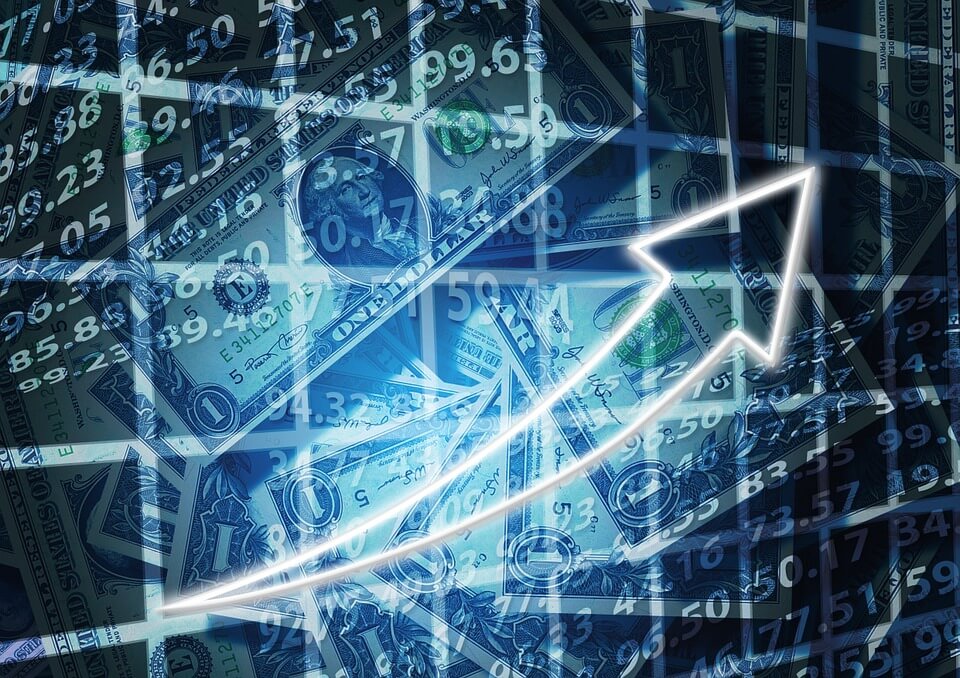 of
6 Advantage Plays
.  As our name GEM – Global Extra Money implies, we would like all our readers from all over the world to explore & exploit profit making opportunities. You have come here to search offshore brokers accepting us clients because you are already a Forex trader in the USA or interested in
FX trading
. But it doesn't mean you rule out any other means to earn real cash seriously, which must be your final objective. From this perspective, strongly suggest you take a look at
How To Make Money From Offshore Sports Betting With 3 Advantage Plays.
Although it says sports betting, we don't gamble but advantage plays that make the best use of mathematical edge to beat the bookies legitimately without risk. In this document, you will find the specific methods that enable people from almost all countries to exploit the lucrative offshore advantage gambling opportunities you have never considered. Very useful, worth your 10 minutes reading.
Flash News
For US Citizens, long-awaited sports betting legalization just started. On 14 May 2018, the Supreme Court struck down PASPA (Professional and Amateur Sports Protection Act in 1992) which opens the door to legalizing the estimated $150 billion in illegal wagers on professional and amateur sports that Americans make every year. It's time for you to seriously consider the reliable money making methods we share in the above document. Watch the below CBSN news;
Since you are looking for offshore FX brokers / offshore forex account to free from restricted US trading circumstances, you already have good open mind. Hope you use this opportunity to open your eyes to the new category as well.
Now, let's get down to the "Offshore Forex Brokers that Accept US Clients" business;
Why Do US Citizens Need Offshore Brokers? What are Constraints?
Forex brokers in the US are regulated by the National Futures Association (NFA) and the Commodities and Futures Trading Commission (CFTC). The regulatory framework set out by these two bodies is often found too strict for free trading, a few examples of rules US Forex Brokers must follow are;
Limited Leverage
The CFTC released the new trading rules regarding the use of leverage and margin by clients in 2010, setting out a leverage requirement of 1:50 for individual forex traders and 1:20 for options traders, while at least 1:100 is absolute global standard, means the US traders have limited power to earn in comparison to other players.
No Hedge & FIFO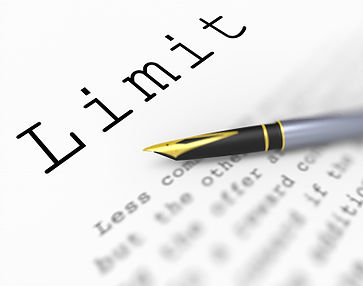 With the new NFA rules, US brokers no longer allow hedge and they need to implement FIFO (First In First Out). Hedging is simply coming up with a way to protect yourself against big loss namely a trader that is long a foreign currency pair, can protect oneself from downside risk; while the trader that is short a foreign currency pair, can protect against upside risk. However, the NFA's FIFO rule specifies that if you open more than one position on a currency pair, you must close the first before closing the second one, which is not-so-straightforward way of preventing hedging. This FIFO has never become common outside US.
OFAC Restrictions
The Office of Foreign Assets and Control (OFAC) has placed limitations on who US forex brokers can accept into their network. Nationals of countries on the OFAC blacklist are not permitted to open forex trading accounts with US forex brokers. Those from affected countries who already operated accounts with US forex brokers had their accounts shut down as a result. US forex brokers therefore have to operate within pretty stringent guidelines and so they tend to restrict their business to a certain class of traders.
No Longer Credit Card
The NFA announced in June '14 that its board has approved banning the use of credit cards for funding Forex accounts. The law is pending approval from the CFTC. However, as the NFA is assigned by the CFTC to supervise the futures and Forex industry, once a measure is formalized by the NFA, rarely does the CFTC make many amendments in rulings. The news follows a greater than year long enquiry into credit card deposits that began in January of 2013. At the time, the impending ban was viewed as possibly being a huge blow to US Forex firms, who depending on the firm are estimated to have between 3% to 35% of their deposits in the form of credit cards. Specifically brokers with smaller size deposits were expected to be especially affected by the ban.
BTW, Freedom in the World reported US as a Free Country as shown in the below map;
Are US citizens really free? As long as concerning Forex Broker regulations, US citizens are not like that free, so you have many reasons for Not Using US Forex Brokers but Using Brokers with Better Trading Conditions, More Freedom, and More Convenience which are available with Offshore Brokers. So, can US citizens trade forex overseas?
Why do Many Offshore Forex Brokers Decline US citizens to Open Account?
Unfortunately, a good number of regulated international Forex brokers operating offshore do not accept US residents to open account with them. There are strict regulations that limits doing business with US citizens originated by the US government. Below is the primary reason why almost all offshore international Forex brokers do not accept US citizens now.
Dodd-Frank Act
The Dodd-Frank Act is a federal statute which president Obama signed into law. It first became operational on July 21, 2010. The act brought forth new rules that are designed to regulate all financial markets including stocks, futures, options and Forex. Dodd-Frank Act requires that Forex brokerage company who wants to do business with US citizens must first be registered with both Commodity Futures Trading Commission (CFTC) and National Futures Association (NFA). Many international Forex brokers find this very difficult and costly operation with more reporting requirements as shown by HBR report. Many of them are still not registered with these two bodies. These are mostly legitimate and regulated offshore brokers. To avoid the paper mess, they stop accepting US citizen to open account with them. It is easier for them to decline the US citizens than incur the unforeseen expenses. So Dodd-Frank Act is the primary reason that has forced international offshore Forex brokers to decline US citizens. As a result US citizens desiring to trade in Forex are forced to open US Forex accounts, and trade with very low leverage (50:1) as said before so that you often have no choice but to deposit a lot of money in your account if you want to trade safely and get anywhere financially without getting a margin call that would normally wipe out a small deposit depending on the lot size of your choice. So in essence the Dodd-Frank Act indirectly, even if unintentionally, makes it harder for the poor in America to trade Forex, but it is not a problem for those who are already rich and have enough extra income they can afford to use in a US Forex account.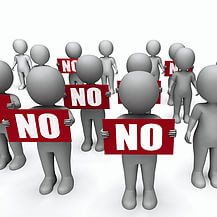 Reasons Why Some Offshore Brokers Can Still Accept US Citizens
Despite the regulation, for a US citizen, there are chances you can open an account with international brokers not registered by US regulatory bodies – NFA and CFTC. However, this is done under certain different conditions. Such offshore brokers are allowed to accept US clients only under their US based affiliate brokerage firms. Let me quote the discussion from the babypips.com forum as "The CFTC has U.S. forex brokers by the throat: by threatening their ability to do business in the U.S., the CFTC can interfere with the rights of those brokers to do business outside the U.S. and the CFTC has his tentacles deep inside many foreign governments, through a series of nasty, little agreements known as Memoranda of Understanding. These agreements have effectively extended U.S. regulation to cover U.S. residents doing business in countries which have signed the agreements.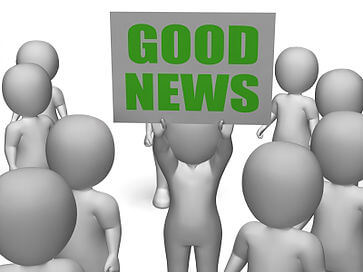 There are yet the countries where these agreements do not exist. And there are a few offshore brokers, in Memorandum countries, who have the courage to defy the over-reaching U.S. regulatory authorities, and welcome U.S. residents as clients, and to consider client relationships with them.  And under the current law, the CFTC has no authority over individual traders who trade through foreign brokers that are beyond the reach of U.S regulation. The U.S. government claims the authority, through the IRS, to require U.S. residents to report foreign accounts which people hold, bank accounts, brokerage accounts, etc, which has been automatically reported under FATCA (Foreign Account Tax Compliance Act) started in July '14. But, they cannot yet prevent US citizens from having those accounts."  From another perspective, the non-US Forex brokers who are affected by the Dodd-Frank act are those that are regulated in their own countries. Means, the brokers in the countries where Forex itself is not regulated such as Finland can accept US citizens without being bothered by Dodd-Frank act (remember the Act affects the brokerage but not you as an individual, as long as you report what is required to IRS, you are not subject to be punished).
The List Of Outside US Brokers Accepting US Residents
Having explained, fortunately, US strict regulations do not completely stop international brokers from accepting US citizens. There are certain offshore international Forex brokers that accept US citizens.
This data source is Babypip.com forum and I simplified the original information.
Notes
The list does include not only Regulated Brokers but also Non-Regulated Brokers which you may want to put low priority or make full due diligence.
Broker Type Abbreviation
1) ECN: Electronic Communication Network
2) STP: Straight Through Processing
3) NDD: Non Dealing Desk
4) DD: Dealing Desk
5) MM: Market Maker
1), 2) & 3) allow you to trade directly with market (means major banks etc) without middleman (the broker's dealing desk) while 4) & 5) is via (or controlled) by the middleman. Some brokers are hybrid such as DD/STP, means they have both system.
In short, you may want to select 1),2) & 3) rather than 4) & 5), for the detail rationale,
to FX Broker Three Hidden Agenda & Four Essential Criteria to Chose The Best- Part (1);
to FX Broker Three Hidden Agenda & Four Essential Criteria to Chose The Best – Part (2);
Anyhow, let's move on to the latest list. There are a few brokers I marked "Reportedly Trusted" which are in line with the original list and according to Babypip forum, the Trusted brokers are described as "the Trusted Broker designation was determined by a consensus of thread participants — primarily participants who trade live accounts with the broker being vetted. Each Trusted Broker was judged to be exemplary based on these criteria: (1) honesty and transparency in advertising their services, and in handling the funds and executing the trades of their clients; and (2) compliance with the laws and regulations of the country in which they are domiciled" (so, currently they are considered as the best forex bokers for US clients outside the US soil);
Europe
Finpro Trading (UK) Reportedly Trusted — ECN/STP broker, not regulated, PAMM available, Segregated customer fund, Zulu Trade platform available, Bitcoin accepted / Website / Bonus Offer
Turnkey Forex (UK) Reportedly Trusted — ECN/STP broker, not regulated, Zulu Trade platform available, Bitcoin accepted  / Website / Bonus Offer
LMFX (Macedonia) Reportedly Trusted — ECN/STP broker, not regulated / Website
Renesource Capital (Latvia)— ECN/STP broker, regulated by Latvia Financial and Capital Markets Commission (FCMC) / Website
Coinexx (Scotland, UK)— ECN broker, not regulated, PAMM & MAM available, Segregated customer fund,  Bitcoin & Other Crypt Currencies accepted / Website
Middle East / Persian Gulf
FXGlory (Dubai & UAE) — MM broker, not regulated, Bitcoin accepted / Website
Central America / Caribbean
FX Choice (Belize) Reportedly Trusted — NDD/STP broker, regulated by International Financial Services Commission  (IFSC) Belize, Bitcoin accepted / Website
Trader's Way (Dominica) Reportedly Trusted — DD/ECN broker, not regulated / Website / Bonus Offer
Evolve Markets Ltd (St. Vincent and the Grenadines) — STP, not regulated, all accounts denominated in bitcoin,No personal information (except valid email address) required to open live accounts, Negative balance protection on all accounts, Bitcoin accepted / Website
PaxForex (St. Vincent and the Grenadines) — MM broker, not regulated / Website
Real Trade (British Virgin Island) — MM broker, not regulated / Website
Pacific / Asia
LQDFX (The Marshall Islands) — ECN/STP broker, not regulated, Bitcoin accepted / Website
Capital City Markets (Vanuatu) — ECN /STP broker, regulated by Vanuatu Financial Services Commission (VFSC): Recently there have been deposit problems. Suggest conduct extra due diligence if you want to use this broker.Website
Regulation Inquiry
I picked Tallinex (St. Vincent and the Grenadines) & TradeWise FX (I quoted Tallinex's answer to check if they have common understandings) as examples and sent an inquiry about Regulation, then the answers I received are (Note; both of these brokers no longer accepts US Citizens, thus these info are already history, but just FYI);
Tallinex
Tallinex Limited is licensed to operate as an IBC under St Vincent and the Grenadines law. Spot Forex exchange transactions are not considered financial instruments by the St Vincent and the Grenadines Financial Services Authority (FSA) regardless of their purpose i.e. commercial or otherwise. This determination means that St Vincent and the Grenadines does not categorise spot Forex as a securities product and, therefore, the retail spot Forex business carried out by Tallinex Limited does not fall under securities regulation in St VIncent and Grenadines, and requires no additional licensing.
Tallinex E-Mail Response
TradeWise FX
You are right about how SVG considers brokers. We have stated that we are registered with them but not regulated.
TradeWise E-Mail Response
Just For Your Information.
As said, this list is based on the babypips.com info as of Sept 2018 and surely the list would be changeable, and most importantly, it's essential to make minimum Due Diligence before you open an account in any of the above brokers, especially for Not Regulated ones.
Dodd-Frank Act Repeal
Lastly, let me update the regulatory movement. Donald Trump & Republicans are eager to deregulate the financial sector.
What will be the affect on FX Industry & Brokers? Let me share the latest summary as follows;
What happens when US authorities repeal Dodd-Frank?
During his campaigns, then candidate Trump repeatedly called Dodd-Frank 'a disaster' to the American financial sector. He proposed to repeal Dodd-Frank either to limit its reach or to eliminate it. There already is a legislation being debated in the US Senate called the Financial Choice Act, but it is unlikely to pass as is. Nevertheless, Trump's transition team may still consider passing bits of the new law that may repeal Dodd-Frank, if only to a small degree.
These updates have perked brokers' ears, and many of them are considering a return to the US FX market. In fact, they may not even have to set up headquarters within the US, but may probably be allowed to sign up US clients once again. The specific date to repeal Dodd-Frank is not known, nor is the road going to be easy, but it may soon come to pass in which case the Forex industry may experience a major shift.
forex news now
Recent News
Financial Times: Wall Street welcomes Trump's shift on regulation
So, there are still a lot of uncertainties when it comes to the politics & regulation. We need to keep watching it carefully but don't count on it. If you're looking for certainties, don't forget to check the below 6 advantage plays.
If you have any inquiry or need any help from us, please contact us anytime
(don't worry, we will not charge you any fee, everything is free here).
Good Luck!!
Joshua Walker
BTW, Our GEM 6 Advantage Play are;

For Full Index of Our Guides, Go;
List Of Special Reports – All Information are Based On Our Intensive Research & Professional Analysis
---