FX Broker 3 Hidden Agenda & 4 Key Criteria To Chose The Best – Part (2)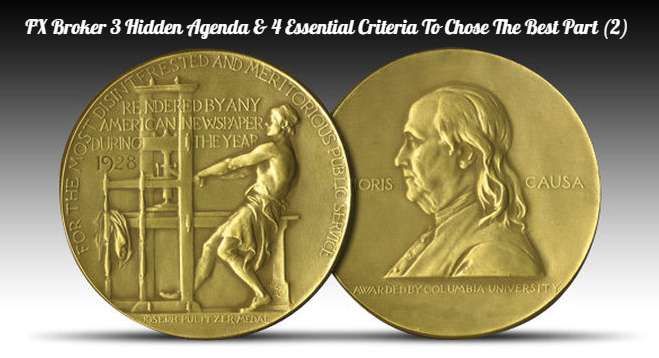 Estimated Reading Time:
11
minutes
Now, It's Time To Know Which Broker Is On Your Side.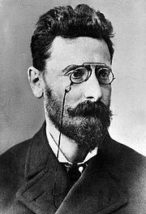 Joseph Pulitzer famous for Pulitzer Prize once said that "Publicity, publicity, publicity is the greatest moral factor and force in our public life". Joseph Pulitzer (The pronunciation of Pulitzer is "pull it sir".) was born in Hungary on 10 April 1847 emigrated to the US in 1864 to take part in the American Civil War. He was penniless, spoke very little English and knew no one. After the hard work from early morning until past midnight Pulitzer became one of the richest households in America by the time of his death in 1911. In his will he provided two million dollars for the establishment of a school of journalism at Columbia University in New York City. Also, by the terms of his will, the prizes bearing his name were established in 1915.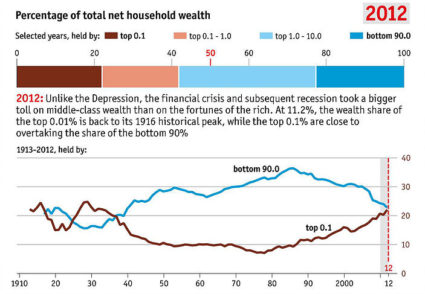 Pulitzer Prizes are awarded every year to honor achievements in journalism, literature, and music. Imagine, if all the riches don't get their children to inheritate all their wealth but make big donation like this, the distribution of the wealth in US could have been different from the current extreme uneven situation. Are you aware that the top 0.1% (consisting of 160,000 families worth $73m on average) hold 22% of America's wealth, just shy of the 1929 peak—and almost the same share as the bottom 90% of the population (source Economist), see the table below;
Well, can such extreme wealth concentration be happened in the normal capitalism environment? (this is another evidence we need extra income as explained in my previous article ; to Three Smart Ways To Create Extra Income Stream From Home & Why We Need Extra Money;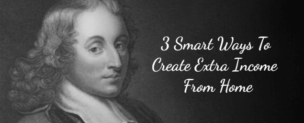 Anyhow, Joseph Pulitzer is the person who reshaped journalism and created the first journalism school like this. Joseph's wealth creations were made through the 2 publishings of the St. Louis Post-Dispatch and the New York World. The Dispatch and the World become huge successes due to their crusades against public and private corruption. The above famous quote represents his spirit as a jounalist, which emphasizes & demands transparency of everything.
This article is the Part (2) of Three Hidden Agenda & Four Essential Criteria For to Chose The Best – Part (1),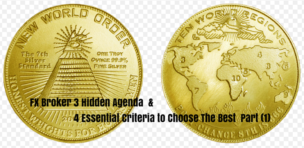 we talked about MM (Market Maker) who does not seem to be transparent as Pulitzer wants but has potential conflict of interest with you, therefore we concluded that you should avoid MM when you select FX broker.
In this Part (2), we discuss the type of transparent Forex Broker you should choose .
Let me emphasize again that no matter how you do Forex Trading (trade by yourself or ask someone to trade for you as a passive income), you need Forex Broker and Forex Broker keeps your money, therefore selecting the best FX Broker is paramountly important process in FX trading.
Four Essential Criteria To Choose Best FX Broker
Let's talk about the four criteria for top Forex Brokers;
1) Not MM but ECN or STP with DMA
Now, let's analyse the brokers based on with or without Dealing Desk.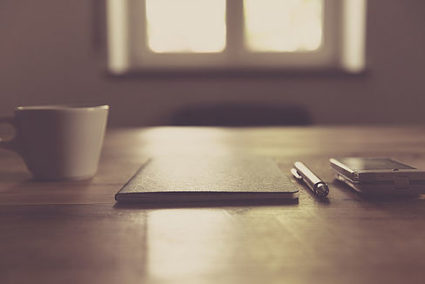 DD brokers (Dealing Desk)
– this is the way MM (Market Maker) operates
NDD brokers (Non Dealing Desk) – there are 2 types as follows:
– STP (Straight Through Processing) w. / w.out DMA (Direct Market Access)
– ECN (Electronic Communications Network)
Simply put, the NDD broker that has NO Dealing Desk is Transparent where your order is directly accessed to the huge global FX market.
Brief Explanation for Each Type;
DD (Dealing Desk):
Forex brokers that operate (route orders) through the Dealing Desk and quote fixed spreads.
Market Maker
A quick run over, FX Broker with Dealing Desk is a market maker – they literally "make the market" for traders: when traders want to sell, they buy from them, when traders want to buy, they sell to them, e.g. they will always take the opposite side of the trade and in this way "create the market". A trader doesn't see the real market quotes, which allows Dealing Desk brokers (MM) manipulate with their quotes where they need to fill clients orders. MM broker makes money via spreads (bid / ask difference) and by trading against its clients' open positions in the opposite direction means when a client loses a trade they make money.
NDD (No Dealing Desk)
NDD Forex brokers provide access to the inter-bank market without passing orders trough the dealing desk. With true No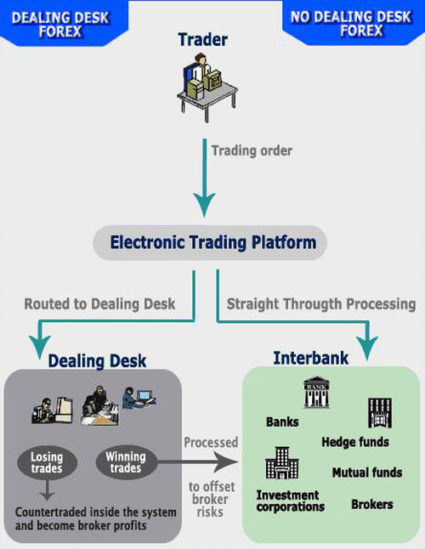 Dealing Desk brokers there are no re-quotes on orders and no additional pausing during order confirmation. This, in particular, allows trading during news times with no restrictions on trading. An NDD broker can either charge commission for trading or choose to increase the spread and make Forex trading commission free.
The left image (from 100forexbrokers) would help you understand how both each works visually;
Now, let's discuss 2 Types of NDD (Non Dealing Desk) as follows;
STP (Straight Through Processing)
STP Forex brokers send orders directly from clients to the liquidity providers – banks or other brokers. Sometimes STP brokers have just one liquidity provider, other times several. The more there are liquidity providers and therefore liquidity in the system, the better the fills for the clients. The fact that traders have access to the real-time market quotes and can execute trades immediately without dealer intervention is what makes the platform STP. Since STP brokers don't trade against their clients, they add own small mark-ups to the spread quote. This is done by adding a pip (or half a pip, or any other amount) to the best bid and subtracting a pip at the best ask of its liquidity provider.
DMA (Direct Market Access)
This is the technology & way that STP operates as explained in the above. However, bear it in mind that many STP broker uses HYBRID STP model combining DD & NDD. Here is the real complexity: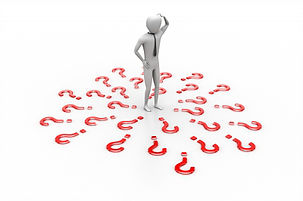 sometimes this broker routes your orders to the market (acts as an STP broker) but sometimes it doesn't (acts as a Market Maker). For instance, successful traders or successful trading algorithms will be automatically routed to the market while small or losing clients will not. This way the broker profits twice: once by clients' losses and another by not losing money to successful traders (of course this never works 100% but it does most of the time). Consequently, the STP broker's profits comes from two sources: unsuccessful clients' losses and commission arbitrage on routed orders when you trade at 2 pips with this broker for example, it routes your orders to another broker or the inter-banking market thus making 1 pip without assuming any risk.
Example – "A"  This "A" Standard and Micro accounts trade against you! They say that they are NDD but have been caught using the famous Virtual Trader Plugin from Boston Technologies. This plugin causes massive requotes, delays, slippage, spikes, etc.. If you start to win they turn up the heat on the plugin settings! Their only good account is the Pro account where you must deposit 20 000 dollars and trade 3 lots minimum. The other positive things are fast deposits, withdrawals (if you have any money left), fast transfers. But these don't matter if the odds are against you!"
So, unlike such Hybrid STP,
the true DMA / STP broker: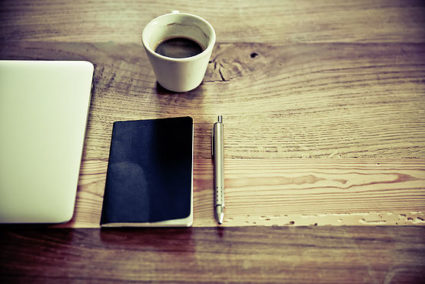 has a greater number of liquidity providers
never offers fixed spreads, only variable, because bid/ask prices constantly change as they come from liquidity providers
order execution is always Market execution
There is no re-quotes
can also offer Depth of the Market book (similar to ECN I will explain next), where traders are able to see all bid/ask quotes from different liquidity providers
trading model welcomes traders of all types and styles: scalpers, news traders, swing traders, position traders or other regular traders.
ECN (Electronic Communications Network)
ECN Forex brokers operate same as STP but additionally allow clients' orders to interact with other clients' orders. ECN Forex broker provides a marketplace where all its participants (banks, market makers and individual traders) trade against each other by sending competing bids and offers into the system. Participants interact inside the system and get the best offers for their trades available at that time. All trading orders are matched between counter parties in real time. Namely the system allows you to enter a bid inside or outside the spread allowing for tighter spreads and more liquidity. In a way, you become the market maker when dealing with an ECN Forex Broker because they are routing your order to the best possible match elsewhere in the world.
Sometimes Hybrid STP brokers are discussed as if they were ECN brokers though don't be tricked,  to be a true ECN, it should have the following features: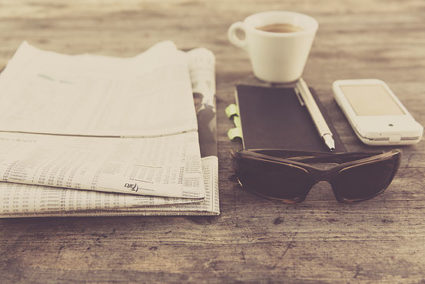 ☑ only Market execution
☑ only variable spreads
☑ only 5 digit pricing
    ☑ optional feature: DOM access (Depth Of the Market book access), means not only the bid and ask prices but also the amounts on either side of the price, this is the most notable ECN feature.
ECN brokers charge commission for trading Forex. Commission is the revenue/profit an ECN broker receives. ECN brokers basically don't mark-up to the spread like STP but just quote natural / real market spread that can be 0. In fact, ECN brokers always offer DMA, but not all STP brokers offer DMA as explained before.
Among the main reason why traders look for NDD brokers are:
A. Transparency
– means that a trader enters a true market instead of the market being artificially created for him.
B. Better & Faster fills
– shows the result of the direct and competitive market bids and offers
C. Anonymity
means that there is no Dealing Desk watching who has come to the market and is asking for an order to be filled, instead client orders are executed automatically, immediately through the market network and totally anonymously.
MM / STP (DMA) / ECN Summary
Conclusion first, ECN brokers are the purest breed among all Forex dealers. Market Makers make money on spreads and by hedging against their clients. However, if a client becomes "too" profitable, it can directly "upset" the broker. While this may be tolerated and professionally managed by a larger reputable market maker, with a smaller dealer such client will be soon asked to leave. STP brokers make money on spreads, but as said in the above most STP brokers run the Hybrid model combining Non DD & DD (namely STP without DMA), means they also act as Market Maker who profit from client's loss. We still see some conflict of interest in STP brokers.
ECN broker's profit mainly comes from commission.
ECN brokers are interested in their clients to be Winning, otherwise there will be no commission to earn.
Simply, choosing ECN / DMA broker is the most desirable.
2) Regulated & Licensed / Insured / Segregated
Your Account Safety is surely key element, and you need to evaluate this fundamental with the fact if the broker is regulated / insured.
Regulated & Licensed
Being Regulated is still important (although I might have given you the impression in the Part (1) article that regulation doesn't mean anything because many MM are regulated).
In order to know why a broker should be regulated, we should know what regulation means: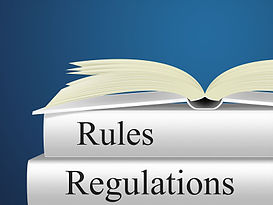 A broker must be licensed in the country where its service is offered; or it's not legal. (Remember, there are a few countries where FX broker is not regulated such as Finland, thus this principle is not necessarily apply to those countries)
A broker must have strict quality control standards; or it will not be qualified by the national regulatory agencies
A broker should receive periodical audits, reviews and evaluations by reliable 3rd party professional
A broker must maintain a sufficient amount of funds to prove it maintain the ability of bearing risk
A broker is obliged to honour each position opened by a client, or its license will be revoked.
With all these, it's natural consequence to choose the regulated broker for your own protection.
Pay attention to "sufficient amount of funds" – Presumably, the "regulated" broker would be forced to keep client deposits in an account segregated from company funds (see below for the detail explanation) so in the event of a bankruptcy, you may have better chance to recover something. Usually, a broker has a disclosure statement in the "About Us" section of the site, and at the bottom of every page stating its membership of the regulators.
Segregated Account
Segregated accounts are dedicated client accounts which allow keeping client funds separated (segregated) from the company funds. The main purpose is to shield client investments from possible company risks by keeping such investments "unavailable" for the company to be used in the course of their business when facilitating own risks, expenses and obligations. Should the company account become overdrawn, the company or its bank cannot use client funds. While trading in the Forex market, Forex brokers with no account segregation are able to engage client funds as margin against their own positions which are being opened to hedge against client trades; at the same time, brokers who work based on a segregated account scheme must use own funds to do the same. Should a non-segregated account broker face difficulties getting out of his hedged positions, clients funds will constantly remain under the risk. This is never the case when client funds are segregated. Brokers can either opt for or be obliged (by their regulatory bodies) to open segregated accounts for their clients.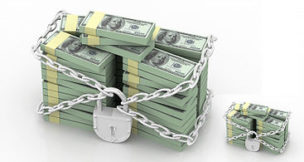 Currently US law doesn't allow holding Forex funds in segregated accounts. Oversees brokers, however, are able to offer this option. Segregated accounts can either be opened in the name of each individual client or can be Joint for all clients. Usually in retail Forex industry it's going to be the second case (one bank account for all clients, opened in company name), unless negotiated individually for large investors.  In case, you are not convinced of the importance of the segregated account, learn from Refco disaster.
Insured
The possible benefit you may be able to get from the regulated broker is an automatic insurance on your deposit (depending on jurisdiction FX brokers operates) like FDIC for bank deposit & SPIC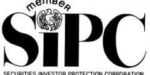 for securities in US. In the UK, each investor in the brokers regulated by the FCA – Financial Conduct Authority is eligible for compensation in the event of default of the broker. The coverage is provided by the FSCS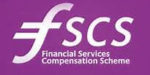 (Financial Services Compensation Scheme) which is £50,000 per person per firm as the maximum level of compensation for claims against firms declared in default.
So far, we have touched the fundamental yet key elements to evaluate brokers as:
If the brokers support your winning (no conflicts of interests)
If the brokers are safe (for contingency)
Now, you need to check What You Want From Trading
3) Determine Your Needs Then Prioritize
Once you start trading, various trading conditions will practically make key roles. Therefore, before signing up, you should ask yourself, what trade you want to do, and create your own list of features you want from the broker.
The followings are a few key elements you should at least consider:
Initial Required Deposit Amount & Minimum Trading Size
Funding / Withdrawal method (wire transfer, credit card, Paypal etc.)
Spread &  Commission
EA Application & restriction
Leverage & Margin requirements
Trading Platform offered
, etc.
These are the areas you need to prioritize & decide based on your trading & risk management strategies – sort those questions by the level of importance to you.
Importantly, if you want to make Passive FX Trading,  suggest you check: Three Practical & Safe Ways To Succeed In Passive Forex TradingSpecial Report by GEM;  
, the choice of FX Broker may depend on your trusted expert's choice, therefore it's important to check which FX broker they use before finalizing the Passive FX Trading specific scheme. BTW, why passive rather than own trading, visit Passive Trading;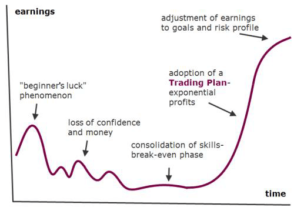 , where you find its reason very briefly but clearly.
4) You Need to Trade At Rest
Then, finally you value the following simple factors:
A. Reliable Solid Reputation:
You may want to visit various review sites to check how people evaluate your prospective brokers. However, bear it in mind that as a general theory, negative comments are usually more than positive comments because disgruntled customers, malcontents and trouble-makers love to go on the internet an throw the slander around. If you see too many negative comments without details of the issue it is often fishy, because it could be the competition of the broker. You should take all of that with a grain of salt.  On the contrary, if you see too many positive comments, that is also fishy. Because people usually don't write anything if they are satisfied. If you find a lot of negative comments with details what was wrong and the issue is often the same then it's quite likely that there is something wrong with that broker and you will find the reasons in the comments. No matter how many euphoric comments come afterwards from the broker's staffs to delude the readers, you'd better avoid such brokers as a general guideline.
B. Reliable Customer Service:
This is where you turn to when there's a dispute or problem, so the friendlier, more patient, and understanding they are, the better. Live Chat will be found quite convenient once you start putting real money & face any problems. In order to make sure that you are safe, it is always a good idea to make a call, even before you have any real intention of opening an account, to see the quality, and endurance of the customer support staff. 24-hour support can also be very important. Remember that the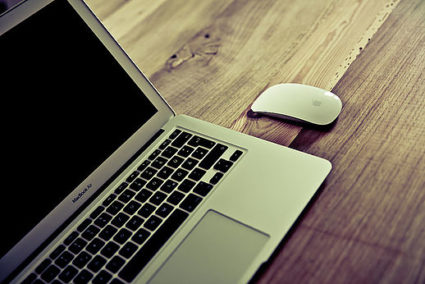 forex market is active 24-hours a day (not 7 days a week but 5 days). So your working hours may not coincide with that of the support staff, unless it is available throughout the day.
Even you expect passive income from FX trading where the broker is chosen by your selected trader, it's recommendable that you check the above points on your own since there must be very few traders who would make negative comments on the FX Broker they currently use when you ask.
In summary,
the Four Essential Criteria to evaluate brokers are:
Transparency – ECN (No Conflict of Interests)
Safety – Regulated / Insured / Segregated
Suitability – Best Fit on Your Trading Environments / Condition
Reliability – Solid Reputation / Excellent Customer service
1) & 2) are related with your Hard Money (profit & principal) and 3) & 4) are related to the level of How Comfortably you can make daily tradings.
On top of the above criteria, you should not forget about Cost. There are a few agencies that have partnership with Fx brokers, they will provide you with various rebates without any change of your trading, simply they kick back certain % of the referral commission they earn from your sign up via their link/
If you are interested visit;
FX Rebate Grus

Cashback Forex

Both agencies have partnership with over 30 Forex brokers, but remember when you select the broker always check the above 1) – 4) points.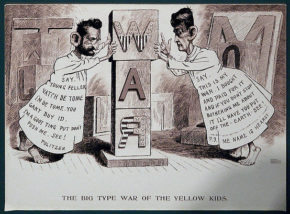 Finally, Joseph Pulitzer was a person who invented "yellow journalism" which is a sensational technique to boost newspaper circulation. He battled with his arch rival William Randolph Hearst who also uses this approach. Pulitzer eventually withdrew himself from yellow journalism though he seems to have liked unabashed self-promotion concept very much. This is his another quote, "My special object is to help the poor; the rich can help themselves. I believe in self-made men". He admires people who make relentless effort to achieve their goal. I also believe that doing constant effort to develop Extra Income Stream will help you become self-made man financially and 1%;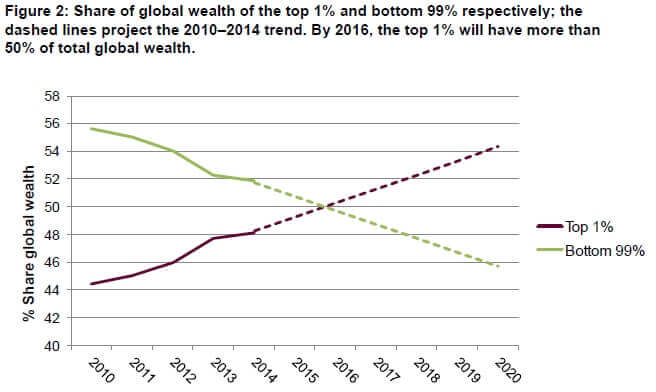 BTW, we GEM deal with 6 Advantage Play as follows;

For Full Index of Our Guides, Go;
List Of Special Reports – All Information are Based On Our Intensive Research & Professional Analysis
---