Dutching Betting – Awesome Technique To Win More & Reduce Risk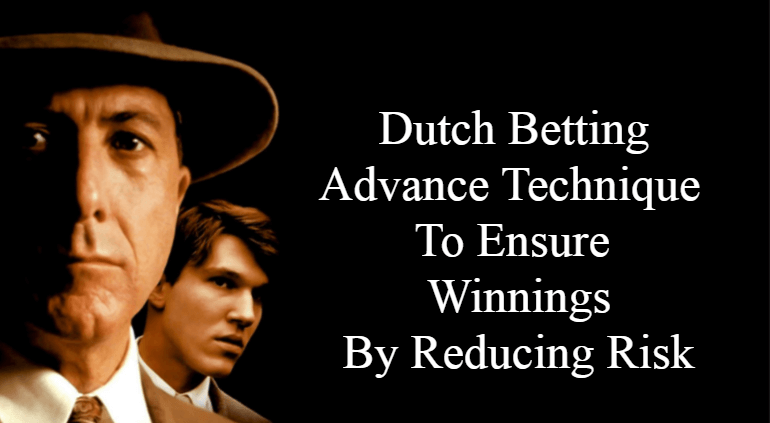 Estimated Reading Time: 35 minutes
No More Worries About No Betfair, Use Dutching Betting Method To Beat Bookies!!
This Dutching Betting special guide comprises (Detail Contents Menu Will Appear when click "Sidebar" icon at the top for Mobile & in the right column when scroll down for PC);
Dutching Betting Preface
What is Dutching Meaning & Does it Really Work?
Pros & Cons
Process Guide & Risk Management
Dutching Matched Betting
The "Show" box underneath can show you Full Contents for your more convenience.
Dutching Betting Preface
Advantage Play
This document focuses on the specific tactics related to Dutching Betting. This method can also be used as
Dutching Betting Naming Origin
The word "Dutching Betting" comes from real gangster Dutch Schultz. It always remind me of the Billy Bathgate (above image). So allow me to share a bit about how the name came before getting down to the Dutching Betting technique. Although it's an interesting story, for those who already knew the background of Dutching naming, just skip it.
Billy Bathgate is a 1991 gangster movie. Although Billy is a fictional character, most of the other characters in the film represent real people from 1930s New York including Dutch Schultz played by Dustin Hoffman. Dutch Schultz was a powerful New York City-area Jewish American mobster
(left photo). He made his fortune in organized crime activities such as bootlegging alcohol. With the end of Prohibition Era, Dutch needed to find new sources of income. Then a valued insight was brought by Otto "Abbadabba" Berman a middle-aged accountant & math whiz (played by Steven Hill in the movie). The answer was the Harlem numbers racket. Berman could mentally calculate and advised Schultz to bet at the track at the last minute in order to manipulate the odds and control what numbers came up. This strategy ensured that Schultz always controlled winning numbers. It guaranteed larger number of losers in Harlem and a multimillion-dollar-a-month
tax-free income for Schultz. While spending so much time at the track, Dutch Schultz also came up with a way of betting on horses that he liked in a race so that no matter which one of them won, he'd get the same payout. This is known as Dutch Win System or simply Dutching (named after him). Looks obvious that Schultz developed this system with the help of the math genius Otto. Dutching Betting is nothing illegal but completely legitimate system which better ensures your profit.
In 1930′ Dutch needed Otto Berman who has ability to figure complex mathematical equations and algebraic expressions in a matter of seconds. But, nowadays, you don't need him thanks to many softwares such as free oddschecker one that can make far better work than the genius. It's your turn to create solid extra money if you have not explored it yet.
2. What is Dutching Meaning & Does it Really Work?
According to wiki, the definition of Dutching Betting is;
In gambling, Dutching is sharing the risk of losing across a number of runners by backing more than one selection in a race or event. One needs to calculate the correct stake to place on each selection so that the return is the same if any of them wins. Although not foolproof, because handicapping is still involved, there have been successful bettors throughout history who have applied this system. This is not to be confused with what constitutes a Dutch book which is when a bookmaker goes overbroke (the opposite to overround).
Dutching Betting
Is that clear? What Dutch Schultz actually did was backing multiple horses to win in the same race. In order to do it, Schultz calculated the correct stake to place on each selection so that the return is the same regardless of whichever one wins. The concept of Dutching is the process of placing more than one bet in a market to create a predefined profit.
This is exactly what bookmakers do when they set odds. They build in predetermined margin called Over-round (or vigorish or juice, all are the same representing profit margin) in their odds to ensure the profit no matter the final outcome of the event will be. For further details of this topic, pls access to  Beat Bookmakers Nicely By Knowing How They Make Money; 
"The house always wins" is the proverb in the gambling industry. Casino has a fixed margin called house edge and bookmaker has over-round, therefore they don't lose. But, Dutching allows us punters to create exactly the same system against bookmakers, thus, in theory, it works and we will surely win.
When will Dutching be possible?
Dutching can be done profitably when we locate Under-round (the opposite of the Over-round). Let's use the simplest example having only 2 outcomes like Tennis match, assuming William Hill & Paddy Power shows the below US Open Tennis Tournament Andy Murray vs Novak Djokovic match;
Andy Murray wins – odds of 2.1 at William Hill (WH)
Novak Djokovic wins – odds of 1.8 at Paddy Power (PP)
Check If Over / Under Round
We use the formula of
1/(decimal odds at WH) x 100 + 1/(decimal odds at PP) x 100
to check the over or under round by adding the probability of occurrence of each outcome.  1/2.1 x 100 + 1/1.8  x 100 = 47.6% + 55.5% = 103.1%, it's 3.1% over-round. It means if we bet on both to cover all outcomes, we will lose 3.1%. This is a usual situation, we can use free calculator such as Trickybet that shows this calculation as below (I enter £100 as a stake to bet on William Hill with the above odds to examine possible profit scenarios); 
However, if Bet365 offers odds of 1.95 on the Novak Djokovic wins outcome.
Andy Murray wins – odds of 2.1 at William Hill (WH)
Novak Djokovic wins – odds of 1.95 at Bet365 (365)
Then, 1/2.1 x 100 + 1/1.95 x 100 = 47.6% + 51.3% = 98.9%, which is Under-round by 1.1% (100% – 98.9%) on the total stakes, see the calculator result; 
So, if we bet £100 on Andy Murray wins at William Hill & £107.69 on Novak Djokovic wins at Bet365, we will gain guaranteed £2.31 profit.
Yes, It's Arbitrage Concept
Does that sound familiar? Yes, the underlying concept is the same as Sports Arbitrage. For those who are not familiar with the Arbitrage Betting, read;
Dutching vs Arbing
Although the basic concept is the same, the real application can be largely different. The above example is a simple 2 outcomes case. I used it for easy explanation of the mathematical logic behind, and up to 3 outcomes like football (Home wins / Draw / away wins), it works exactly the same.
The real difference happens when we expand into covering more outcomes such as Horse or Dog racing, where Dutching originally came from and being used. Dutching Betting is actually the technique to increase the Winning Chance by sharing the risk of losing across a number or runners as wiki explains. We back more than one selection in a race or event. It is not necessary 100% risk free and can be applied to any races that don't even create Under-round circumstances. Therefore, we can say Dutching can be positioned between normal bet & arbitrage. Because we can back only the ones you think you need which increases the return relative to arbitrage. However, it becomes Not Risk-Free by creating the chance of loosing all stake as normal bet. Watch the video below which explains the entire concept clearly;
In summary, when you place a dutch bet you spread your profit across the selections you want to win and the liability that created this profit is spread among the remainder. What you have to do is strike the balance between your winning dutch selections and the possibility of the loss coming in.
3. Dutching Betting Pros & Cons
With that said, the objective of Dutching Betting is to eliminate the unlikely events and divide the secured profit among all the favourite selections. This strategy allows for a great reduction of risk. Because it counts on the notion of "the most likely to happen". Just imagine, when you really fancy horse "A" but are worried about horse "B". Or when you feel confident to cover certain probability rate say 70% and you are reluctant to cover all. Means you back all the horses with low odds to win, leaving only the apparent underdogs out. This allows for a guaranteed profit in case the underdogs don't win. As said Dutching Betting is popular technique in horse & dog racing though it can be applied to various sporting events like Tennis or Football games especially when you do matched betting, which we will elaborate on later.
Now, let me briefly summarize advantages & disadvantages of Dutching Betting in comparison with Normal bet & Arbitrage as follows;
Dutching Advantages
Advantages Over Normal Bet
One of the biggest advantages of Dutching Betting compared with normal betting is that it creates new opportunities to make a profit. As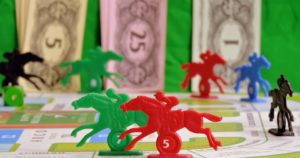 briefly described before, in the past you may have narrowed a big race down to two horses but found it too hard to pick between them, therefore left the race along. Alternatively you may have predicted a football match would be very low scoring but not been sure whether to back 0-0 or 1-0. With Dutching Betting, you can make these situations pay while you can reduce risk of loosing. In fact, the scores, 0-0, 1-1, 1-0, 2-0, 2-1, 0-1, 0-2, 1-2 account for around 67 % of the average scores in a football match. With this in mind, pick a competitive match and dutch all these scores with your profit target. If the match ends in any of those scores you will have won. The fewer selections you choose to Dutching Betting, the less losers you will back and the more profit you make. By Dutching fewer selections though you are increasing your risk. It works well if you either have information or a very strong feeling that certain outcomes are extremely unlikely. If those unlikely outcomes are huge odds then Dutching Betting isn't going to be worthwhile. However if you feel strongly that some well fancied outcomes are unlikely then Dutching the remaining likely selections can really pay dividends.
Advantages Over Arbitrage
By comparing with the arbing that needs multiple bookmakers on a very select few events to cover all the outcomes, Dutching can be done in single bookmaker or single exchange. Besides, the return will be obviously bigger when you do not need to cover all outcomes. Finally, you may be less likely to be gubbed when you place Dutching. Because it's not considered to be sure bet but you are actually risking your bets. However, it's no guaranteed thus spread the betting among a few to several bookmakers is always better idea than placing all the bets in 1 bookmaker.
Dutching Betting Disadvantages
Disadvantages Over Normal Bet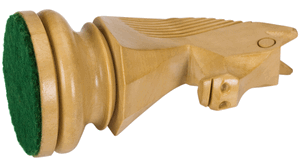 When comparing with normal betting, spreading your stake among more than 1 runner will make your return lower if one wins, due to the loss on the other runner. Meaning there can only be one winner, you are guaranteed to back losing participants. These losses will obviously deplete the amount won from backing the winner and if there is a dead heat then your odds will be reduced.
Disadvantages Over Arbitrage
The obvious drawback compared with Arbitrage appears when all the selected horses lose. The entire stake will be lost and it can take a series of at least two dutch system wins or more to recover it. For this reason, it is important for the bettor to become adept at selecting races and horses to the dutching betting.
Characteristic of such races are;
co-favourites,
or at least no dominant entry,
as well as small fields that reduce the risk of a long shot pulling through.
Bottomline
The strategy of not covering all outcomes can pay dividends when gamblers successfully reduce the potential winners of an event to a select few from the field. Or when information about runners not expected to perform well does not reach the market (so as to affect the odds) makes backing the rest of the field profitable.
4. Dutching Process Guide & Risk Management
Dutching Betting Process
Simple process for absolute newbies to do Dutching Betting can be described as follows;
Open up Appropriate Bookmakers Account
Open up On-Line Wallet Account
Set your Betting Goal
Start Betting
Let me briefly explain key points for each stage.
I.  Open up Appropriate Bookmakers Account
In short, you need to open multiple numbers of bookmakers' account (at least 4-5) to effectively execute Dutching Betting, same as Sports Arbitrage.  And as briefly said Dutching Betting can be viewed as Sharp Punter's activities by some bookies that target recreational punters, you have a risk of being gubbed (meaning they may restrict your account).
Thus ideally, you choose the bookies who accept Professional / Sharp punters / Price Traders (Arbitrageur). Check the below special reports that list important bookies for your consideration;
Note
Suppose you contemplate dutching betting in football (soccer), Asian Handicap produces a lot of good dutching betting opportunities. Because it has wide variety of spreads on the same market, then you may consider the below particular bookies as your top priorities,
SBO Bet (Philippines / Isle Of Man)
Founded in 2004
Said to be the punter's dream same as Pinnacles mainly because high stake limit with very competitive odds especially for Asian Handicapping and allows arbitrage (bet one side only per match)
Lack of offers, so not for matched betting.
5Dimes (Costa Rica)
Since '96, run by one of the sharpest bookmakers the industry has ever known
Welcome large players, low juice up to 102
Many bookmaker review sites rank 5Dimes within top 3 constantly
Probably the most extensive sports market coverage & wager type offered in the industry – you will find any sports event market all over the world
Beware their restriction policy on price trader seems to be tighter lately
BTW, some of the punters may not be able to open an account in these bookies just because country restriction. Then, as introduced at the beginning, suggest take a look at How To Make Money From Offshore Sports Betting With 3 Advantage Plays. You will find the specific methods that enable people from almost all countries to exploit the lucrative offshore advantage gambling opportunities you have overlooked. We have covered the solutions to access to these bookies as well.
II. Open up On-Line Wallet Account
Dutching betting requires the banking facility to manage quick & frequent money transfer among the bookies. Therefore it's essential to do deposit & withdrawal economically. Credit card / bank transfer etc. are relatively time consuming & costry method, thus not appropriate for dutching. You need to use the below 2 E-Wallet that are the most reputable & widely accepted by any bookmakers, in fact no other better choices are considered. In 2015, the parent company of Neteller  bought Skrill, so it is now effectively one company. It is possible to fund your Neteller account via Skrill and vice versa using the Money-In or Upload Section of the respective accounts.
The main advantage over Skrill is that major fees like depositing and withdrawal fees, especially for non-VIPs, are much lower with the exception of the currency exchange fees. Therefore, if you don't expect massive volume to be VIP, Skrill may be the better choice.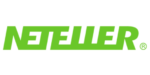 For those planning to use their eWallet heavily and are interested in earning decent cashback every month, Neteller looks better choice, you may earn a monthly extra cashback of up to 1.1% on all qualifying transfers.
Note: When you first register & claim your welcome bonus, many bookies require credit/debit card deposit to be eligible for the bonus. Therefore, ensure you don't use e-wallet for applying bonus. After that, usually no problems, but for those who do matched betting, suggest carefully read the T&C for each promotional offer to check if e-wallet funding can be acceptable to avoid any unpleasant surprise down the road.
III. Set your Betting Goal
As usual, it's critically important to Decide Where You Want to Go – Set Financial Goal first before you start spending your hard-earned money. You should clearly identify what you expect from dutching activities in a numerical manner. There is no norm of return from dutching betting since it depends on many variables. However, given the standard of Sports Arbitrage where experienced arbitrageur achieve 10% – 15% ROI (return on investment) every month, it's not unusual dutching will create 20% – 40% considering the risk you may take. But it's based on the assumption you will hardly loose – remember 1 lost in dutching could wipe out your several dutching wins. So if you can initially allocate $1,000 bankroll, then you may earn $200 – $400 every month. Once you are familiar with the system, you may increase the bankroll using the winning stakes. You may set the maximum bankroll such as $5,000 which will bring you $1,000 – $2,000 extra income every month.
IV. Start Betting
Now, you check the sporting events (horse / dog racing or football etc) which you're familiar with / interested in betting. Then, you need to decide how much you are going to win on the particular sporting event you select. This is one of the odd things about dutching. You actually decide your profit before you start, not your stake on each horse or dog etc. (although you need to fix the total stake for the event). Click to access to the Dutch Calculator the above video mentioned (it's Free);
The calculator tells you how much to stake on each selection to ensure an equal profit no matter which one wins. Simply enter the price for each of your fancied selections until you optimize your return & risk. Once you get the stake amount of each selection quickly go to your bookmakers' account and bet before the odds change.
However, you have to be cautious about possible risks as below.
Risk Management
You can process manually as explained above.  However don't forget Dutching is Not a Fool Proof (especially when you involve multiple bookmakers) there are so many pitfalls. You need to be very cautious about operational mistakes as the case of Sports Arbitrage
a few of them are;
Placing Bets
Odds change. The more bookies involved, the more chance that one or more odds will be cut while you're placing your bets. Bookies often slash their odds so that your profitable bet may become a loss-maker. So very quick execution is required.
Refused bet. Bookies may refuse your bet with various reasons. The typical case is stake limit on the event you bet. The best practice to avoid such mess is to ensure you always place the first bet with the bookie that has lower limit, and then dutch that off with the other bookie that has higher limit stake amount. In any case,it's better to have a back-up option, so you can quickly adjust for a minimal loss. This might be using another book with the same or slightly worse odds or an exchange where you can lay the bet.
Your Bookmaker Account Restriction a.k.a. Gubbing
As kept saying, many bookies may restrict your account to the level you no longer make meaningful money if you continuously win via Dutching Betting. Actually, it's just a matter of time before most of the soft bookies limit your account if you do dutching without any precautionary actions. So, we have prepared the following 2 guides – One is Before Restriction, The Other One is After Restriction;
We believe the above 2 guides will help you keep exploiting unfair bookies, means will enable you to make money on the side reliably for long-term.
4. Dutching Matched Betting
You can use Dutching as a substitution of matched betting that uses back at bookmaker and lay in exchange to extract free bet. Same as sports arbitrage, you place a back bet with one bookmaker, and an opposing back bet with another bookmaker with No Risk. Remember the first Tennis example I used to explain the underlying concept.  If the outcomes are limited numbers such as 2 (football total score Over & Under 2.5 goals etc) or 3 (football match result 1 x 2, eg. home win, draw, away win etc) rather than so many choices in horse racing, you can cover 100% by only backing every outcomes easily. BTW, just in case, you're not familiar with Matched Betting, see Matched Betting Guide;
There are 3 typical occasions you can use Dutching Betting as a substitute for matched betting, which are;
1. Tennis Matched Betting – Retirement Rule
When you can't find close odds between bookmakers & exchanges but if you can find proper odds among bookmakers, Dutching can be applied exactly as demonstrated in the Tennis match. Remember, both matched betting & arbitrage betting requires exactly the same rule between the concerned bookmakers & exchanges. However, when it comes to Tennis Retirement rule, each bookmaker/exchange uses own and different rules regarding how bets are settled when the retirement happens. Means, you should not use matched betting but need to use Dutching method when you use 2 bookmakers with different tennis retirement rule.
This is critically important. What could be the consequence If you use the bookie whose retirement rule is different from the exchange?
Terrible Consequence – Actual Example
What actually happened to Tomas Berdych vs Novak Djokovic match as Quarter Final in Wimbledon 2017 is probably a nightmare for many matched bettors. Novak Djokovic suffered an elbow injury and retired during the 2nd set.

There were many bookies' offers in Wimbledon such as 10Bet "Refund Up To £20 if your player loses in 5 set".

Since Tomas is an underdog, not small number of matched bettors may have backed Tomas at 10Bet & layed Tomas at exchange rather than doing Dutching Betting. As seen from the below list, 10Bet apply the rule of "Valid only after full match is completed". But exchanges are using the rule "Valid if 1st set is completed". The odds between Tomas Berdych vs Novak Djokovic was around 5:1.2. If you bet £20 as the maximum refund stake at 10Bet, you lost around £80 at exchange while your back bet at 10Bet was voided so nothing came in. People incurred the loss of £80.
Broadly speaking, Bookies & Exchanges can be put into 2 different groups with regards to the tennis rules. Remember, these rules apply only to betting on the winner of the match, and not to other markets.
A. Bets are valid if at least 1 set is completed
All of the exchanges (Betfair / Smarkets / Matchbook / Betdaq) fall into this category, so as long as you back at the below bookies, you can safely lay at any exchange without any problems, the bookies in this group are;
21Bet / 32red / 7 Best Bets / 888sport / Bet 600 / Betfred / Betsafe / Betsson / BlackType / Bookee / Bruce Betting / bwin / Coral / Dabblebet / Dafabet / Genting / Grosvenor / Ladbrokes / LeoVegas / Marathonbet / Mintbet / Mr Green / My Club Betting / Paddy Power / Pinnacle / QuinnBet / Skybet / Sportingbet / Toals / Tommy French / Totesport / Unibet
B. Bets are only valid if the full match is completed – 2 Sub Groups

Under this category, bets are only valid when the full match is completed. If a player retires early, all bets are void. There are no exchanges in this category. Therefore, you shouldn't lay bets off against bookies in this category but dutch your bets among the bookies in this group.
There are 2 sub groups in this category of Sub Group 1 & 2. The difference is that in Sub Group 2, when a player is disqualified, all bets will be settled on the player progressing to the next round/deemed the winner.
Sub Group 1 – Bets are only valid if the full match is completed.
10bet / 12Bet / 138 (Surface Change Void) / 188Bet (Surface Change Void) / Bet-at-home / Betboro / Betbright / Betbull / Betclic / BetEast / BetMcLean / BetPack / BetVision / Boylesports / ComeOn / Energybet / Expekt / Fansbet / Fun88 / Geoff Banks / Guts / Jenningsbet / Jetbull / Karamba / Mansionbet / Mobilebet / Mr Win / Netbet / OLE777 / RedArmyBet / Redbet / Royal Panda / SportNation / SportPesa / StanJames / Superlenny / Titanbet / TLCBet / TonyBet / Vernons / William Hill / Winner / XTiP
Sub Group 2 – Bets are only valid if the full match is completed, however matches do not need to be complete if a player is disqualified.
Bet365 / BetStars / Betway / BetVictor / McBookie / Sun Bets
So, before you do matched betting to Tennis, always remember the below image of Djokovic's misery;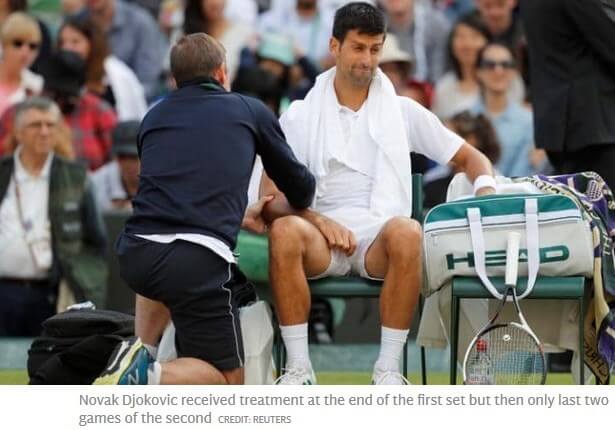 2. Multiple Bookies Promotion
It's not unusual that you receive several offers on the same sporting event like big football matches or tennis Grand Slam from different bookmakers. Then you may consider Dutching rather than laying at exchange because;
You can efficiently apply several bookies offer at once, theoretically, the total betting numbers will become half because you don't need any lay betting
Needless to say, you can save commissions at the exchange
Besides you can save the total outlay because you don't need lay bet & your fund at exchange will not be constrained by the lay liability
Tennis Grand Slam Example
In 2018 Australian Open 1st day, I combined Betway Double Winnings (1st Set Loses But Win Match) and Bet365 2Sets Win Early Payout via Dutching. Because these bookies use the same retirement rule but that is different from the exchanges. What I did was constructing the dutching betting of the Men's Q1 match as follows;
Bet £11 on Salvatore Caruso at 1.9 odds in Bet365
Bet £10 on Malek Jaziri at 2.0 odds in Betway
With this betting, if Caruso wins, receive £20.9 (£0.1 qualifying loss since total out lay is £11 + £10) while Jaziri wins, receive £20 (£1 qualifying loss). This qualifying loss is relatively bigger because my betting stake is quite small, and I also rounded up the stake amount to avoid any fractional stake that may invite the bookies' unnecessary attention. As a result, the loss distribution became uneven, Betway's win incurred bigger, theoretically it should be £0.5 each.
Anyhow, I became eligible to get both bookies' offers.
What happened was, Caruso won the 1st 2 sets, but finally he lost as below;
Therefore, I received Bet365 early payment despite my failure to win;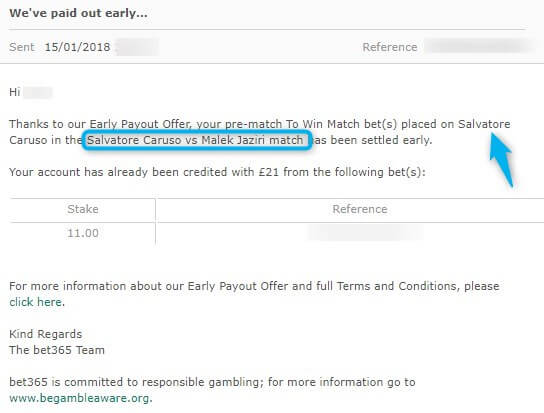 At the same time, I won Betway (my double winning part was credited into my account as a Free Bet);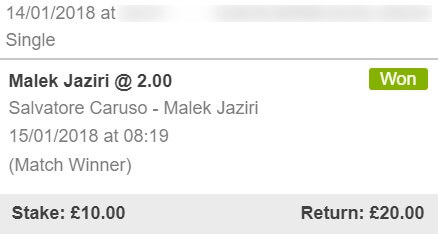 In fact, once the player (Caruso) wins 2 sets when we secure early payment at Bet365, we can start considering laying off the player lost 2 sets (Jaziri) to ensure profit at Betway even Jarizi finally loses. For further details, suggest take a look at Paddy Power 2 Up & Bet365 Early Payout Offer – How To Make Massive Profit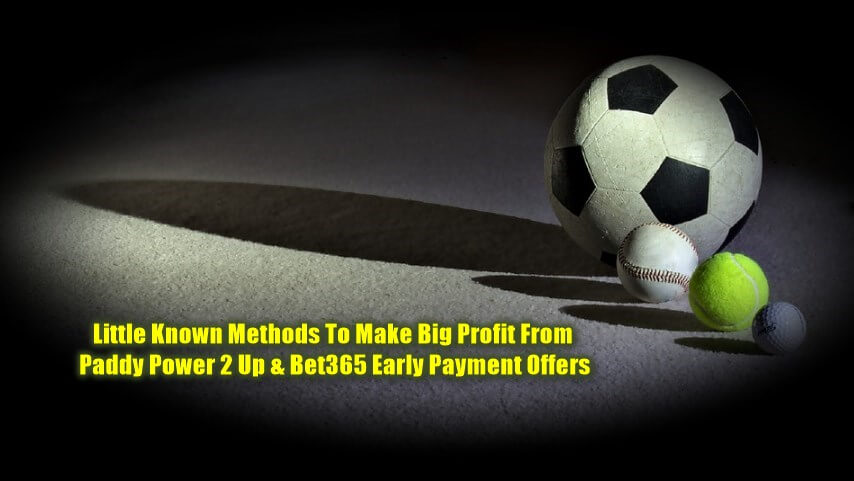 So, my profit was;
Bet365 £11 + Betway £20 = £31 without single loss. In the big event like Grand Slam, you can find plenty of such opportunities. You can manually search the events though what I do is using Oddsmonkey Dutching Matcher. It always show abundance of the best events as;
Thus, extremely effective and time saving. Please see our full review of Oddsmonkey if you're interested.
Football Example
I demonstrated how you can use dutching betting smartly by using Bet365 In-Play Offer on Champions League Barcelona vs Man City example in the Bet365 Matched Betting Instruction – Full Tactics On Key Lucrative Offers
Although Bet365 changes the T&C of in-play offer, means the offer I used in the document no longer exists, the concept can perfectly apply. Therefore I'm sure you will find it useful.
3. Under-round Condition
You may occasionally locate the under-round condition among the bookmakers that offer promotion. Means, it will effectively create arbing opportunity by Dutching. If you can't expect the same in exchange, why not doing Dutching? Avoid making any loss at the qualifying bet stage is a key success factor for matched betting. But, never ever grab palpable errors, being gubbed is very costly because you will lose long-term profit.
No Exchange Commission
From the perspective of avoiding qualifying loss, exchange commission is a big burden for matched bettors. Dutching betting without exchange involvement will save your cost, and that's one of the big reasons to consider Dutching when you find under-round condition.
Postscript
In 007 "Diamonds Are Forever" film, Tiffany Case Bond Girl talked to James Bond describing Otto "Abbadabba" Berman an accountant for Dutch Schultz, as "There used to be a guy in the gangs called Abadaba. He was a crooked egg-head who knew all the answers. Worked out the track odds, fixed the percentage on the numbers racket, did all the brain work. They called him "The Wizard of Odds'. Got rubbed out quite by mistake in the Dutch Schultz killing. —"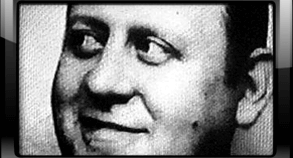 .  Well, Ian Fleming also admires the talent of Otto. When it comes to Dutching, many critiques of the system say that it robs from the activity of gambling all its excitement and passion. Well, it may be true, but as long as your priority is making a solid extra money from betting, you should not be bothered by these opinions. Or I would say by Dutching Betting you are increasing your chances of winning, which result in more winning bets and therefore more frequent betting returns. This will help guard your betting bank against lean periods and should also give you a bit more enjoyment out of your betting. Anyhow, Otto is also known for coining the phrase "Nothing personal, it's just business." Well, I'm sure you can tell the phrase to bookmakers when you keep winning via Dutching Betting.
If you have any inquiry or need any help from us, please contact us anytime

(don't worry, we will not charge you any fee, everything is free here).
Good Luck!!
Joshua Walker
BTW, we GEM deal with 6 Advantage Play as follows;

For Full Index of Our Guides, Go;
List Of Special Reports – All Information are Based On Our Intensive Research & Professional Analysis
---