Ultimate Guide (7 Secrets) To Find Best FX PAMM – Part (1)
Estimated Reading Time: 18 minutes
Zhang Xiaogang, one of China's best-known contemporary artists (famous for family portrait like the above) declared that a portrait of a young girl purported to be by him and part of a sale by a Beijing auction house was fraudulent. Christie's and Sotheby's, the two largest art auctioneers dominate the sale of fine art, jewelry and antiques across the globe, both have a history that stretches back to the 18th Century.
Out of the blue, Chinese auction houses  have come from nowhere to rank among top 10 in the world.  Beijing Poly, China's biggest auction house and now the world's third largest did not exist a decade ago, China Guardian, the world's 5th largest has only been operating since 1993 and 5th – 10th are Chinese based auction houses as shown in the right table taken from Statista.
Let's go back to Zhang Xiaogang, he said "It's a bad fake at first sight. Poorly done. How dare someone put it up for auction". Obviously, growing pains have accompanied the industry's breakneck expansion. On top of the fake, irregularities in the artwork auction market were rampant and it's not uncommon for the seller, a big holder of the artist in question or even the artist themselves to bid on their own pieces to push up prices. Jehan Chu, director of Hong Kong-based art advisory service Vermillion Art Collections, says: "There have always been questions about the transparency of sales results of mainland Chinese auction houses. (source:BBC News).  Well, Forex PAMM (Percent Allocation Management Module) accounts are mushrooming including in-house set-ups in various FX broker as a handy passive income opportunity. Unfortunately many of the PAMM accounts are not capable but extremely short-lived by taking aggressive strategy which may mislead you to recognize them as skilful high-achievers.

Therefore we need clear-cut objective process of evaluating & selecting the top trading account / money managers who will earn decent & importantly sustainable profit for investors. Francois-Henri Pinault, President of Groupe Artémis' owning Christie's said 'I like to discover new things, and I'm always testing new apps.', yes we should not avoid exploring new passive income opportunities like PAMM but we should always carefuly test them with consistent criteria.  I hope the information in this article will provide you with a good insight & specific guidance to read the true meaning of the published sales pitch & numbers.
Forex Passive Trading – Managed Account (PAMM)
As explained in : Three Great & Safe Ways To Succeed In Passive Forex Trading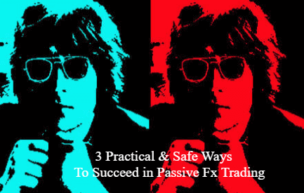 , there are Three types of Forex Passive Trading.
What I focus in this article is Forex Managed Account, specifically PAMM. However, the seven secrets in this article are essential information that will apply to the other two types of Forex Passive Trading, so as the title says,
 you can consider this as ultimate guide to filter especially money managers in assessing performance numerically in Part(2) Special Report by GEM.
Anyhow, just a brief wrap up, FX Managed Account is the form of alternative investment a money manager trades the foreign exchange market (Forex, FX, or currency market) on a client's behalf for a fee.

PAMM – Percentage Allocation Management Module is a new technological solution allowing the trader on 1 trading platform to manage simultaneously unlimited quantity of managed accounts. Depending on the size of the deposit, each managed account has its own ratio in PAMM. In essence, PAAM allows small investors to enjoy the security & return of managed account that usually demands at least $10,000 deposit. Theoretically the system can accept from a cent, and in fact some PAMM trader permits the investment from $1. Under PAMM (means Managed Account), you don't need to learn how to trade forex or any forex trading strategies, but need to select the best Account (composed by three parties of Managing Company / Trader / Broker as explained later) that trade forex for you. In the above article, I said Forex Managed Account is a Scam Free / Ponzi Scheme (one of the most popular swindles on internet) Free, but never ever forget the fact that legitimate trader can still wipe out your account through incompetence.
Seven Secrets To Find FX Best PAMM Account
With that said, this report will explain Seven Secrets to Select Top Forex Managed Account (PAMM) by breaking down into 3 broader categories as below;
Part 1; Basic Disciplines (Yourself)
Part 1; Instituion Assessment (Broker / Managing Company)
Part 2; Expert Verification (Trader)
Let me repeat that the eport title says "Ultimate Guide (Seven Secrets) To Find Best FX PAMM – Part 1" & ; to Part 2 Ultimate Guide (Seven Secrets) To Find Best FX PAMM though, basically everything can apply to the Selection of Best Traders in Social Copy Trading and to some extent the Selection of Best FX EA (Robot) as well.
Basic Discipline (Yourself)
The Followings are a few basic principles you do need to have:
1) Know Your Risk Tolerance & Have Your Strategy & Stick To It
Managed Account should be seen as a long term portfolio component designed to help balance overall risk while adding diversification, rather than as a quick fix to an ailing portfolio. It's natural even the most successful trader experience periods of flat return / drawdown. The wise investor will remain steadfast to the investment plan and not close the account out of panic and fear prematurely in order to allow the account to recover from those temporary losses. Stick to your original strategy and keep in mind no need to swing at the first pitch every time. As any Billionaire will tell you, long term wealth requires patience, not erratic decisions based upon greed.Having said so, it's critical that you know your risk tolerance level as a basis of your strategy and select programmes fit into it, means

you need to fully understand traders' plans before you invest by recognizing your capacity. Let me stress that Risk Tolerance varies by individual depending on various factors, and given its paramount importance, suggest you measure your tolerance by taking thisQUIZHERE, it takes you a few minutes to get the result, and you should be "Above Average Tolerance Level" when you participate in the FX trading in general (for Managed Account, Average / Moderate Tolerance Level could be ok since you are not trading on your own), be noted this is just a guideline.
2) Don't Chase Returns & Be Disciplined
I know the human nature that is intrigued by the highest yields. However, if you want to be a smart investor, and NOT a gambler, you will choose trader that matches your risk profile you measured in the above 1). High yields are great, but long term stability is far more important. This is especially true in a volatile market like forex. Do not choose programmes just because trader is currently hot. You as a wise investor should select a trader based on the skills and trading style that have been employed in the past to achieve consistent returns which, most importantly should match your risk tolerance. Protect yourself from poor decisions and move more swiftly towards your investment goals. Let Me Reiterate;

Forex is very popular investment market in the entire world. However some research indicates most investors don't even know what type of license traders must have to legally pool money and trade, and very little knowledge to evaluate programmes, needless to say in offshore but even in domestic. These undereducated investors eager to reap the "high profits" of high-risk trading which are offered by private traders (unlicensed) and management companies who could possibly not disclose corresponding high risk in honest manner. As a result, huge numbers of investors see success very short-lived in almost all cases.
If the trader can't show you proof of past performance and offer very high return, you really have little chance to succeed in mid-long term basis. The below gives you general profile by return range managed account aim to achieve:
Conservative Yield:
Aim primarily for one goal, positive returns every month. The main focus is preservation of capital and purchasing power (means over inflation), and long term growth through account compounding. They may have very cautious "stop losses" setting to prevent large draw downs.  This is the common type of trader, and will typically produce returns between 20 – 40% per year.
Moderate Yield:
Try to capitalize on big swings to make profits, and may trade various positions without cover (naked).  These accounts may aim for high profits though, they have a relatively bold predefined stop loss %, and a profit goal for every month.  With a moderate risk strategy, the returns for investments may range between 40 -100% per year.
Aggressive Yield:
Those who would be considered "high risk" trader only have one goal in mind, high profit achievement.  Some of these accounts may use such high leverage that they can turn 50k into 1M within 1 year, but during that time they are always "naked" and exposed to risk. Despite their amazing success, there is usually a huge reality check at some point that refines their strategy.  With "high risk" managed account investments, the returns can be seen 100 – 500% per year, but could be greater like 1,000% (but usually can't last over 2 years).
So, don't be dazzled by amazing return %, High Return always accompanies High Return and often Short Life.
Institution Assessment (Broker & Management Firm)
Everybody should practice proper risk management and the followings are the key areas you should pay attention, which may allow you to avoid the common pitfalls while choosing the right trader, see the below image to visualize the overall structure of Managed Account & Participating Parties;
It explains that
"In the context of hedge funds, managed accounts are based on trading advisory agreements. An investor opens an account at a prime broker (usually chosen by the hedge fund manager), which is then managed in trust by a hedge fund manager".

Alternative Investments Management blog
Simply, the concerned parties are you (investor), broker and management company where trader works for. This is a standard / original structure.
Lately FX broker hires professional trader and offer managed account often in the form of PAMM to investors who want to start from small capital, under this set-up broker makes managing company role as well.
3) Broker – Basic Security
Firstly, your money is stored in your Broker and you want to use the entity you can fully trust, then trust should be verified by:
Being Regulated / Licensed and in good standing with their regulatory authority (NFA, FINRA in the US, FCA in the UK etc.), being regulated doesn't guarantee that a broker is good, but at least gives you some recourse if things go wrong.
Being Insured by government protection scheme
You may want to choose firms not only being regulated but also being well capitalized.
Finally, you may want to check if any complaints have been filed against the broker, and if so, how the broker handled resolution of the issue, in North America, check BBB (Better Business Bureau).
Some other tips for your additional security are:
Check if your funds in the account are held on a Segregated basis, which may protect your funds in the event the appointed brokers become insolvent
When you fund to your segregated account, you sends the wire with "further credit" to yourself, which ensures the funds are transferred from one account of the investor to another account they control, never putting the funds at risk for fraud.
Make sure the contract guarantee a specific max draw-down in % for your account, which will help protect you from losses or legally recoup losses if the trader breaks the contract.
For more information about how to choose your broker,
see my separate article of FX Broker Three Hidden Agenda & Four Essentials For Best Choice -Part( 1 )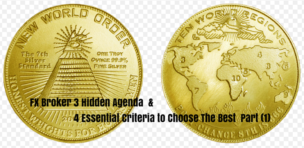 and this FX Broker Three Hidden Agenda & Four Essentials For Best Choice -Part( 2 )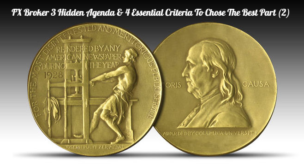 4) Management Company –  Don't Overlook
When it comes to PAMM, there are many cases that FX Broker offers in-house PAMM account by hiring trader on its own without any separate organization setting Managed Account. In this case, you don't need to do anything as long as you go through the above 3). However, if there is an independent firm that manages the account, you have to assess it. Theoretically your money is in the broker & under your control, you may not worry so much but con artist uses unpredictable trick so it's better to do minimum Due Diligence in any case. I'll list up key Due Diligence criteria for you to evaluate the company as below (it's not an exhaustive list but obviously you don't need to check everything, in fact as long as the company is registered in the local regulator you may omit most of the points);
---
---
Due Diligence Check List
Company Profile
Location
Key Managements
Ethical Philosophy
Structure
Employee #
Years in Business
Service & Brands
Legal Structure & Compliance
Registration Status
Independent Audit Report
Obtained License
Past Litigation and or Regulatory Proceedings
Asset & Programme Profiles
Investment Market
Equity Size under Management
Maximum Size of Programme
Portfolio Structure & Valuation
Sector Information
Entry Requirements (minimum investment / accepting jurisdiction)
Fee Structure
Lock-up and Withdrawal Restrictions or Periods
Financial Operation
Key Financial Statements (B/S, P/L, C/F)
Annual Report (audited by certified accountant)
Performance Facts
Monthly Return
CAGR (Compound Annual Growth Rate)
Worst Draw-down
Consecutive Profitable & Loosing Periods
Standard Deviation
Sharp-ratio (these parameters are used to evaluate Trader in charge)
Risk Management & Privacy Policy
Security Measurement (members' personal info)
IT & Disaster Recovery
Contingency & Business Continuity Plans
Data protection & members' privacy protection
Future Prospect
---
---
Just in case, you want to go further, try to get:
1) Company formation documents (e.g., Articles of Organization or Articles of Association) and tax related documents like EIN letter from the IRS in the US, Company's mailing address & physical address
2) If there are multiple addresses for the fund or if the fund shares an address or office space with another fund or another business or company, require an explanation and obtain document (written contract) that enables sharing or co-location
3)State Certificate of Good Standing from fund. This can be obtained from the state of formation. Contact state to verify certificate status or request that certificate be mailed directly to you If the company is registered as an adviser with authority such as SEC in the US, review Form ADV – look for number of personnel employed, number of clients, and funds under management. Also look for whether any advisee clients are SEC registered investment companies or non-registered funds, and whether the adviser has had problems with regulators, has other business activities, etc. and Examine the Operating Agreement of the trader
4) Fee structure details such as Confirm manager's right to profits require that it first exceed a stated return to the investors (termed a hurdle rate), Confirm "high water mark" (where an investor has had profits, and the manager taken a share of profits, manager can only take profits in a later year if the losses are made up first), Check Is it a fund of funds? If the fund is a fund of funds, there are special considerations, the most important of which concerns fees and compensation to the two levels of managers. The costs should be kept to only slightly more than investment in a stand-alone fund entails, and check recent report to investors, etc.

Since Fee structure is quite important topic that affects your profit directly, I will explain a bit further in Part(2) and much more detail check points Fee in future separately..
That's it for Part (1). I'll cover the full details about Expert Verification (Trader) in Ultimate Guide (Seven Secrets) To Find Best PAMM FX Trading Part(2) which is in fact very critical for Managed Account.
Finally, when we look at Top 500 Artists by Auction Revenue based on The Art Market Report in 2014published by Price Art, 8 out of top 20 seems to be Chinese (see the below table).
According to Jehan Chun director of Hong Kong-based art advisory service Vermillion Art Collections I quoted at the beginning also said that "Transparency are not an issue for externally-audited Christie's and Sotheby's, but it will be a big hurdle for China's auction houses to assure people abroad that they have intent and ability to improve standards and practice". We don't know how many Chinese fake arts are included in the above revenue list given the untransparency of Chinese auction houses. The same thing can apply to FX Managed Account / PAMM, if the institutions i.e. Broker or Managing Company are questionable, any published numbers are not credible at all. Only your careful pre-check will help you protect your hard earned money. The KFS (key factor of success) in passive income is quality Due Diligence.
Continue to Part 2
---